Interview: renforshort on her new EP 'teenage angst'.
Interview: renforshort on her new EP 'teenage angst'.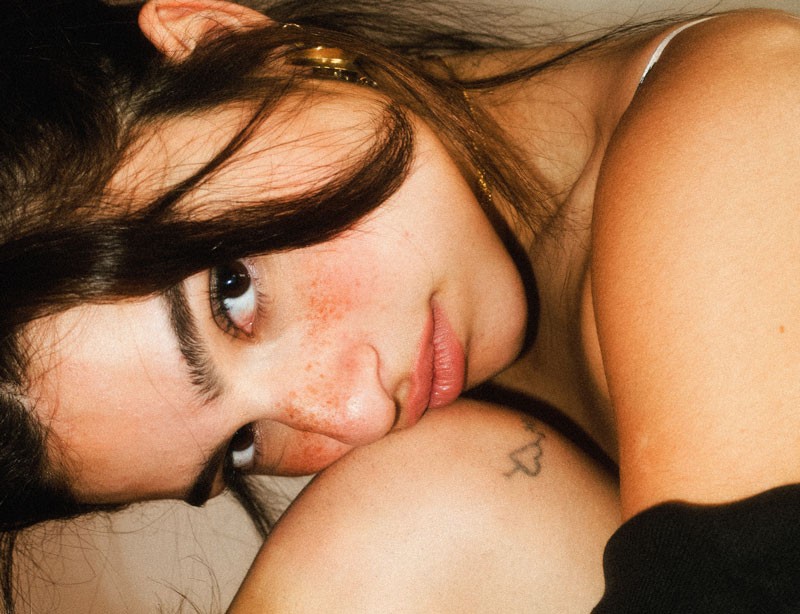 "My platform is my music, that's like my diary," renforshort (Lauren for long, FYI) tells me on phone call recently, and she's currently sharing those diary entries with over 300,000 listeners monthly, with heartfelt music that tackles anxiety, growing up, and more.
The 17-year-old singer-songwriter has just shared her debut EP 'teenage angst' today, which includes the frenetic and pace-changing 'I Drive Me Mad' - one of the first songs that the young songwriter found herself able to honestly express her own experiences in song-form.
We caught up with renforshort to discuss the release of the EP, exploring anxiety and mental health issues in her music, and more...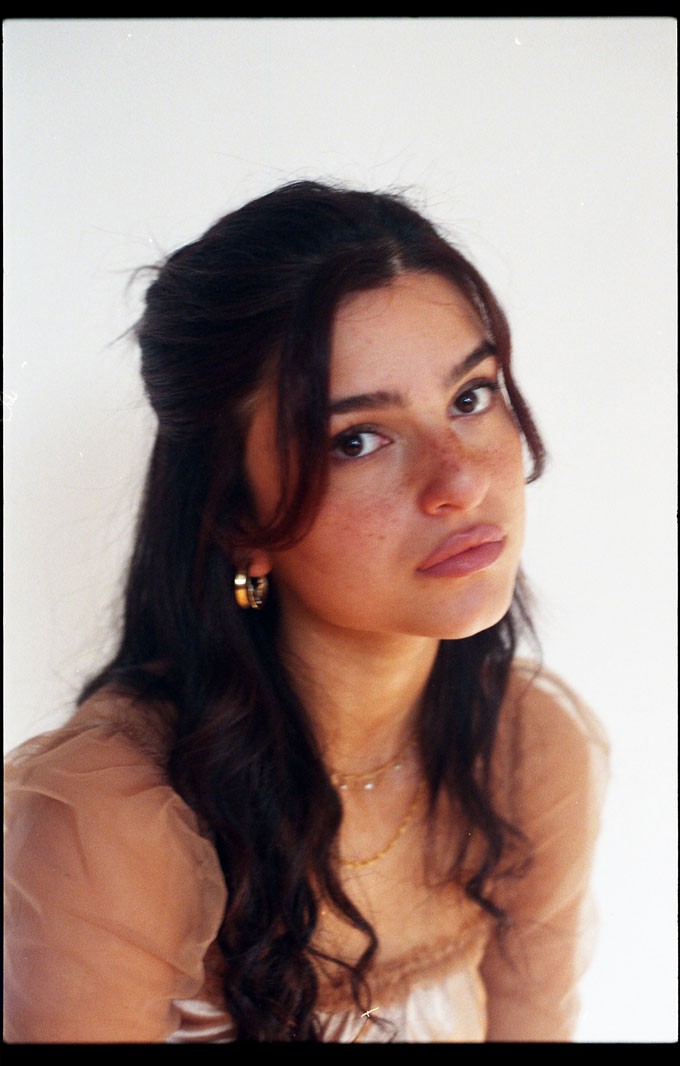 COUP DE MAIN: What happened to your foot? I saw on Instagram that you're wearing a cast!
RENFORSHORT: I fractured my leg in Australia, I think the night of that show.
CDM: Oh no! How have shows been with a big cast on your foot?
RENFORSHORT: It's been a little weird, but it's fun, you know? It's interesting.
COUP DE MAIN: How have all the shows been going, aside from your injured foot? I saw you did your first proper headline show in London.
RENFORSHORT: It's been great. They've been really good. I'm pretty tired. But you know what? That just comes along with all the timezone changes... I don't even know where I am or what time it is. <laughs> But it's been an incredible experience.
CDM: Have you been learning a lot about what you want your live show to be like when you properly go on a headline tour as well, based on these shows you've been doing?
RENFORSHORT: Yeah! And we went to The 1975 concert in London. It's kind of given me an idea of what I want, you know? Once you start headlining in bigger places, the world's your oyster!
CDM: Did you see the opening act Beabadoobee? I love her. She's great.
RENFORSHORT: She's my favourite - we went for her! I love her. It was really great seeing her. She's incredible. So that was like a dream.
CDM: You've said that 'I Drive Me Mad' is one of your favourite songs of yours. Why is that song in particular so special for you?
RENFORSHORT: It's just because it's the first song that's actually a very personal thing for me. It's about anxiety, and anxiety is something that I've had for a long time. I wrote the song after I had a little panic attack. I didn't think I was gonna be able to write but I was kind of just like, "I'm gonna just write about this experience," and it gave me a different perspective. It made it easier for me to write about more personal things. So the rest of the EP was easier to write because I was able to write about this experience, and now I can write about the other things that have been on my mind and might be a little uncomfortable to talk about, but it makes it more relatable because there's not a lot of songs about anxiety that I've found.
CDM: It must be comforting to be able to look back and listen to that song as a full reflection of how you were feeling at that time.
RENFORSHORT: Exactly.
CDM: In the song, you sing, "It's just hard to be human." Why do you think that the human experience and things like anxiety and mental health are something that you're so drawn to writing about in your music?
RENFORSHORT: I think it's because as I was saying, it's a very big part of my life. It's something that I've dealt with for a really long time. Sometimes it is really just hard being human because that's what comes along with being a person. But then you understand, like, 'Oh, that's what it is, that's what being a person is; it's not always sunshine and rainbows.' It's also uncomfortable things like having panic attacks and really bad times and just absolutely loathing yourself. But then at the end of the day, realising that you'll get over it, it can get fixed; you can fix your problems, you've just got to talk about it. And my platform is my music; that's like my diary. So writing these songs is kind of like writing a diary entry and venting.
CDM: Does it ever feel scary to share those diary entries with people? Or is it kind of comforting because you know that some people out there are feeling the same way and also deal with panic attacks and anxiety?
RENFORSHORT: Yeah! I wish that I heard more about it growing up because it felt like something weird to me. Being able to put something like that out is really important. It doesn't really matter the platform, but my platform is music, so being able to do that through music and actually kind of talking about how I was feeling in that moment, it's super important for people and I just feel like it would be something that would be very helpful for me. I just want other people to feel comfortable and like it's not just them.
CDM: I also really love the gradual tempo change that leads into the chorus and that the song has such a raw and angsty feel to it. Was that something you really wanted to come across in the musical element of the song to kind of tie in with the feeling of those lyrics?
RENFORSHORT: Yeah, exactly! So the tempo change is supposed to be-- the actual track is supposed to depict the feeling of anxiety. So the heart rate speeding up, that was my goal with the track. We were like, "A tempo change is a little bit weird, but I feel like that is what will really make the song hit." And when I played it for people and hadn't told them what it's about, they're like, 'Oh, this is making me anxious.' And I'm like, 'Well, that's that's the point.' So the track is supposed to depict the feeling of a panic attack.
CDM: In your song 'new way' you sing, "I need a new way to hate you, I'm not used to feeling this good." Do you think that society has taught us that relationships need to be filled with drama and pain to be 'normal'? So much of what we see of relationships in TV/movies is often so different to the reality.
RENFORSHORT: Oh yeah, for sure. A lot of relationships we see, especially on social media are 'perfect' because you don't see the back end of it. For me, it's like this is like one of those virtual, fake relationships, and I need something bad to happen - or not bad, but we need to disagree on at least one thing for this to seem like it's actually real. Because it can't be perfect all the time or else it's not real. That's what I'm trying to say in that song, is that I don't like this feeling because it doesn't feel right.
MY FAVOURITE THING ABOUT SONGWRITING IS...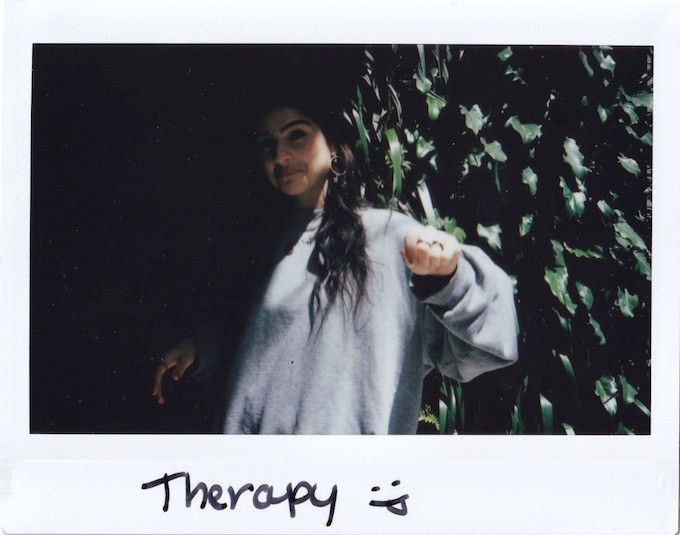 CDM: In 'idc' you sing, "Show me some respect, or we're through," which is such an important line I think for young women to hear in music! Why do you think it's important for people to understand that respect is such an important thing?
RENFORSHORT: For me, I think that's the foundation of any relationship - whether it's a friendship, a familial relationship, or an actual love relationship. It's super important because some people think it's normal not to be respected any more, and it's so degrading and you don't even realise sometimes because you start convincing yourself that maybe you shouldn't be respected. It really messes with you and messes with your head. I think it's really important for people to be respected, especially for young women. I didn't know what that meant in my first relationship, I didn't know respect was, and I didn't know that I needed to be respected. I felt like it was normal to be treated like crap. You know what I mean? But now, I'm like, if you don't respect me then I don't want it.
CDM: We're so excited about your debut EP, 'teenage angst'! Is it exciting to be sharing your first proper body of work?
RENFORSHORT: I'm so excited about that. I've been playing my EP at all the shows. It's like, "Oh my god, these are the songs that are coming out, but you can't even listen to them because they're not out yet!" I'm really excited to have a body of work out that makes sense and works together, and hopefully people like it! I think it will dive into my personality a little bit more than the four singles I have out. It talks a lot about myself, stuff that I've experienced and witnessed, and I think it's stuff that will help a lot of people too, like 'I Drive Me Mad'. So I'm excited for that to come out.
HOW I FEEL ABOUT THE RELEASE OF MY EP...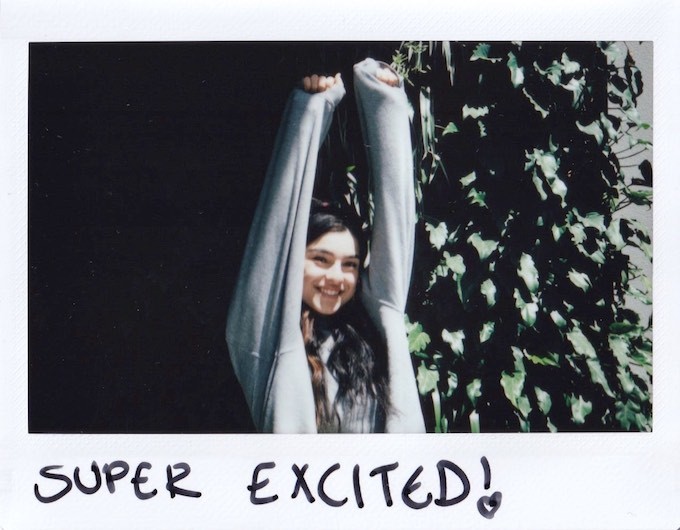 CDM: Have you been working on new music since finishing the EP as well?
RENFORSHORT: Oh, yeah. Always. I've almost got a second EP down. <laughs> I'm already planning ahead.
CDM: So you grew up in a musical family, right? How did that kind of influence your decision to start working on your own music?
RENFORSHORT: My parents raised me listening to people like Bob Dylan and Joni Mitchell, Billy Joel, and dissecting their songwriting. To me, they're some of the greatest songwriters ever. That was something I was really interested in; writing, and I loved performing when I was younger. I did musical theatre and all my brothers are really talented instrumentally. So we'd just jam in the basement, and eventually I was like, 'I want to write songs. I don't think I'm going to be good, but it's something that I'd really like to do because I love performing, and in a dream, if I would be able to make this a career, that's all I want to do.'
CDM: When you started performing your own music, did it feel different to when you were learning other songs that already existed in the world because they're much more personal?
RENFORSHORT: At first it was the weirdest thing ever when I started to practice them. It was so weird. I was like, 'I'm singing my own songs, and this feels super weird because I have a band that knows how to play my songs.'
CDM: And if you make a mistake, you can just pretend it's part of the song.
RENFORSHORT: Yeah, it's part of it, especially when it's unreleased - no one will ever know! It's just the weirdest thing ever singing your song for the first time outside of the studio because you hear it so many times - like, I will listen to any song I write, 1000 times because I get hooked. I'm like, 'Oh my god, yay!' Or if I don't like it, I still listen to it a bunch of times, just to reassure myself that maybe it's not the right one. It's a really strange feeling, but it gets comfortable very quickly. There's also a lot more emotion that can come out when you're singing your own songs.
CDM: You mentioned that you listen to your songs a lot of times when working on them. Does it take you a long time to go from the beginning of a song to having a finished song?
RENFORSHORT: Yeah. Me and the main producer I work with, Jeff Hazin, we are together a very indecisive duo. We really like to make things as good as we possibly can. It puts a lot of stress on both of us, but at the end of the day, we always end up loving everything, and we understand each other really well so we're able to figure everything out together and get our vision perfectly. It definitely takes a lot production-wise to get from a demo to the final product.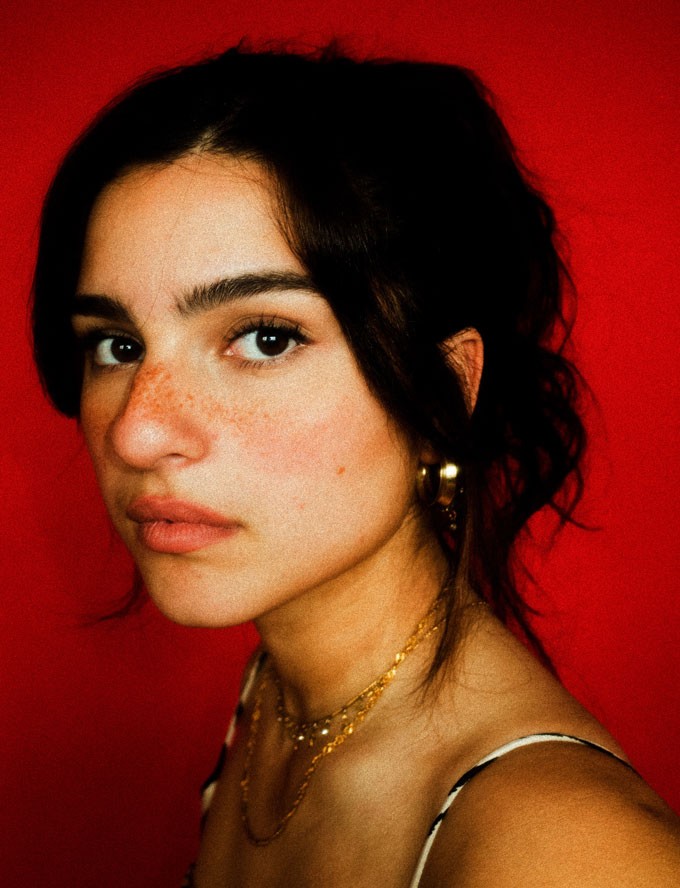 CDM: Is there a feeling you have or a way you know when a song is fully complete? Or do you have to force yourself to let go of it?
RENFORSHORT: If it's complete, and we got all our notes down, and we tried some whack stuff. We know when we hear it - we're like, "This is it." It's like a gut instinct. You hear it and you know, "This is perfect. This is what I wanted." It's excitement. It's a very giddy feeling. It's like the best feeling in the world.
CDM: Lyrically, what's your favourite song that you've written so far?
RENFORSHORT: I have a song on the EP called 'Tastefully Depressed'. That one was probably the quickest song I ever wrote because lyrically it was so easy for me to write. It's kind of about growing up and everything changing. That's something that I genuinely worry about all the time. It was so easy to just sing that one out and that one production-wise took a long time to get right because I felt like it was kind of my baby because it was such an honest song. That is my probably my favourite song, lyrically.
CDM: What do you think is the difference between a good song and a great song?
RENFORSHORT: A good song is catchy and a great song is meaningful. That's how I'd say it. If you can listen to a song and be like, 'Wow, I felt that,' then that's a great song. But if a song is just catchy and you can just kind of vibe, then that's a good song.
CDM: Lastly, do you have plans to come to New Zealand anytime soon? We'd love to see you live in New Zealand.
RENFORSHORT: I want to go to New Zealand so badly. I love 'The Hobbit' and love 'What We Do In The Shadows.' I want to go so badly, so hopefully I can get down to New Zealand.
ONE THING ON MY BUCKET LIST IS...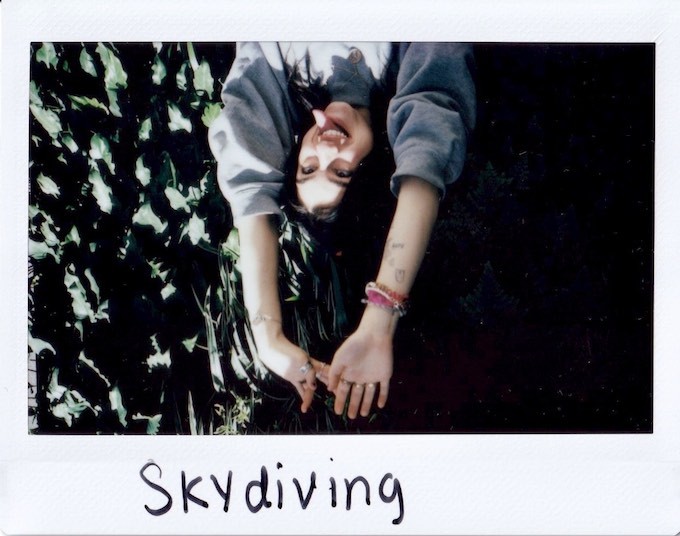 Renforshort's debut EP 'teenage angst' is out now - listen below...
Load next