Robert Pattinson on the cover of GQ, March 2022.
Robert Pattinson on the cover of GQ, March 2022.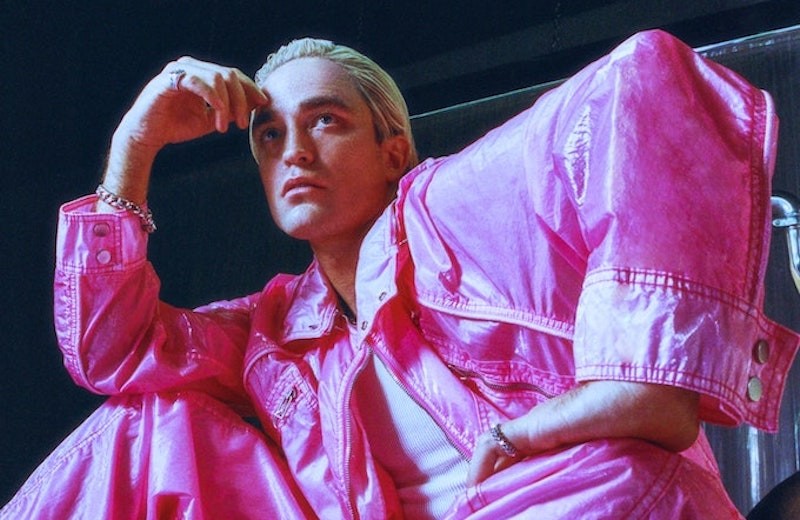 Robert Pattinson covers the March 2022 issue of GQ to discuss all things 'The Batman' - as photographed by Jack Bridgland and styled by Mobolaji Dawodu.
On his own unique take on Batman, Pattison says: "I've definitely found a little interesting thread. He doesn't have a playboy persona at all, so he's kind of a weirdo as Bruce and a weirdo as Batman, and I kept thinking there's a more nihilistic slant to it. 'Cause, normally, in all the other movies, Bruce goes away, trains, and returns to Gotham believing in himself, thinking, I'm gonna change things here. But in this, it's sort of implied that he's had a bit of a breakdown. But this thing he's doing, it's not even working. Like, it's two years into it, and the crime has gotten worse since Bruce started being Batman. The people of Gotham think that he's just another symptom of how shit everything is. There's this scene where he's beating everyone up on this train platform, and I just love that there's a bit in the script where the guy he's saving is also just like: Ahh! It's worse! You're either being mugged by some gang members, or a monster comes and, like, fucking beats everybody up! The guy has no idea that Batman's come to save him. It just looks like this werewolf."
On his infamous pasta snack from his former GQ interview, Pattinson addresses those who thought it was a stunt: "But I was fully, actually trying to make that pasta, like I was literally in talks with frozen-food factories, and hoped that that article would be the proof of concept. My manager was like: Is this really what you want to do? You want your face on handheld pasta? You know you've got to go to Walmart and really sell it, for potentially very little return and there was a part of me that was, like: Is there a world where this works?"
Read the full story here. 
Load next