Review: Ryan Adams - The Civic Theatre, May 2017.
Review: Ryan Adams - The Civic Theatre, May 2017.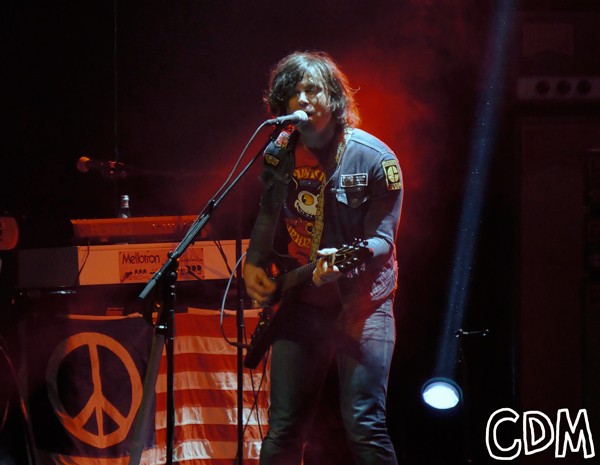 In his two-hour set at The Civic Theatre last night, Ryan Adams and his band reminded the audience why he's in a league of his own. Returning to New Zealand with a new album 'Prisoner' in tow - his performance mixed both old and new, much to the delight of all his fans.
Adams last played The Civic in 2012 as a solo show - however this time around saw a band in tow, which brought on extended outros for several songs, excellent keyboard solos [thanks to Ben Alleman, whose birthday happened to coincide with the show!], and pure musicianship at its best. The interaction between Adams and his band was magic - with each of them looking to him for cues the entire time, facing him, showcasing their perfected synchronisation which has clearly been well-practised.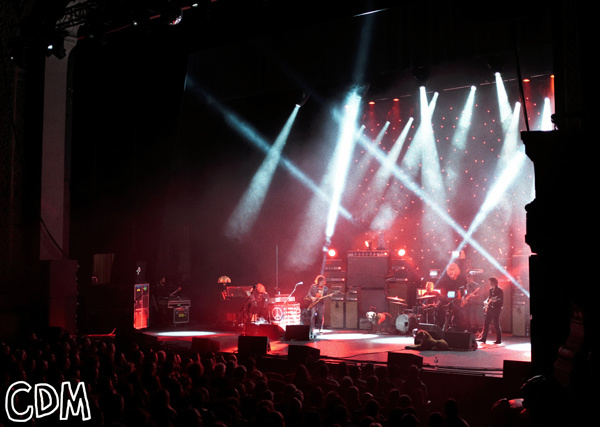 Opening with 'Do You Still Love Me?' from 2017 album 'Prisoner', Adams' voice carried throughout the stunning venue - the heartbreaking and relatable song the ideal opener for the set to follow. The stage was littered with stuffed animals large and small, from enormous stuffed tigers (of which there were two), to cardboard cut-outs of cats atop amplifiers, Adams not only brought his music to the show, but his unique love for cats too.
Not even a request of Bryan Adams' 'Summer Of '69' [which came just twenty minutes into the show] could distract Adams himself from putting on a great show, instead launching into 'Dirty Rain', from his 2011 album 'Ashes & Fire'. 'Prisoner' was up next, and saw him move to the front of the stage, starting the song solo from a fairy-light adorned microphone stand, before the rest of the band joined in.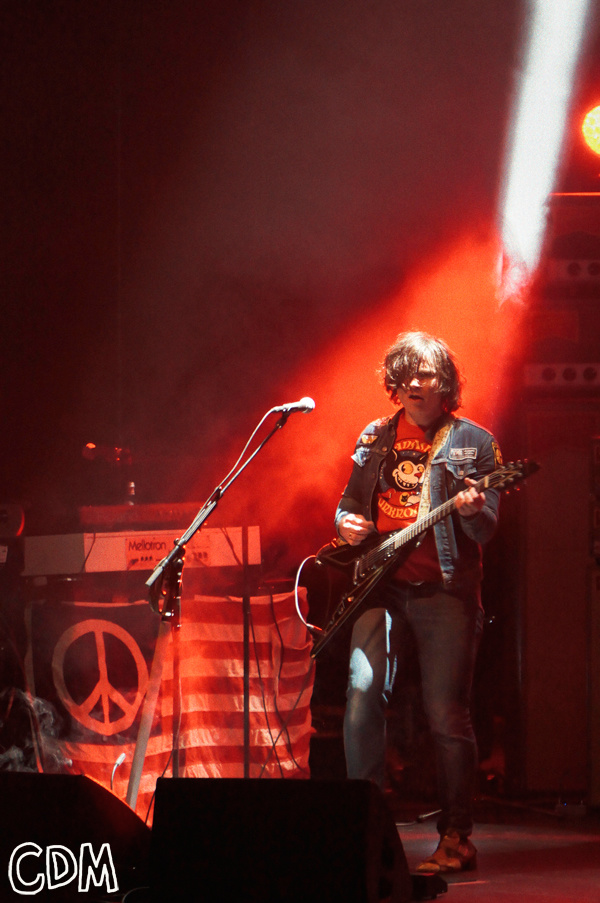 His cover of Oasis' 'Wonderwall' was anything but generic, transforming the song into what is undoubtedly an Adams classic. He sadly didn't perform anything from his covers album of Taylor Swift's '1989', however, he pleased fans with songs like 'Sweet Illusions' and 'Fix It' - both of which had the crowd dancing in their seats.
If you've been on Adams' Twitter recently, you'll be aware that he's been taking song requests - and his performance of 'When The Stars Go Blue' was an ode to a fan who'd requested the song specifically, as well as donating $50 to an animal rescue charity in New Zealand, Lonely Miaow. The song was fittingly accompanied by a disco ball, that lit up the entire Civic Theatre with blue stars.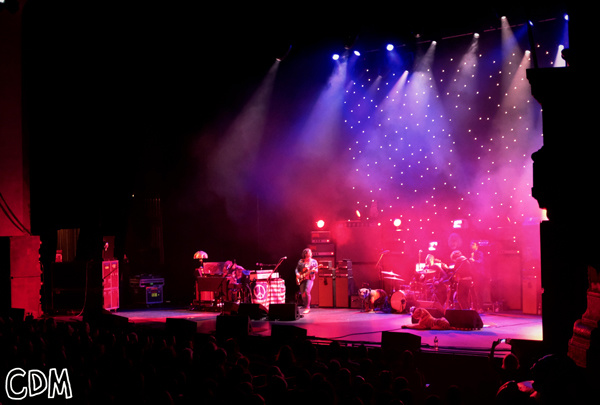 A sombre moment came in the second cover of another artist, with Adams paying tribute to the tragic recent passing of Chris Cornell, through a performance of Soundgarden's 'Black Hole Sun'.
An extended version of 'Shakedown On 9th Street' sadly marked the end of the show - however left fans somewhat confused with no encore, as the house lights were left off, leaving patrons waiting for an encore that never came. Despite the lack of encore [which was due to the venue's strict curfew which they just hit with the last song], no-one left feeling disappointed, instead full with musical joy from witnessing one of the greats perform.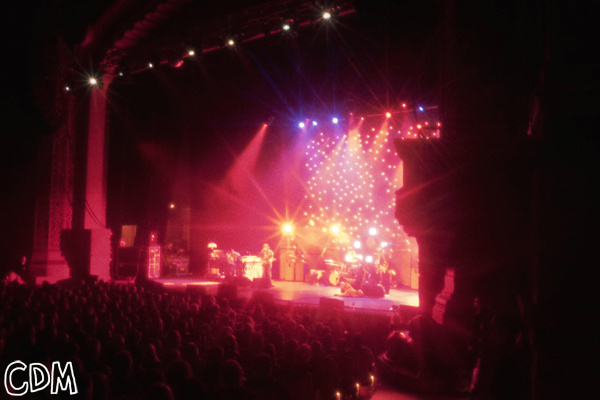 PHOTOS TAKEN WITH FUJIFILM'S NEW X100F CAMERA - click here for more info.
Set-List:
Do You Still Love Me?
To Be Young
Gimme Something
Two
Dirty Rain
Outbound Train
Prisoner
Invisible Riverside
Sweet Illusions
Wonderwall (Oasis cover)
Doomsday
When The Stars Go Blue
Magnolia Mountain
Fix It
My Winding Wheel
Let It Ride
Juli
To Be Without You
Kim
New York, New York
Anything I Say To You Now
Black Hole Sun (Soundgarden cover)
Cold Roses
Shakedown On 9th Street
Load next