Merry Christmas! The 1975 have made a concert-film for you.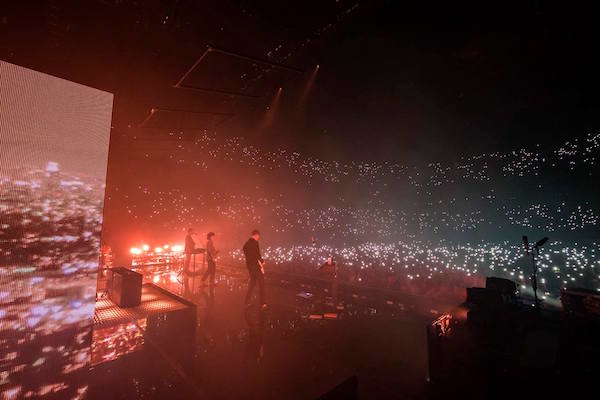 As a Christmas present for their fans, The 1975 have released a live concert-film of their December 16th show at The O2 in London, which is going to make you emotional whether or not you've seen the band live on their current album tour-cycle yet or not.
The occasion is so momentous that Hann is even wearing eyeshadow!
Here's the setlist:
The 1975
Love Me
UGH!
Heart Out
A Change Of Heart
Robbers
I like it when you sleep, for you are so beautiful yet so unaware of it
M.O.N.E.Y.
Undo
Milk
Loving Someone
She's American
Please Be Naked
Lostmyhead
Somebody Else
Fallingforyou
Paris
Girls
Sex
Encore:
Medicine
If I Believe You
Chocolate
The Sound
Watch the concert-film below...