5 reasons to see The National live next February.
5 reasons to see The National live next February.
Ahead of The National returning to New Zealand - with a very special show at Villa Maria Winery on Sunday February 25th, 2018 - we have compiled a list of reasons why we're definitely going to be attending this one night only show.
First, here's some official show info:
"The National were last in the country as the co-headliners of the inaugural Auckland City Limits Festival in March 2016. They return to play outdoors in one of New Zealand's most iconic venues. The stunning natural amphitheatre of Villa Maria's ancient volcanic crater, nestled amongst the vines, provides a perfect atmosphere for a summer live music experience with a very special band.
 
This will be The National's fifth visit to Auckland, where they will perform for a fan base that has truly grown with the band. They first visited in 2008 for an intimate gig at The Kings Arms, followed by three sold-out shows at The Powerstation in 2011, moving up to Vector Arena in 2014, before their New Zealand outdoor debut at Western Springs for Auckland City Limits last year.
With four of their six albums to date included in NME's '500 Greatest Albums of All Time', and named by Rolling Stone as one of the 'Top 50 Greatest Live Acts' in the world, The National will bring their new album along with their extensive and revered back catalogue to life in sweeping, cinematic and anthemic style."
And here are five reasons to catch The National live next February…
#1. The show will be held at the stunning Villa Maria Winery - meaning that not only is the show all ages, but people are encouraged to pack a picnic, bring chairs and blankets - basically like a show in your backyard. It's also a fitting venue, considering frontman Matt Berninger's fondness for red wine - he's not ever seen on-stage without a bottle of red wine.
#2. The band was last in New Zealand as part of a headlining slot at 2015's Auckland City Limits Festival - and the performance was sprawling and impressive, so you're not going to want to miss their return to our shores.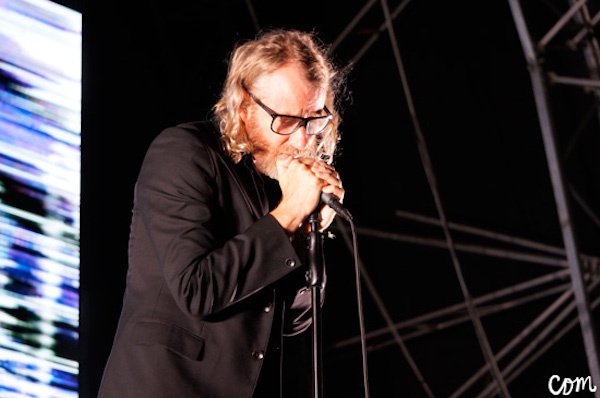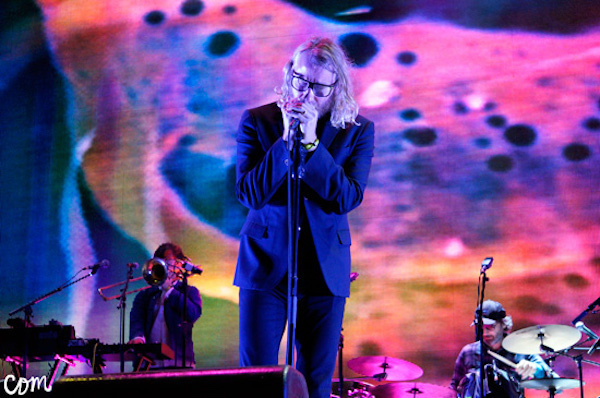 #3. The show comes hot on the heels of the release of the band's brand new, seventh studio album 'Sleep Well Beast' - which has received rave reviews from critics all over the world, including an 8.0 review from Pitchfork.
#4. Tying in with the release of their new album 'Sleep Well Beast', the band took to CBS This Morning Saturday to perform a selection of songs from the new album - watch all four songs below…
#5. The band's bass guitarist Scott Devendorf actually formed his side band LNZNDRF while in New Zealand - which also features his brother Bryan Devendorf, and Beirut's Ben Lanz - who since went on to record a debut album. Watch their music video for 'Future You' below…
Tickets for The National's NZ show are on sale now - click here to purchase.
Watch the 'Day I Die' music video below…
Load next