[Arctic Monkeys frontman] Alex Turner on the cover of 'AnOther Man' magazine, Spring/Summer 2013.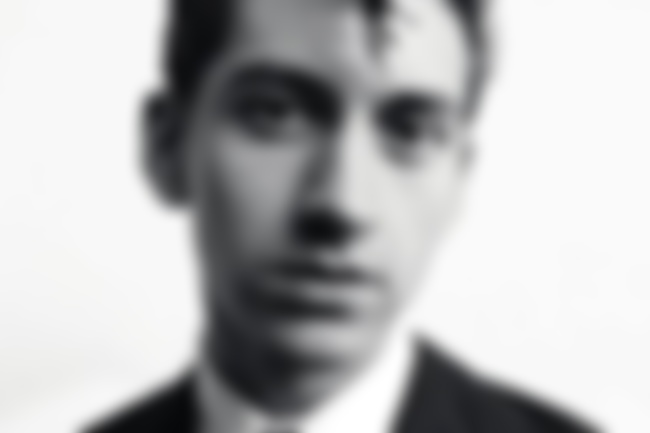 Arctic Monkeys frontman Alex Turner is looking rather spiffy on the cover of the Spring/Summer 2013 issue of 'AnOther Man' magazine.
Turner on why he moved to Los Angeles: "It's built on rock'n'roll so the best studios and equipment are here. Well, that and the fact that the sun always shines and you can ride your motorcycle in December."
Turner on his fanbase: "It's always the maddest people that come up to me. The other day an old bloke in the queue for the coffee shop said, "I just flew in from Indiana the other day. Are you from the Arctic Monkeys? We love your music, great to see you." It blows my mind what the Arctic Monkeys' demographic is – it's a mystery."
Check out more photos from Turner's cover-shoot below...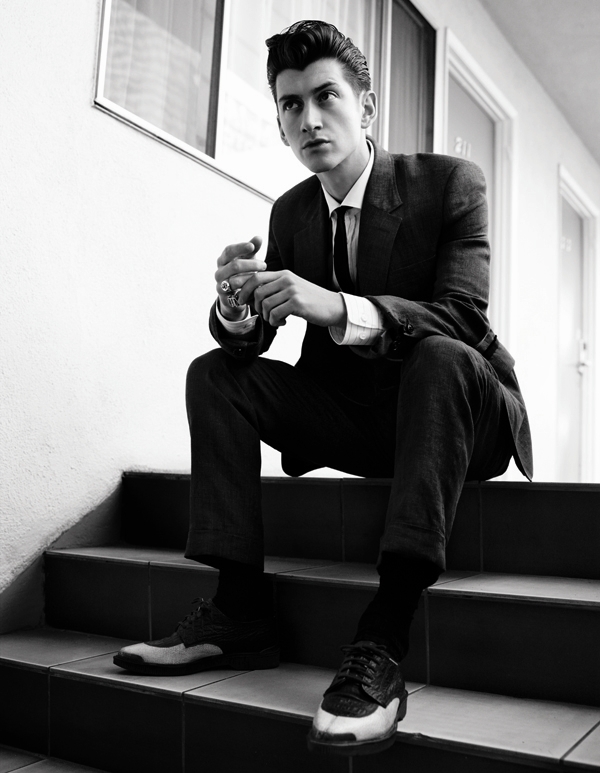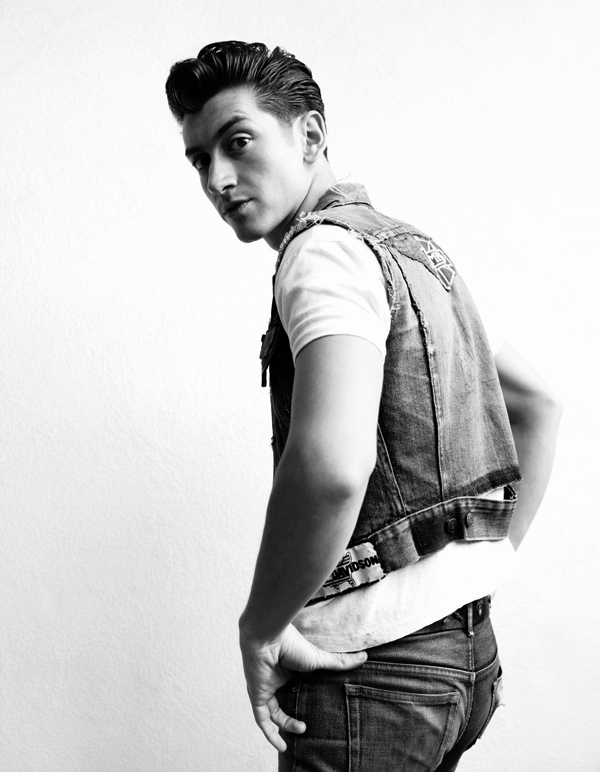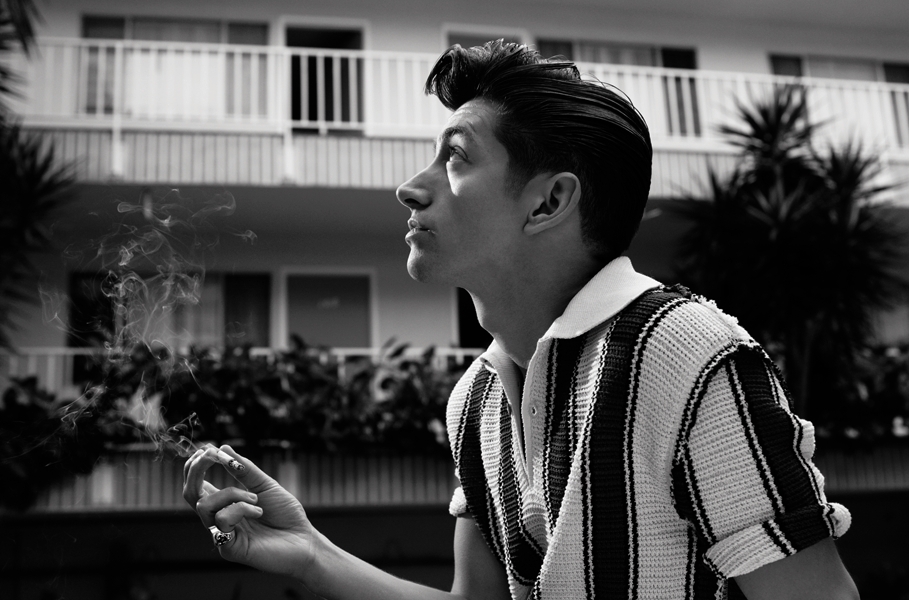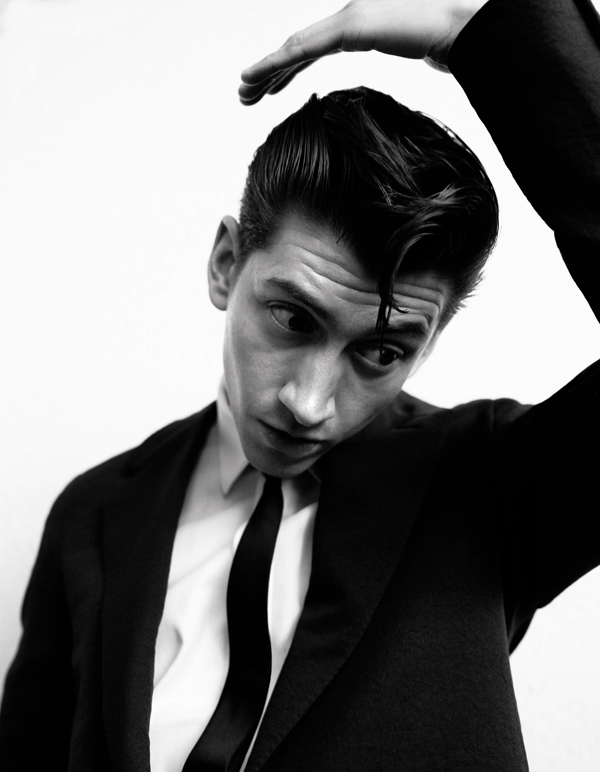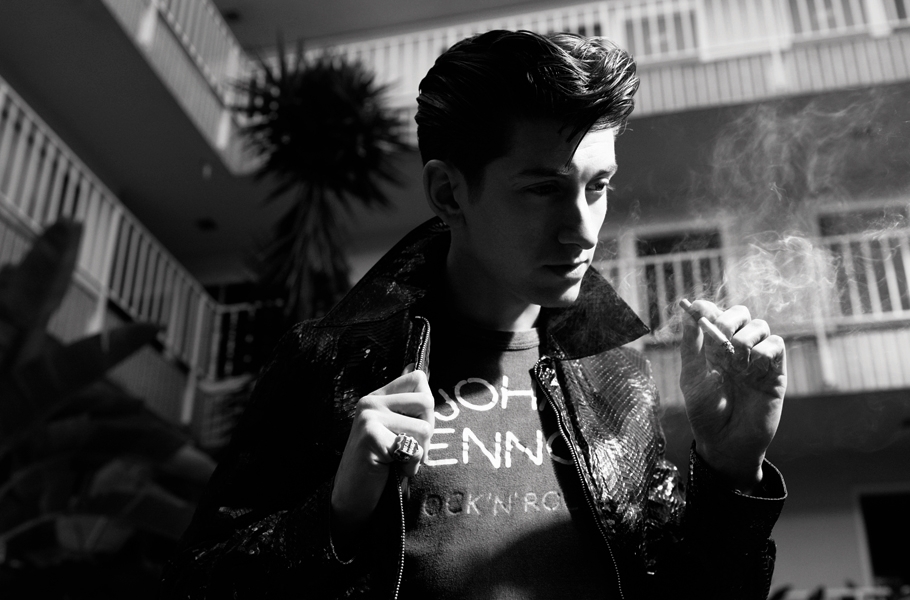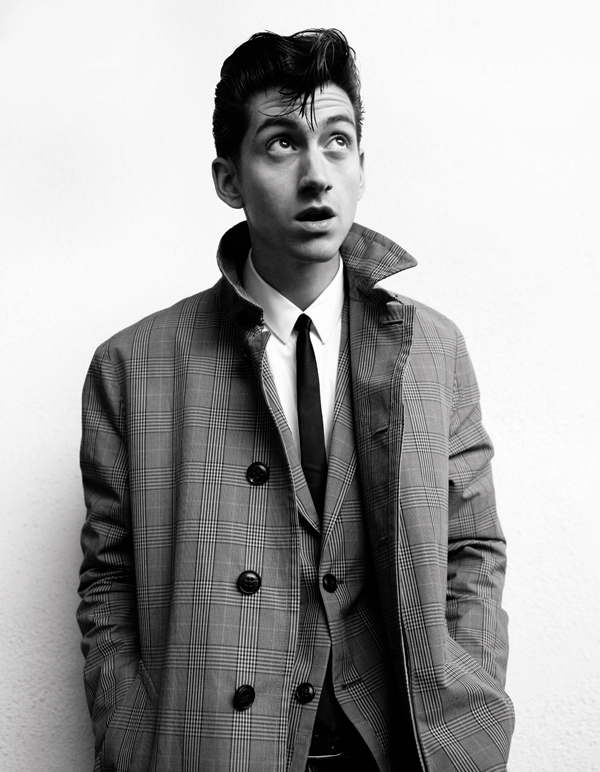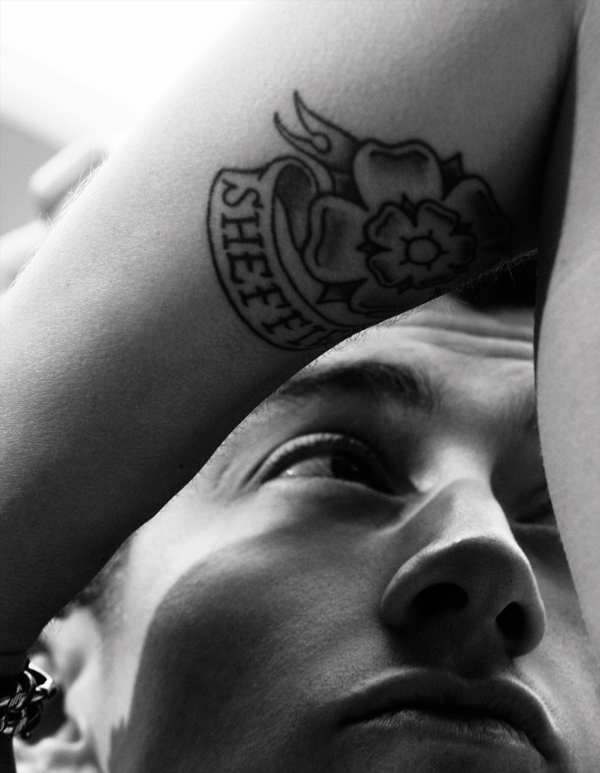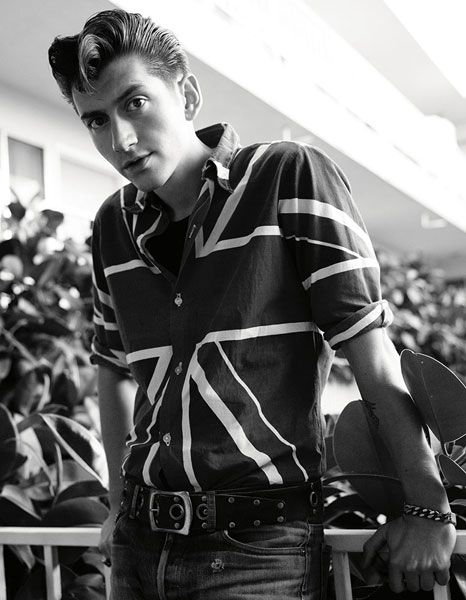 [ Source: AnOther ]