The Last Shadow Puppets x Foxes magazine, June 2016.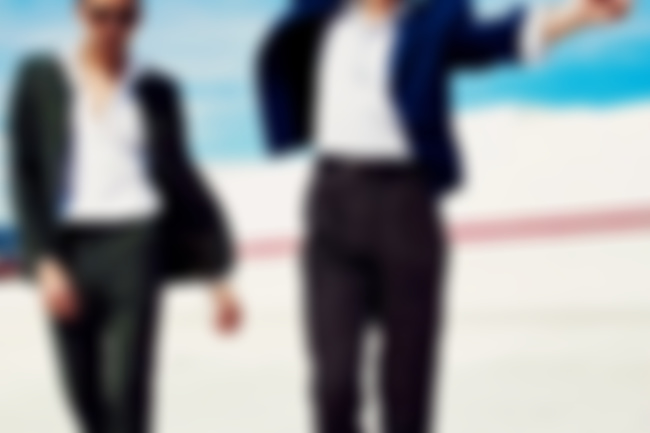 The Last Shadow Puppets feature on the cover of the latest issue of UK magazine, Foxes - as photographed by their pal, Zackery Michael - during which they rock their signature suited-up style.
In the accompanying interview, Foxes ask the band, "If you could spend 24 hours with anyone, alive or dead, who would it be?"
Miles: Hmm…Lana del Rey.
Alex: [laughs] James Gandolfini, me favorite actor, so great.
Miles: Oh, wait, Al Pacino!
Alex: You had it already.
Miles: Yeah, I'll go Lana, man, yeah. Beach day with Lana.
Alex: Sandcastles.
Miles: Yeah.
Check out more photos from the cover-shoot below...
P.S. Doesn't Alex's shirt look familiar?