More Lorde lyrics released... 'Buzzcut Season' & 'Tennis Court'.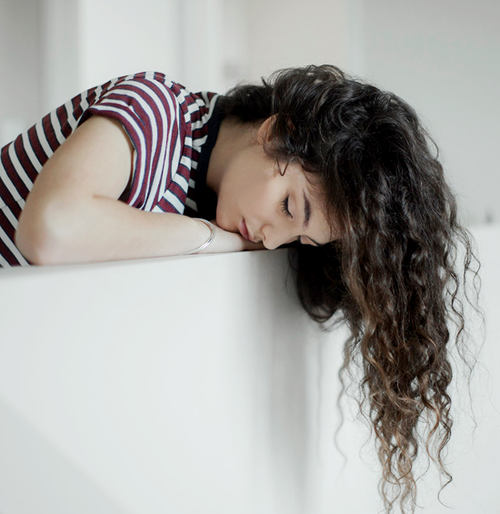 In the lead-up to the release of Lorde's debut album, 'Pure Heroine', on September 27th in New Zealand [and Australia] - click HERE for further details - more lyrics have found their way to the streets of Auckland, Wellington and Christchurch.
The lyrics of 'Buzzcut Season', track five on the album, can currently be found on street posters in the aforementioned cities.
Auckland: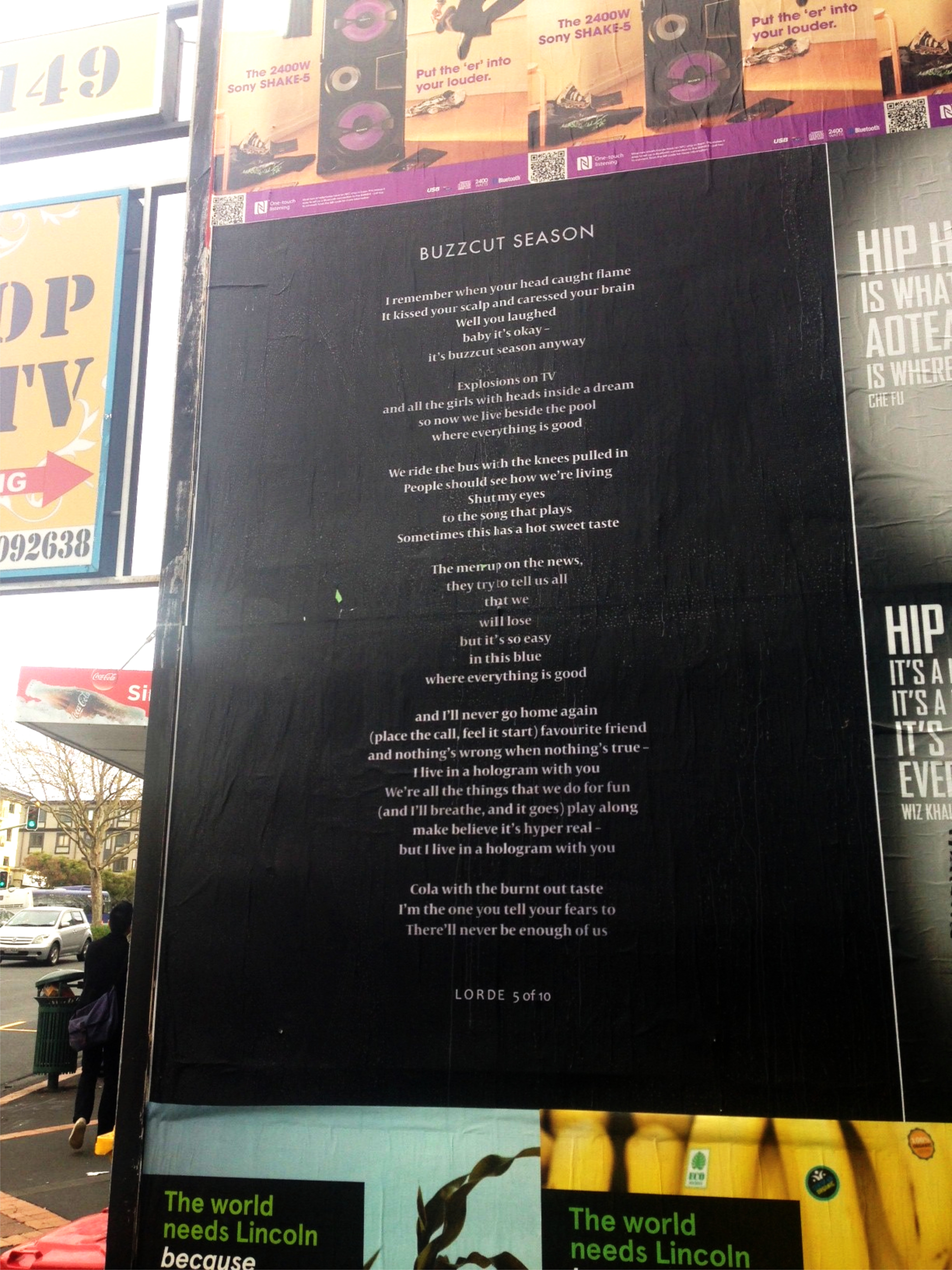 Christchurch: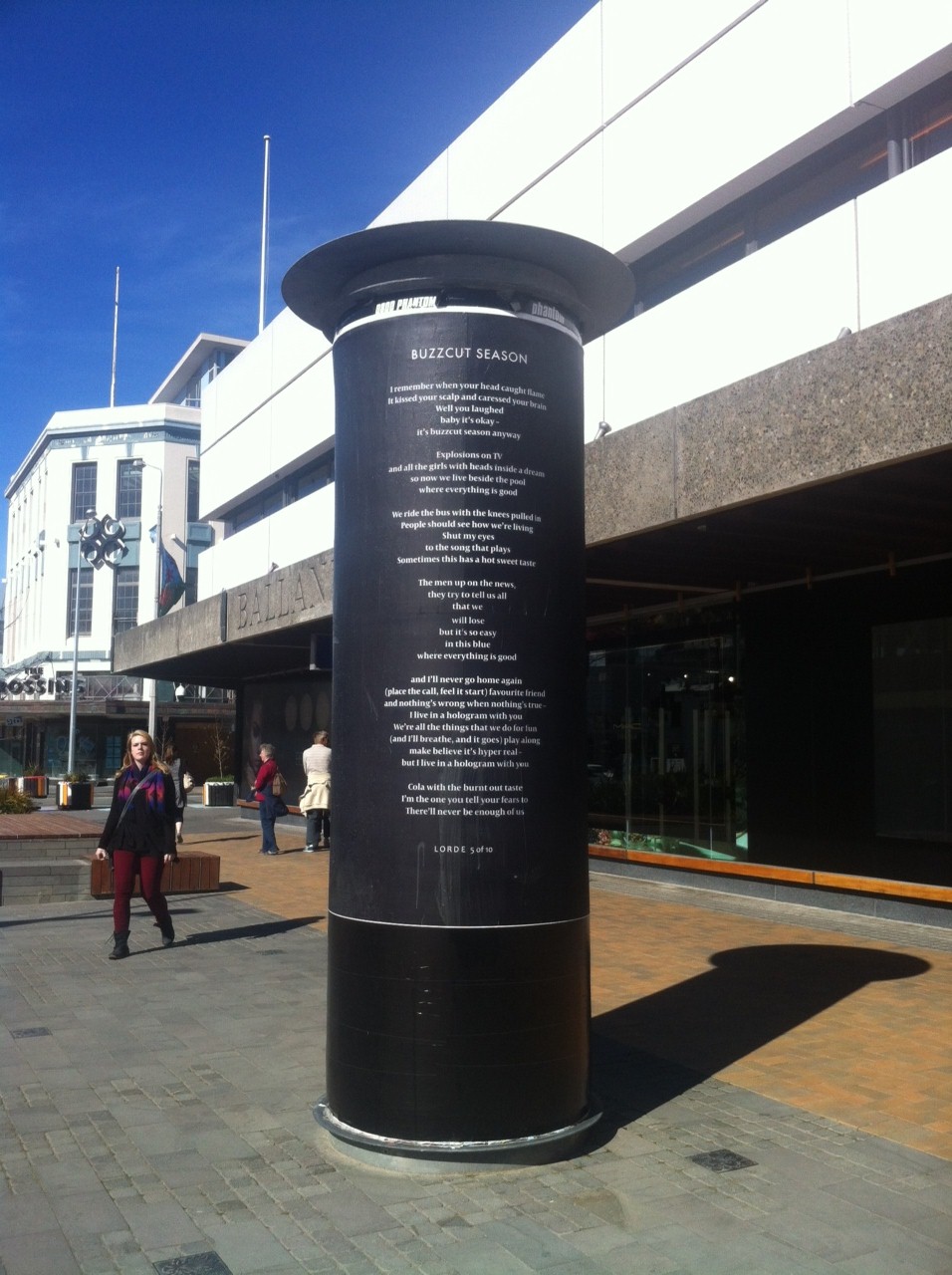 Track one on the album [and current single], 'Tennis Court', is featured in a window display outside Real Groovy Auckland on Queen Street.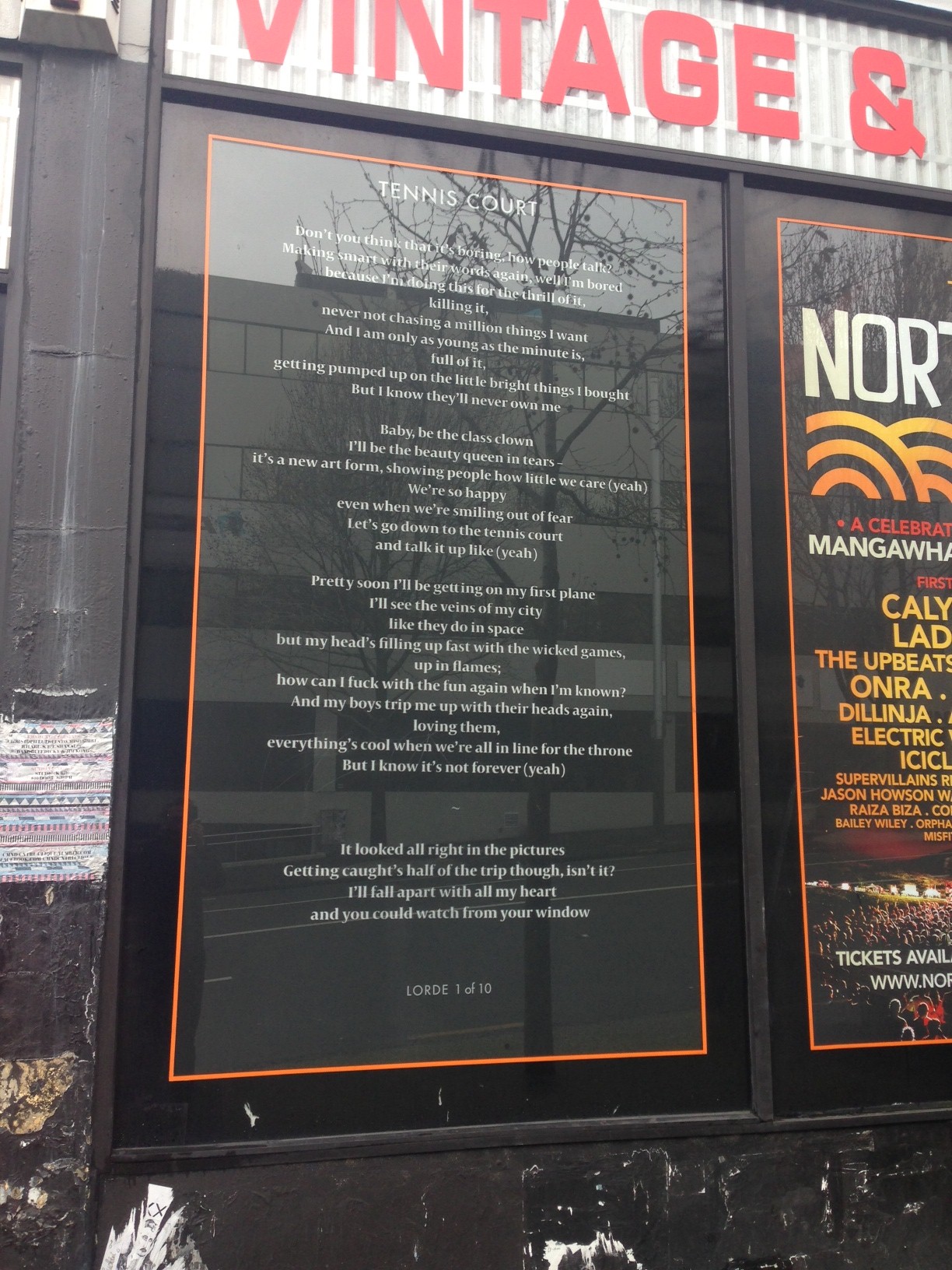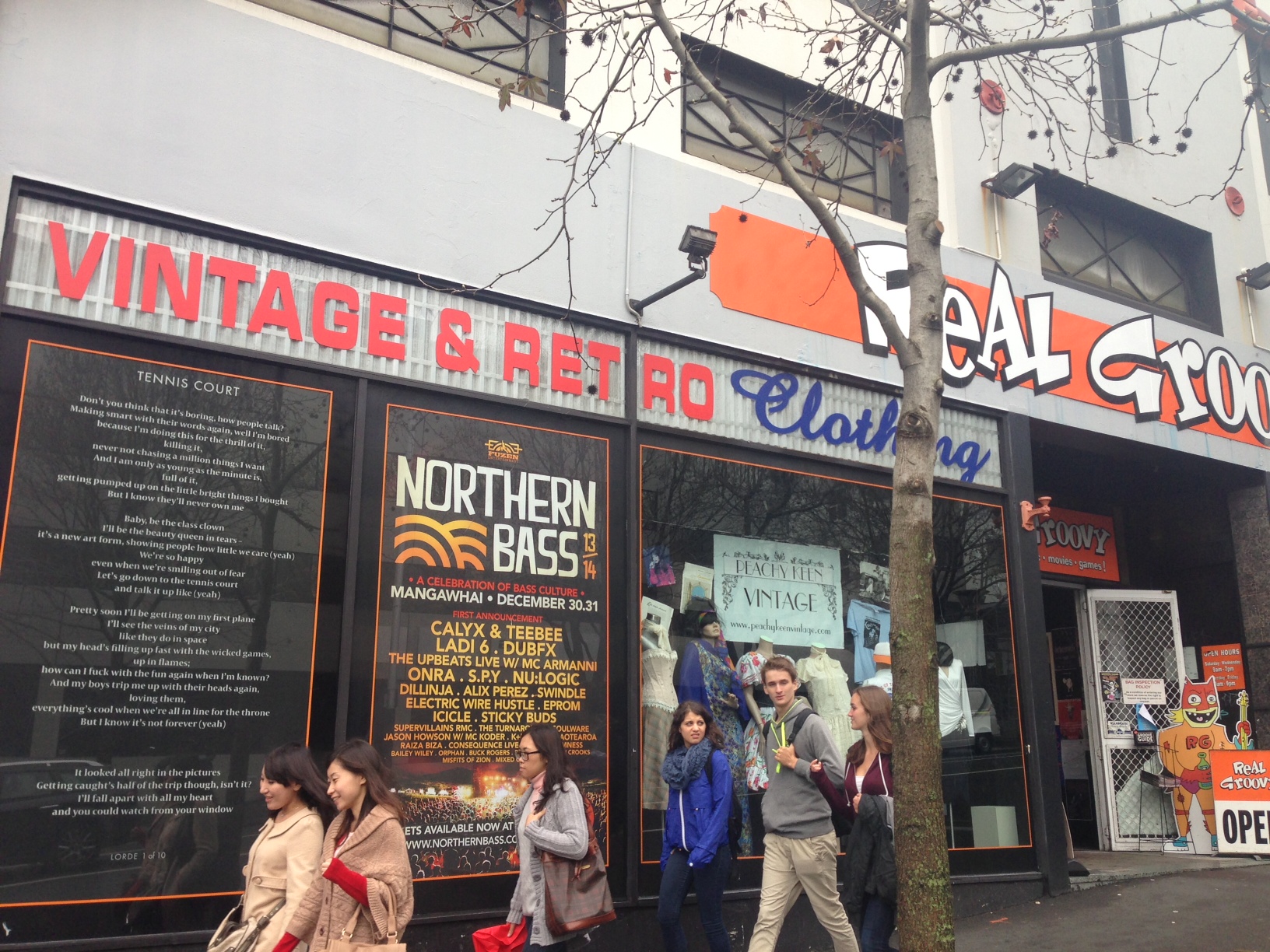 Click HERE to check out the lyrics for 'Royals' on a bus and/or HERE for 'A World Alone' and 'White Teeth Teens'.