Meet/Greet Interview: Tuesday Bassen.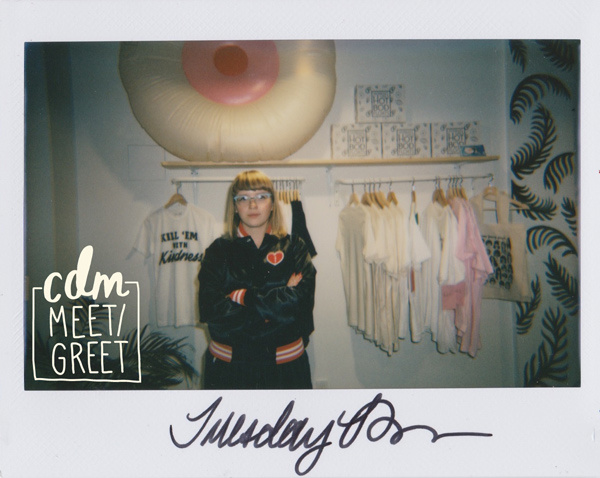 Los Angeles based illustrator and designer Tuesday Bassen makes enamel pins, patches, apparel, and accessories that are all to die for, as well as runs her very own store Friend Mart - which features her own designs as well as her other designer friends.
She's also been in an ongoing battle with Zara, after realising they had stolen her illustrations for their own repurposed products - without so much as a thank you (let alone a commission). She, along with many artists have uncovered numerous cases of the same thing happening to many other artists.
Bassen's latest collection is 'Aggressive Fall '16', which contains pink faux fur, satin bombers, and everything else you could ever want from a fashion-line. Check out her store here: https://www.shoptuesday.com
Check out Tuesday's answers to our Meet/Greet interview below…