Pre-order Twenty One Pilots' exclusive 'Trench' album bundles.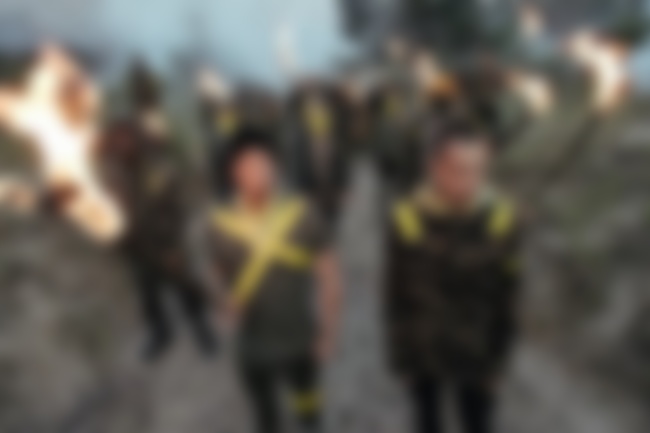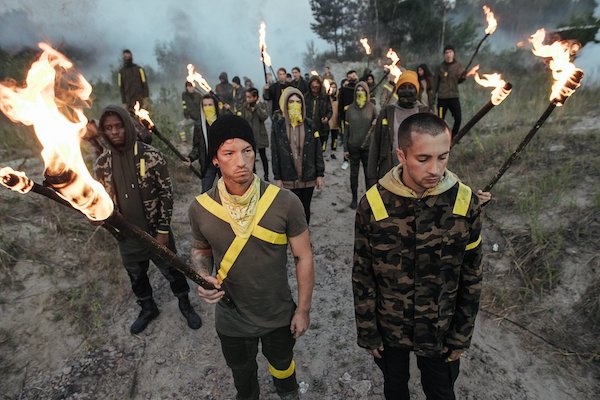 Twenty One Pilots' highly anticipated fifth album 'Trench' is not out until later this year on October 5th, but in the meantime, the band have put together some special pre-order packages for fans which include a limited-edition 'Trench' 10" Triplet EP which is limited to only 40,000 copies worldwide (featuring 'Jumpsuit' and 'Levitate' on Side A and 'Nico And The Niners' on Side B).
The Ultimate Trench Vinyl Bundle also includes a 'Trench' hoodie, t-shirt, yellow bandana, and the 'Trench' album on CD and cassette tape.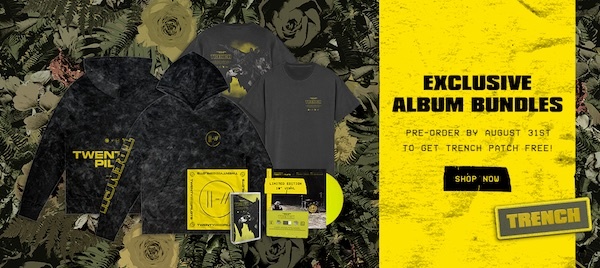 And! If you pre-order any of the exclusive album bundles by August 31st, you'll receive a free 'Trench' patch!!
Shop the 'Trench' album bundles here.
'Trench' album tracklist:
1. Jumpsuit
2. Levitate
3. Morph
4. My Blood
5. Chlorine
6. Smithereens
7. Neon Gravestones
8. The Hype
9. Nico And The Niners
10. Cut My Lip
11. Bandito
12. Pet Cheetah
13. Legend
14. Leave The City