Zendaya on the cover of Vogue Australia, March 2020.
Zendaya on the cover of Vogue Australia, March 2020.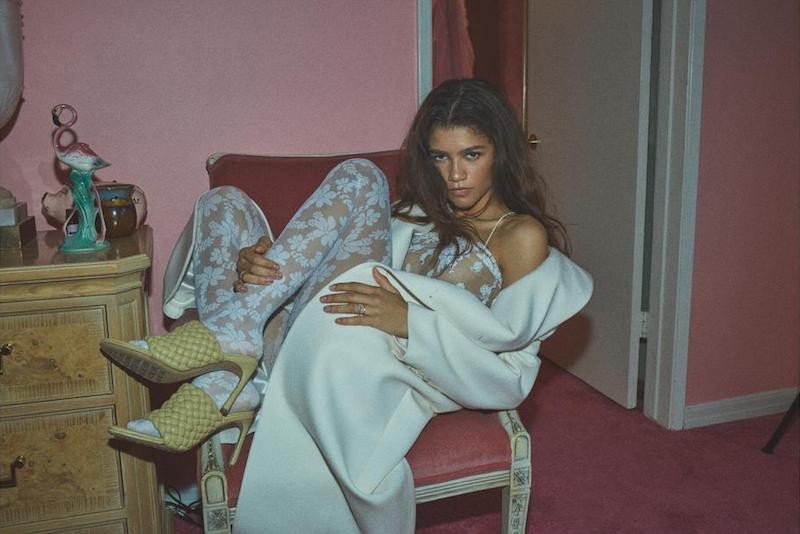 Zendaya covers the March 2020 issue of Vogue Australia in a Gucci cut-out dress - as photographed by Daniel Jackson and styled by Christine Centenera.
On supporting other creatives: "I think what's really special right now is there are a lot of really, really talented black female creators who are really doing their thing. So it's my job to support them. I feel our job is to support each other together, whether it be working together, creating things together. Also, as I grow and get older, I think about how I can continue to create opportunities for more people in this industry. How can I do what a lot of black female creatives are doing, like the Ava DuVernays of the world? Because it's not a lack of talent: it's the lack of opportunity. I think some people just need a shot."
On being a role model: "The first thing I will say is it's important not to judge any other person's career or trajectory, because when you're a young actor you are growing up in front of the world. Sometimes that's not easy. Everybody has their own path. I think for me I had a very clear vision of what I wanted to do. I had a very good sense of self and I think I also took a lot of lessons just from being in the industry for so long. I'd rather just walk the walk [laughs], which I think is why I haven't been as much on social media. I'm just letting the work do what the work does. I also think it's really just been about taking my time, not rushing, and trusting the right thing is coming even if it doesn't feel like it. When I wasn't in the position where I could say no to things, I would say yes and then, unfortunately, if it didn't feel good all the way through my body and my being, it would always come back to haunt me. I've also learned to deal with that in the past few months by trying not to allow myself to worry or stress about the next move or what it is. Knowing that the right thing is going to come; and it's going to happen at the right time. And until then, just focus on yourself and not worry so much about what it looks like to the rest of the world."
Read the full cover-story here.
Load next