Photo Diary: Fazerdaze x Coachella.
Photo Diary: Fazerdaze x Coachella.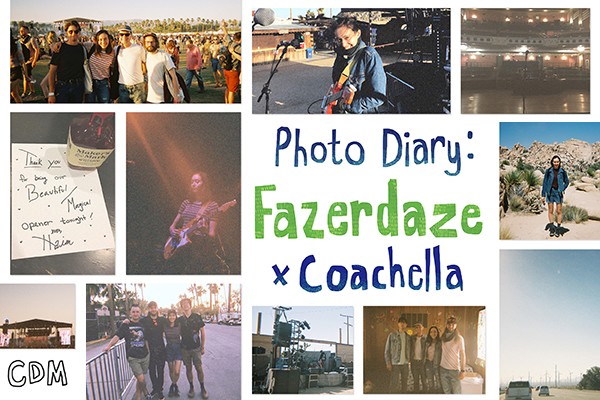 Since the release of her debut album 'Morningside' last year (named after the suburb she lives in), New Zealand artist Fazerdaze has been taking her distinct sound to the world - and saw her recently perform at both weekends of the prestigious Coachella festival, as well as open for Haim's sideshow in Pomona, California.
While on her travels, Fazerdaze took the time to curate a film photo diary for us - check it out below…
Road to Coachella for Weekend One. Early wake-up call to miss the traffic.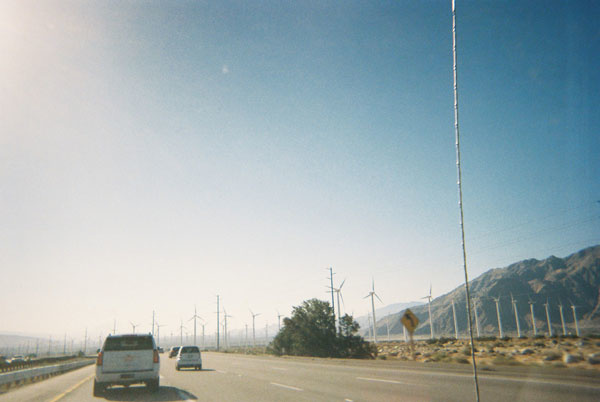 An excited breakfast at Coachella catering! Drinking electrolytes to prep for the long hot day.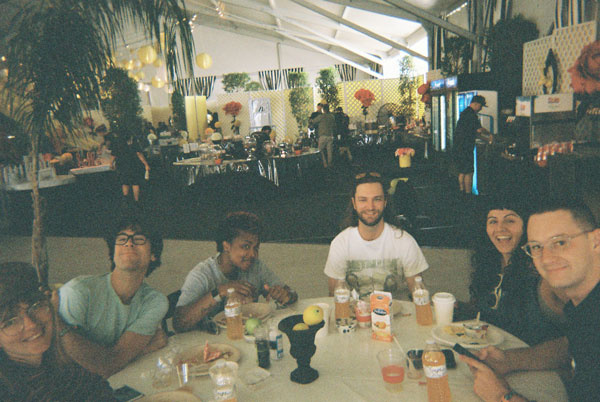 On stage in the Sonora Tent! Photo by Anita.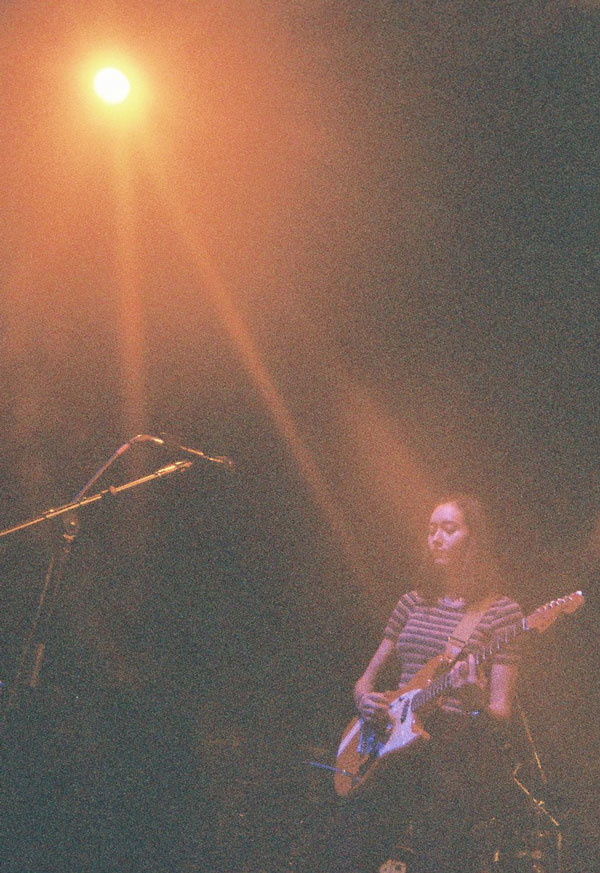 Sunny Coachella.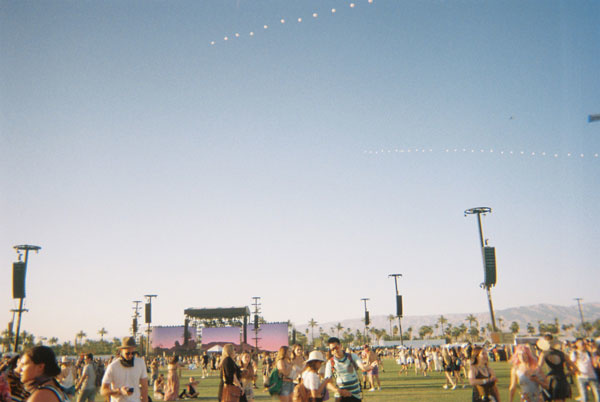 (Photo by Guy Cowan)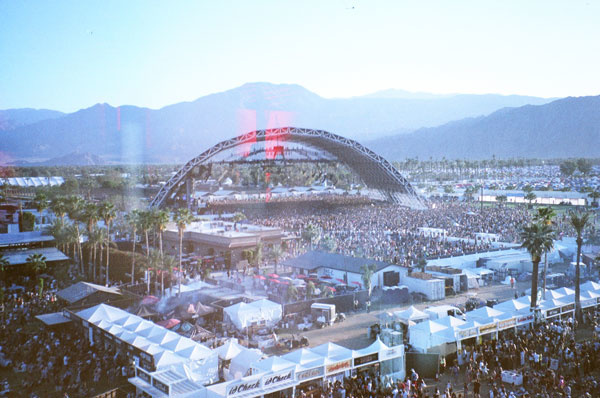 Band photo after the show.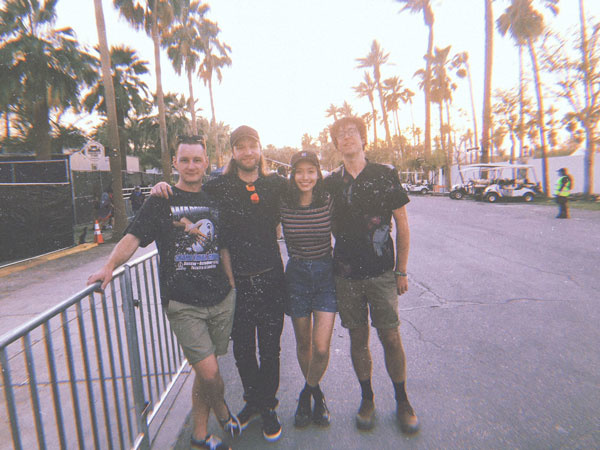 <3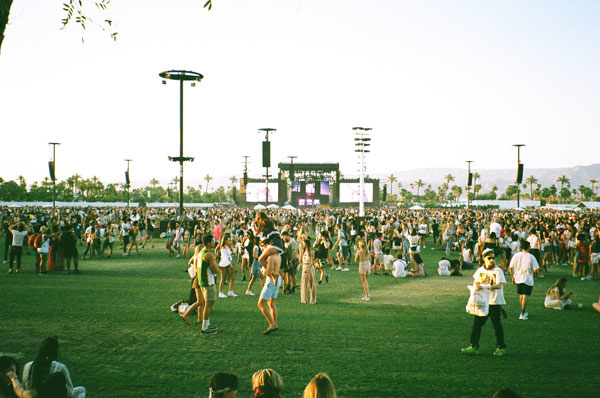 Desert!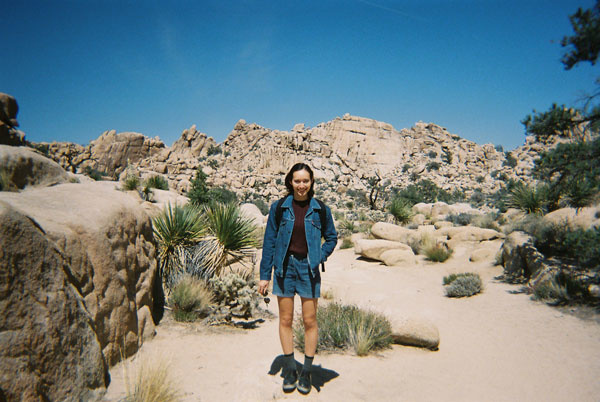 Set up at Pappy and Harriet's for our show with Alvvays and The Drums that night.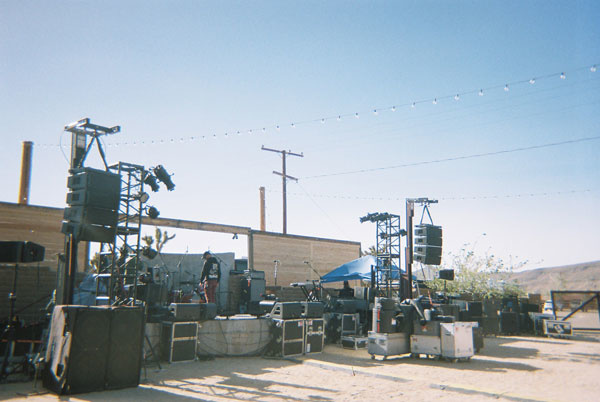 Soundcheck before the freezing (but fun) show.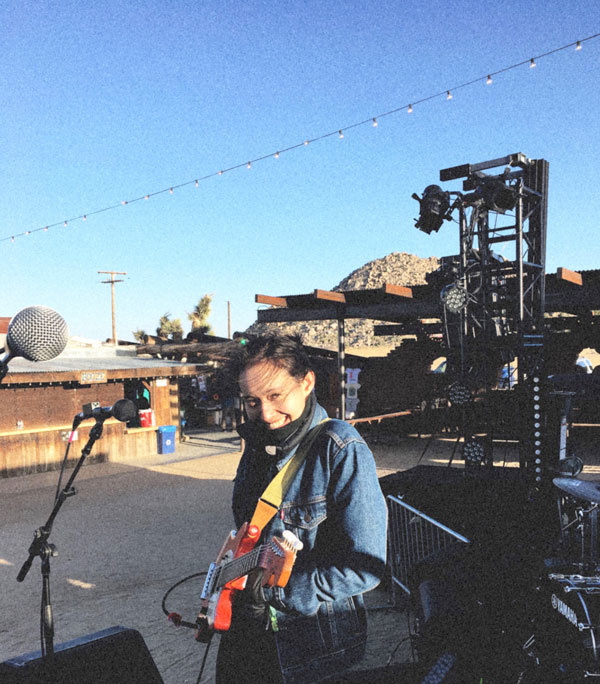 Back at Coachella Weekend 2, backstage (which looks and feels a lot like kindergarten).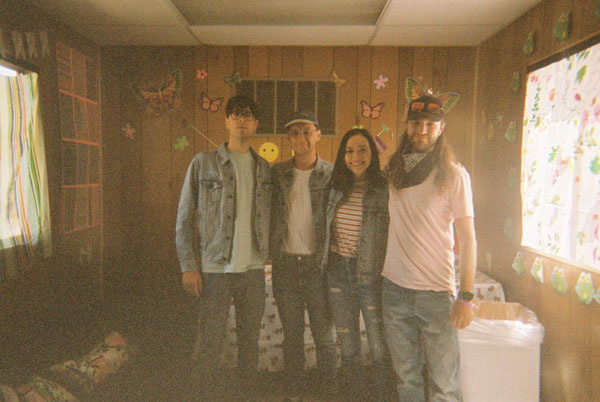 Our Dressing Room!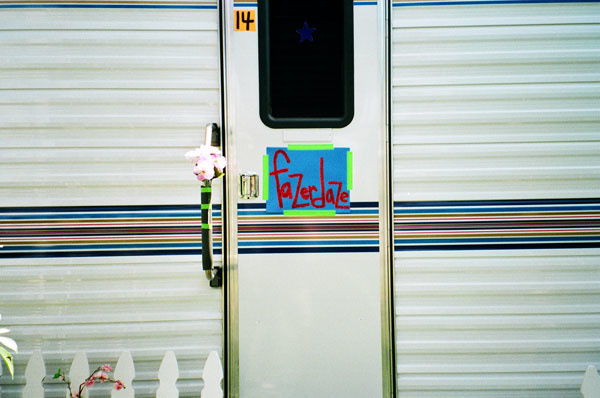 Us performing in double denim, Coachella Weekend 2.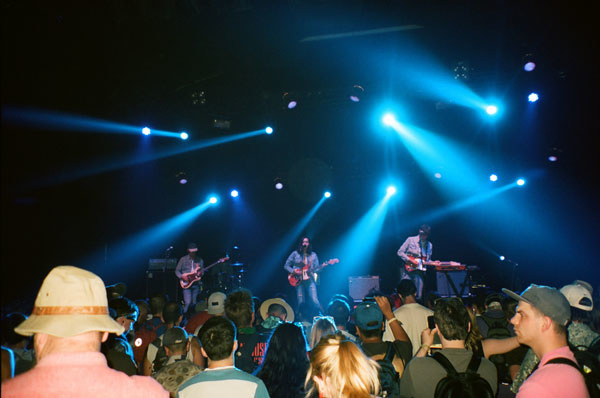 Goes to a Levi's party once.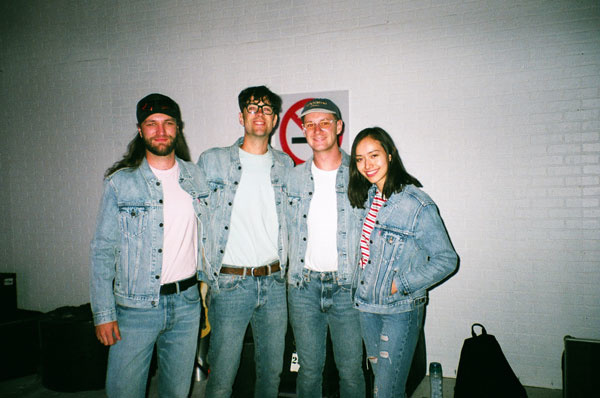 The Fazerdaze tour party! That's our sound-person Amanda on the left, she also casually does sound for Janelle Monáe.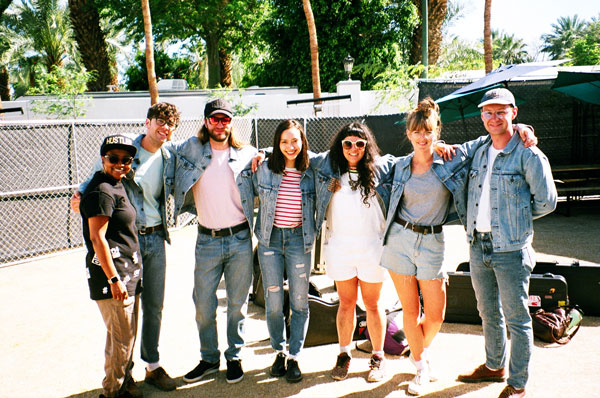 Hanging with friends at Coachella. From left to right: Leroy Clampit, me, Guy Cowan and Chet Porter.
Engrossed in watching Kali Uchis's amazing set.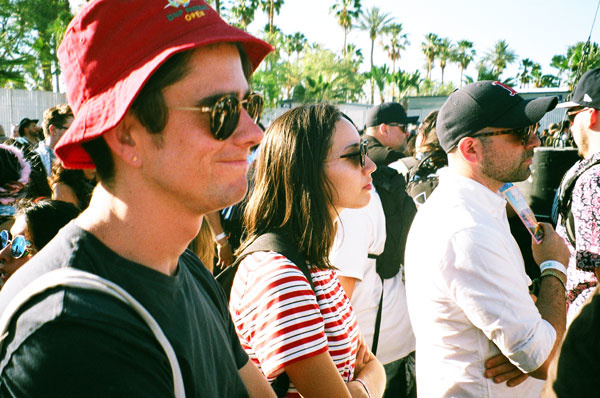 Watching David Byrne at sunset. One of my favourite performances of the festival.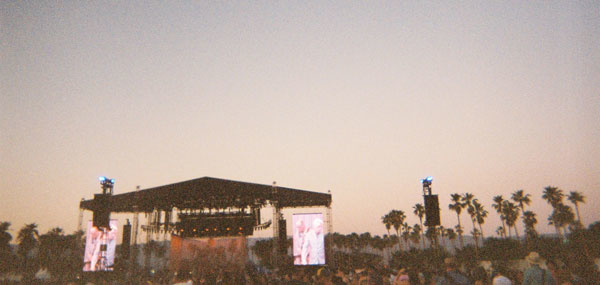 Soundcheck opening for Haim for their Coachella sideshow at Fox Theatre, Ponoma in California.
A note they left in our dressing room! We met them after the show, they were soo nice.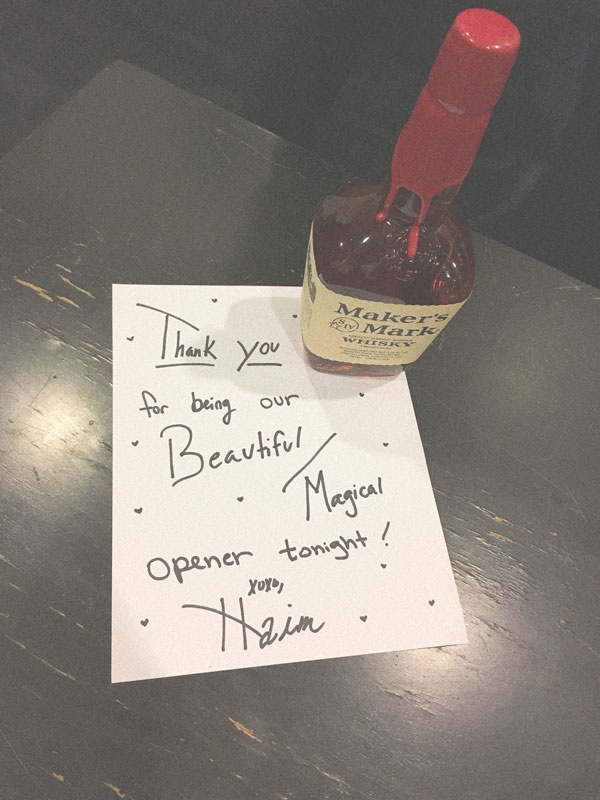 Last day in LA, exploring Griffith Park.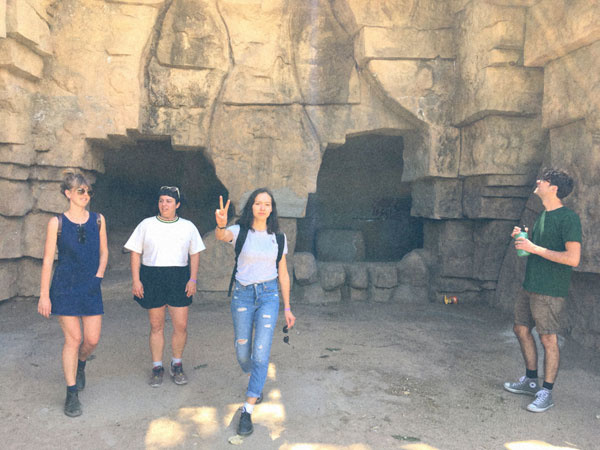 Watch Fazerdaze's 'Lucky Girl' music video below...
Load next