Review: M∙A∙C x Selena.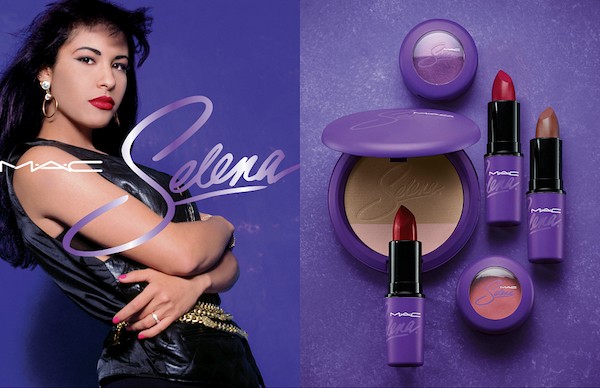 M·A·C has just released a new Selena-inspired collection that was created due to an online petition in early 2015 for M·A·C to honour Selena's 20th anniversary of her death. The collection is full of bright purple packaging and bold deep colours perfect for Selena lovers, although there is definitely something for everyone in this new collection!
Being one of the most sought after collections in M·A·C history, we were lucky to be able to get our hands on some of the products….
Eyeshadow - No Me Queda Mas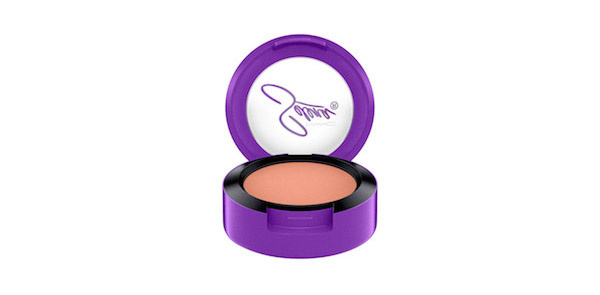 A warm-toned brown eyeshadow that's packed with full pigment, easy blending ability and an even application. The product comes in the classic M·A·C eyeshadow packaging but with a purple twist, super compact and easy to take on the go for any touch-ups.
Lipstick - Como La Flor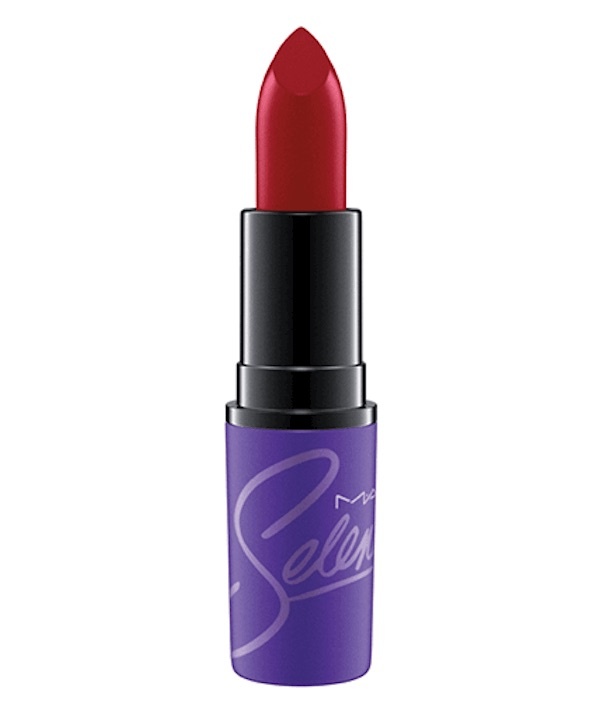 With it's deep cherry red colour and smooth pigmented formula, this lipstick is the perfect iconic embodiment of the Selena lip-colour and a must-have in every make-up lover's collection definitely.
Power Blush Duo - Techno Cumbia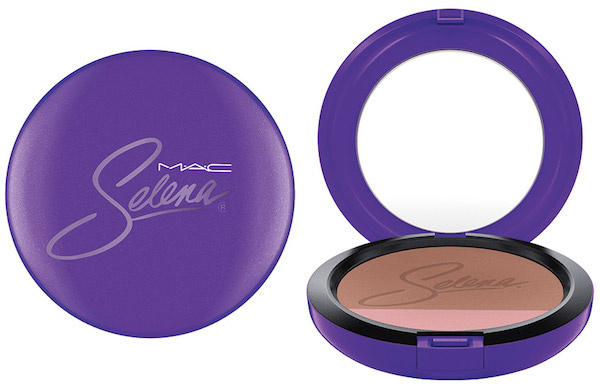 Two shades in one compact that is split into two - one side is a deeper brown-toned shade, and in the lower a smaller rosy pink blush shade. The texture of the product is soft and easy to blend which is perfect for face products, and both powders will last you most of the day without needing reapplication!
Lipglass - Bidi Bidi Bom Bom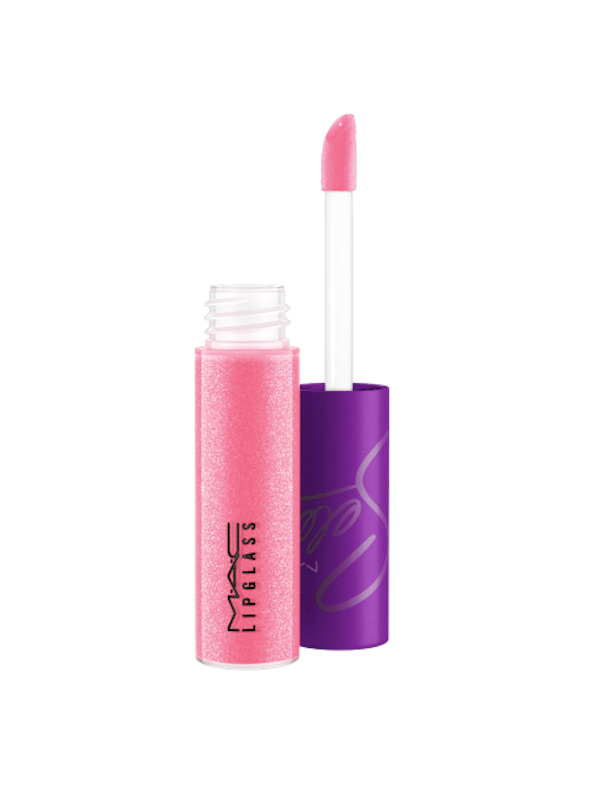 A Selena twist on a MAC classic with this online exclusive of a bubblegum pink shimmery shade packed with glitter. This product can be worn over a lip colour or be worn alone for a shine all while conditioning and softening while on the lips. The lipglass is also perfect for all skin tones and is also long wearing so it'll last all day and all night!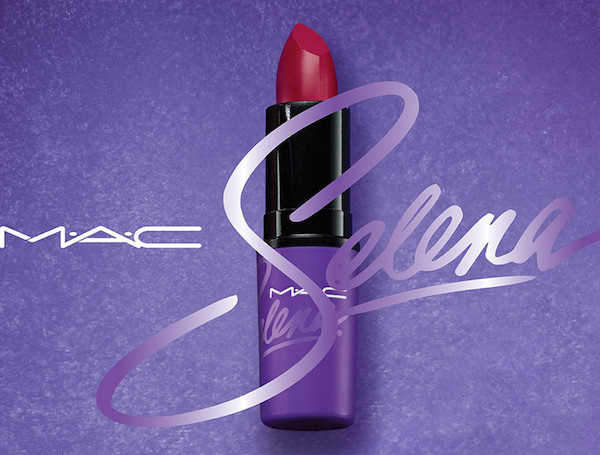 Read below for an excerpt from a Q&A with Selena's sister, Suzette Quintanilla Arriaga...
How did you end up choosing the shades and products for this collection? Other than being inspired by your sister, what else did you take into account?
That was easy! This is based on her personal makeup that she had and wore. We saved everything and matched colors to her exact makeup she wore.
What would you say is the star product?
Dreaming Of You lipstick, Como La Flor lipstick, Amor Prohibido lipstick. Also, the online lipglass in Bidi Bidi Bom Bom. She would wear all of them! Selena is known for that bold lip color when she would perform, her trademark so to speak.
How did you match each product to her most memorable songs?
It was actually really easy! I felt the softer colors had the softer names and the more vibrant ones fit the song titles that we named them. I love that they kept the names in Spanish and not translated, I really love it! It makes me proud to be a Latina and this is very much respecting our culture and I love M·A·C for that.
The purple background on the packaging - was that her favorite color? What is the meaning behind that color?
Purple was Selena's favorite color. I thought to myself, if I were Selena would I put my face on the packaging? She wouldn't have done that - she would have wanted to keep it classy and simple. I showed my family the packaging and they agreed she wouldn't want her face plastered on everything. M·A·C portrayed this perfectly, in a signature purple compact, with a perfect classy logo with a shiny finish. I wouldn't change it for anything! I want to be able to look over and see someone applying lipstick or using makeup and see that they are using a purple compact, and know that they are using Selena's collection.
I'm sure her fans would love to know about Selena's beauty secrets, tricks and tips. What was her beauty routine? Which products did she use on a daily basis and on and off stage?
Soap and water on her face! As you know, she passed when she was only 23 years old and she really didn't think to much about her skin regimens.
Did she do her own makeup on stage or did she have a professional makeup artist? She did her own makeup and hair; she didn't have a squad at all!
How would you define her fashion and beauty look? Iconic! I mean look who we are talking about her 21 years later!
What memories come to mind when you see this photo of her in the campaign visual?
There isn't really a story behind it. It's a very strong pose and a beautiful picture of her; it shows she was a strong Latina individual in charge of her own life. The photo is very powerful and I love her in that photo. To me it speaks volumes and I hope when our youth look at this , they will see a beautiful latina woman who worked hard along side her family who didn't let anything stop her from her dream. That the Impossible is Possible. Even if its 21 years later....
From all of the photos that you could have submitted, why was this one chosen? Why is this the right photo to represent the M·A·C Selena collection? Is there a story behind this photo that makes it so special?
M·A·C was so gracious to let us choose and then we decided on one as a group. No matter what photo I sent over, she was a beautiful person, it wouldn't have been difficult to choose one. Look at her stance, she is confident, she knows what she wants! You can see that in this photo. This photo was within the last year of her life because of the length of her hair and you can see the confidence that she had. It's a very powerful photo.
Load next