Interview: 2019 Must-Know - Ama
Interview: 2019 Must-Know - Ama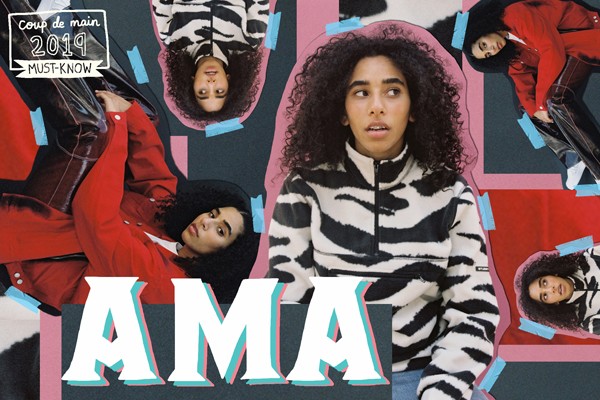 In her official debut single 'Monochrome', West London singer AMA tells the story of unrequited love, romanticised through the lens of the young songwriter's eyes - and with an equally as stunning music video that follows the celebration of a wedding, it's a creatively cohesive and bold statement for her first official release.
Signing with the Dirty Hit family in June last year, AMA has a number of older songs of hers still up on Soundcloud, but has been honing her songwriting and production skills with intensive studio sessions in the past six months.
And with the promise of new music on the horizon, we can't wait to hear more from this talented musician.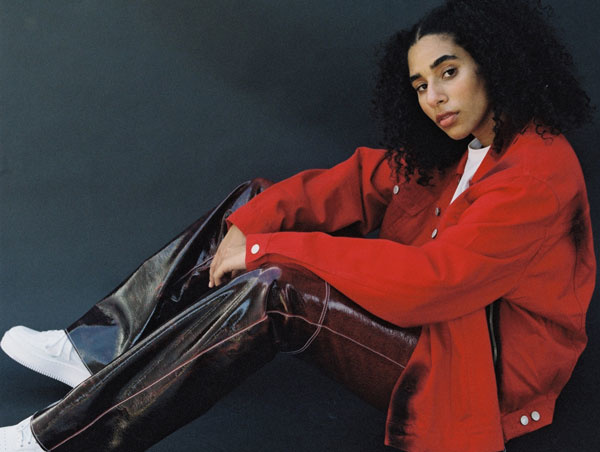 MUST-LISTEN: 'Monochrome', '12am', 'So Tired'.
YOU WILL LIKE, IF YOU LIKE: Jessie Reyez, RAYE, Kali Uchis, Jorja Smith, Chloe x Halle, Steve Lacy… and reading the latest Rupi Kaur poetry book.
COUP DE MAIN: It's awesome that you've been recording your own songs since you were 15. Did you teach yourself how to do that? What are the most important things that you've learnt about production over the last three years?
AMA: One of the main things I've learned about producing my own vocals over the last few years and building songs is to take pauses from what you're doing, listen to something… exit the zone of the track you're making, even if it's for just a few seconds, so you can take a step back and come back to it with a clear head - fresh ears and ideas and things won't begin to feel tedious.
CDM: What was going through your mind while writing 'Monochrome'?
AMA: The main thing that was going through my head was diverting what I was feeling into a song instead of writing an embarrassing text to a crush.
CDM: Have you been working on more new music to be released in 2019?
AMA: I have been working on LOTS of new music, and every session making music I feel like my sound is growing, developing, and getting even better.
CDM: Do you plan on keeping any of your old songs like '12am', 'So Tired' or 'Dream' in your repertoire?
AMA: Those songs will definitely stay online on my Soundcloud, I think it all just shows part of the journey… just a different era. When those songs were made was really when I got into expressing myself over music and writing, now I'm actually making the music and have my hand in the production, not just writing to it.
CDM: Back in November you tweeted that, "November always feels like my New Years." How are your new goals from November progressing?
AMA: I feel like there are some that are going well, but with all of them I can work harder. The most important goal that I'm focusing on right now is just making sure I keep structure to my day and it doesn't just fade away, because that pretty much enables me to do everything else. Especially because I've finished school and college now, it's on me to make sure I am keeping as productive as possible.
CDM: How does your songwriting process work?
AMA: There never really is a method to the madness. A lot of the time I will just write in the studio, me and a producer will build a track together, other times I will write a full song or come up with something like a verse or chorus at home with no chords, no music, and take the song I've written to the studio, or sometimes a lyric will come to me when I'm out and I'll take note of it. There isn't really one particular way I prefer to work when expressing myself, ultimately they will all have the same final result - a song.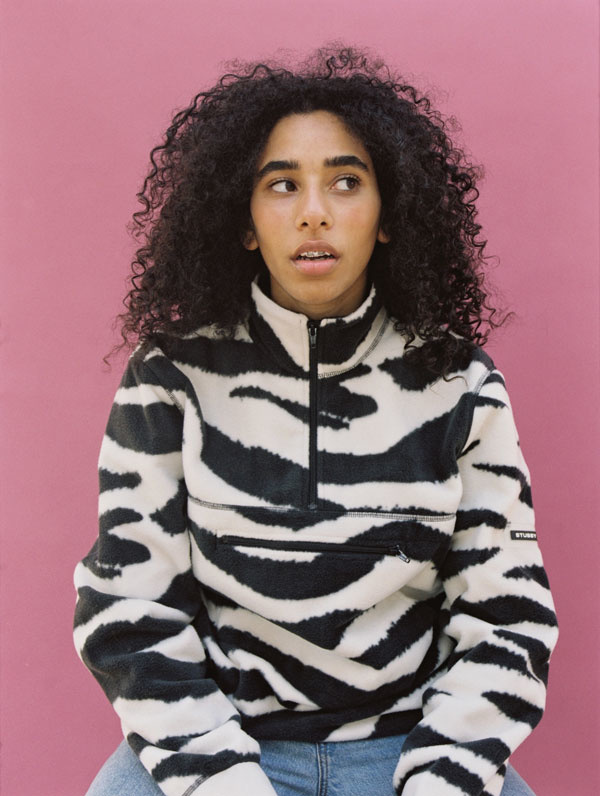 CDM: Do you write your lyrics specifically for the songs, or do you write poems or prose and then evolve them into song-form?
AMA: I'd say 95% of the time I'm writing lyrics specifically with a melody in my head for a song, the other time I've probably thought a line that I think is sick, written it down and saved it to put into a song. Even when I'm writing a song, I'm not really thinking about the form or structure, it kinda just ends up evolving into whatever it is. I'll repeat a section if I feel like it needs repeating, but I don't know if that's what people would want to call the pre-chorus.
CDM: Lyrically, what's your favourite song that you've written?
AMA: Hmmm, I don't know if I have a favourite. I like all of them for different reasons, the two that I can think off the top of my head that I feel really showcase off my writing from a technical lyrical view, you are yet to hear.
CDM: What do you hope for people to take away from listening to your music?
AMA: I just want people to feel good after listening to my music. I mean, music is gonna impact everybody differently, whether that's a lot or a little and every song has a different message, so the least I would want somebody to take away is that it was a good song that made them feel good.
CDM: You're one of our 'must-know' artist picks for 2019… who are yours?
AMA: I'd say, they'd be my friend LOLA, her song 'Mountain Dew' is forever stuck in my head, and also my friend Dayo Bello, he is an amazing writer and has such a beautiful voice.
CDM: If you could steal one thing without consequence what would it be?
AMA: This sounds a bit boring and I'm also not quite sure how I would do it, but I'm gonna have to say my dream apartment - everybody who knows me knows I'm a bit eager to get on the property ladder looool.
CDM: If you were a country, what would be your national anthem?
AMA: Jay Rock - 'WIN'. To keep everybody in high spirits and make sure my country stays winning.
Watch AMA's 'Monochrome' music video below…
Load next