Interview: 2017 Must-Know - Billie Eilish
Interview: 2017 Must-Know - Billie Eilish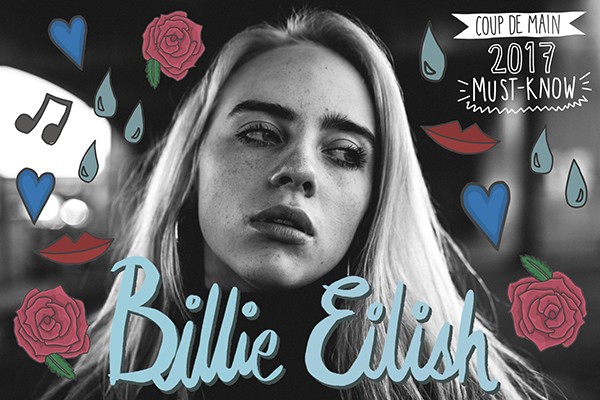 True fact: Billie Eilish wrote her first ever song at the tender age of four. Now 15-years-old (and recently signed to Darkroom/Interscope Records), Eilish boasts over 20 million streams on her touching debut single, 'Ocean Eyes', and has promised us an album release sometime this year.
As Zane Lowe once said about Eilish: "You need to further investigate into this musical talent." Do. It. Now.
MUST-LISTEN: 'Ocean Eyes', 'Six Feet Under'.
YOU WILL LIKE, IF YOU LIKE: Aurora, London Grammar, Troye Sivan, MØ, Broods, MS MR, The xx, Lykke Li, Birdy, Jessie Ware, Imogen Heap, Låpsley.
COUP DE MAIN: How does your songwriting process work?
BILLIE EILISH: It varies. I write alone and a lot with my brother Finneas [O'Connell]. Mainly, if there is something on my mind we might just start with that and go from there. Or, sometimes we start with a chord-progression or a melody and write to that. It totally depends.
CDM: Do you write your lyrics specifically for the songs, or do you write poems or prose and then evolve them into song-form?
BILLIE: I do often write things down when I think of them and then put them in the songs later. Sometimes they are poems and other times just thoughts and I don't necessarily even try to rhyme. I just say what is on my mind. Then, later it becomes deeper with the structure and rhymes etc. That is the magical thing about songwriting. Sometimes when you have to fit into a structure or find a rhyme, you end up stumbling on something you really want to say that you might not have said otherwise.
CDM: What do you think is the difference between a good song and a great song?
BILLIE: Interesting lyrics. I feel like a lot of songs can be really good but the lyrics are a bit boring and generic. I always hope to say things that people are thinking but haven't said yet, or tell a good story.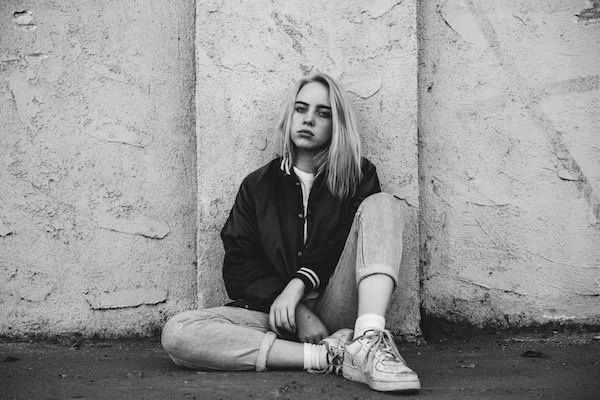 CDM: At what age did you write your very first song ever, and what was it about?
BILLIE: I was four and it was about falling into a black hole, but being happy to be there.
CDM: In 'Six Feet Under' you sing about a lost relationship. Do you think the preservation and cultivation of love is harder? Or the acquisition of love?
BILLIE: That's a tough question. Right now I think they are both hard since I don't have that in my life right now. Probably caring for love is harder, but right now it seems harder to acquire.
CDM: Since you and your brother first worked on 'Ocean Eyes' together, you've been busy writing with other people as well. What are some of the most important/helpful things you've learnt about songwriting this year?
BILLIE: Just shoot stuff out there. You're going to come up with bad ideas and you're going to come up with good ideas, but you never know what is going to be good before you get there. So, don't think, "Oh that may not be good..." Just say it and then you can change it and take it back if it doesn't work. Just make stuff up. All songwriting is improvising, so you just have to do it.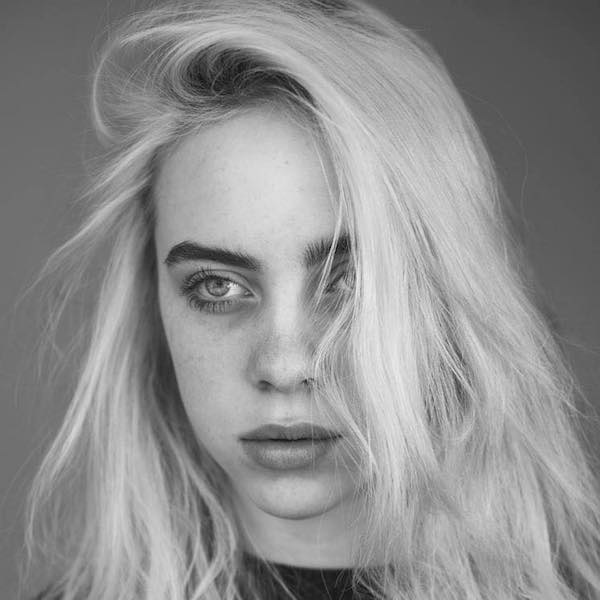 CDM: What do you hope for people to take away from listening to your music?
BILLIE: I want to make people realise things that they didn't even know that they knew. I want to say things that get to people in a way other things can't, because knowing how you feel but not knowing why you feel that way can be really, really hard. If there is a song that just says exactly how you feel, I think that is really important.
CDM: If you were a country, which song would be your national anthem?
BILLIE: I think 'The Less I Know The Better' by Tame Impala.
CDM: Your dancing in the new dance performance video for 'Ocean Eyes' is amazing! Is dance something you'd want to incorporate into your live show one day?
BILLIE: 100%! I love it when artists do live shows and have dancers and dance themselves. It is really cool to me. Dance is one of the things I have always been really passionate about. It's always been my way to express my self besides music. So, yes, definitely... dance!
CDM: If B.I.L.L.I.E. E.I.L.I.S.H. were an acronym, what would each letter stand for?
BILLIE: Oooh……..? I feel like someone else would have to write that one…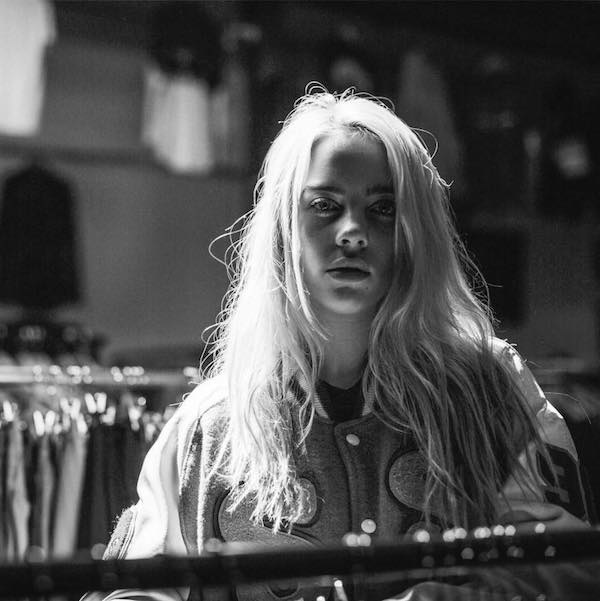 CDM: When can we expect to hear a Billie Eilish album?
BILLIE: Definitely in 2017!!
CDM: What's on your bucket-list?
BILLIE: I would love to play a really big festival! I really want to have my own clothing-line some day... and I want to have a pet Jellyfish... oh, and I want to learn how to fly (not in a plane but for real).
CDM: You're one of our 'must-know' artist picks for 2017... who are yours?
BILLIE: Khalid, Tyler, The Creator, Daniel Caesar, 6LACK, SZA, Kodak Black, Phony Ppl, Doja Cat.
Click here to check out more of Coup De Main's 2017 Must-Know Artists.
Watch Billie Eilish perform 'Six Feet Under' live below...
Load next