Coup De Main presents: Billie Eilish's Laneway 2018 sideshow.
Coup De Main presents: Billie Eilish's Laneway 2018 sideshow.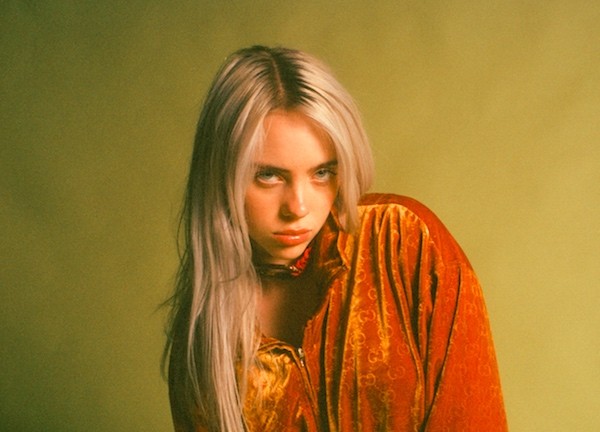 While in Auckland for Laneway Festival at the end of this month, Billie Eilish will also play an intimate all ages sideshow at The Tuning Fork on Tuesday, January 30th, which Laneway Festival are excited to announce as "a gift to Laneway's Under 18 friends."
With Eilish's New Zealand debut selling out weeks ahead of the show last September, there's no doubt that tickets will go fast for this one too.
Tickets for the show will go on sale from 9am on Friday January 12th from Ticketmaster.
RSVP for show updates here.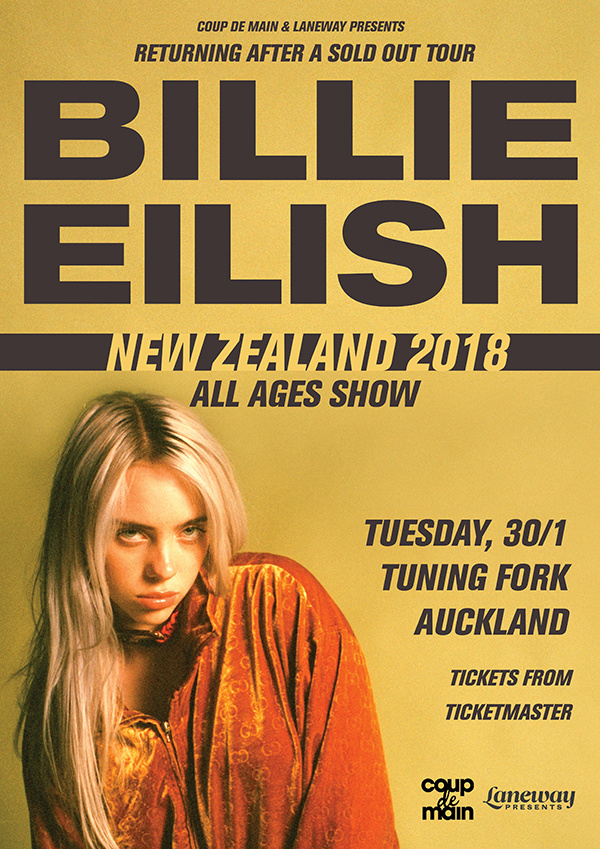 "Eilish is an unfairly talented teenager with a startlingly mature outlook and irresistible voice. Bille's meteoric rise began in 2015 when she uploaded 'Ocean Eyes' to SoundCloud. She instantly became a veritable phenomenon: an international record deal, over 90 million cumulative streams, global praise from Vogue, Interview Magazine and Elle Magazine (and the list goes on). At 16 years old, Bille will be the youngest member of the Laneway touring party since Lorde's unforgettable run in 2014. Not unlike Lorde herself, Billie has an undeniable talent for pop songwriting, an impervious sense of self, and inimitable style.
Having already sold out her upcoming American and European tours off the back of her 'don't smile at me' EP of last year, been long-listed for BBC's Sound of 2018, and just recently dropping '&burn' with Laneway alumni Vince Staples, 2018 is set to be Billie Eilish's year."
Coup De Main and Laneway Presents...
BILLIE EILISH
Tuesday 30th January
Tuning Fork, Auckland
Watch Eilish perform 'Watch' live below...
Load next