Photo Diary: Eves Karydas on tour.
Photo Diary: Eves Karydas on tour.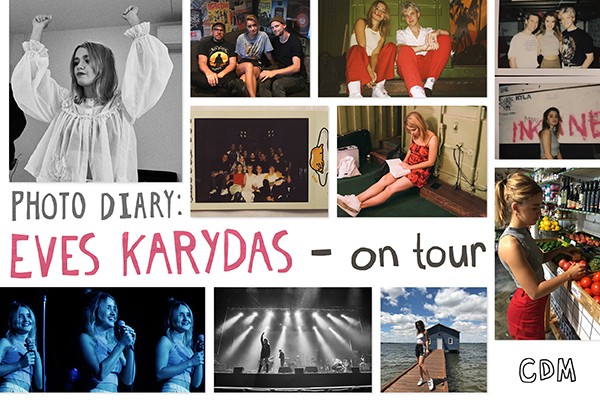 Eves Karydas (formerly known to us as Eves The Behavior) has had a very busy past month - touring across Australia in support of fellow Australians Cub Sport, as well as supporting Dua Lipa's two headline shows in Melbourne on Sydney.
With two new singles to her name currently - 'There For You' and 'Further Than The Planes Fly', while currently working on her debut album - 2018 is sure to continue to be exciting for Karydas.
Karydas was kind enough to put together a photo diary from her tour for us - check it all out below:
This was in Perth on the very first night of tour with Cub Sport. Tim and Sam are total angels. Can you believe that even though we're both from Brisbane we didn't know each other!?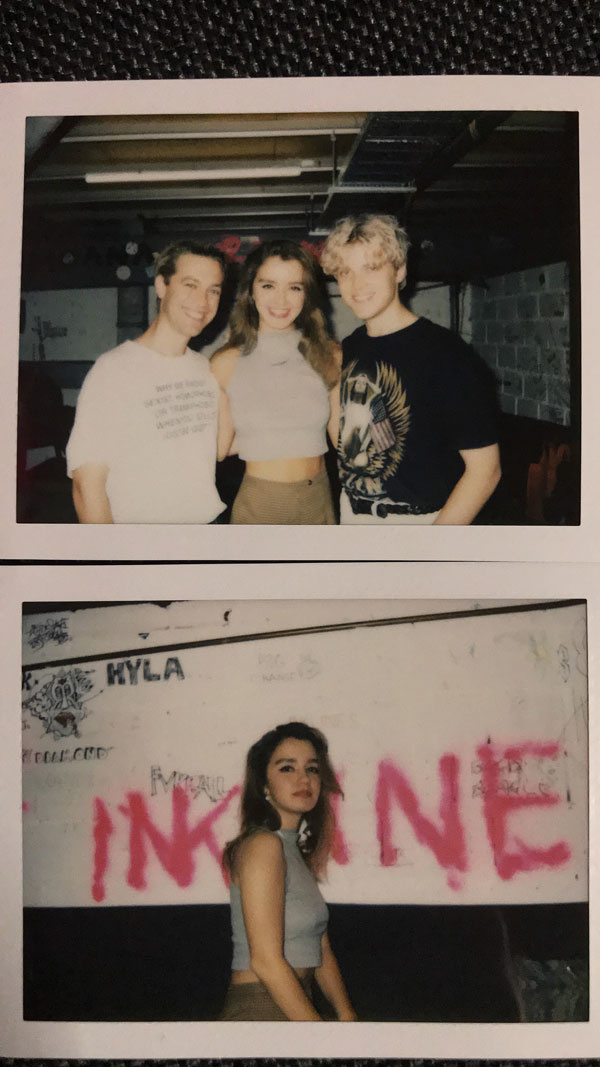 Another photo from Perth. We had a whole bunch of time off which was nice because it was my first time there. A girl DM-ed me on Instagram telling me to visit this little blue boat house, and, well dang, WE DID!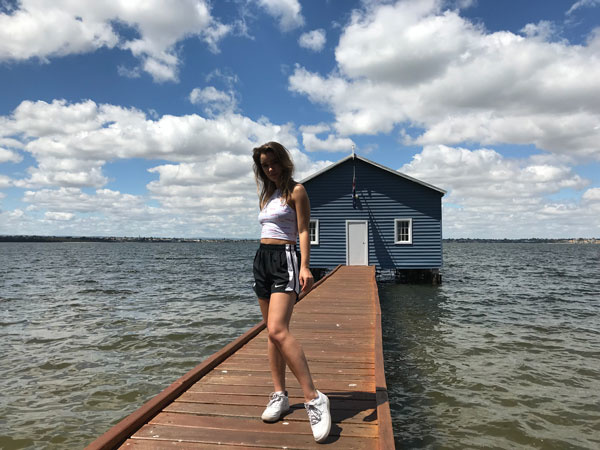 We didn't plan this. At the Brisbane show Tim and I showed up dressed exactly the same.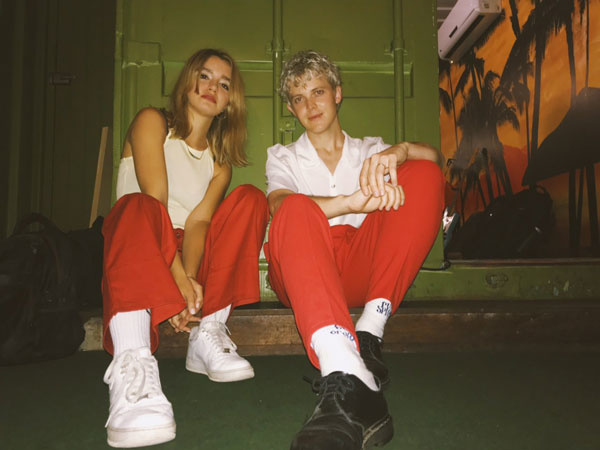 Backstage in Melbourne at the Corner Hotel. Fairly sure this is the only band photo we took the whole month. Mikey Haydon (left) and Ben Corbett (right) are two of my favourite people and are two incredibly talented musicians.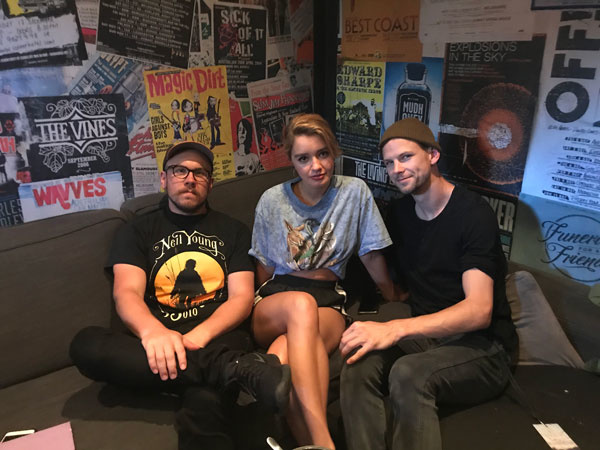 Typically what you'll find me doing in the dressing room…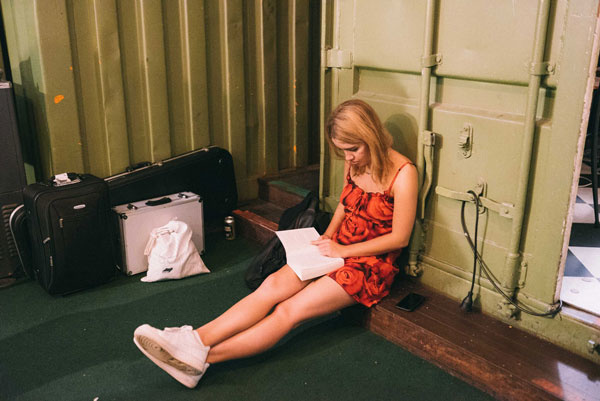 I'm a bit obsessive about keeping up the fruits and vegetables on tour…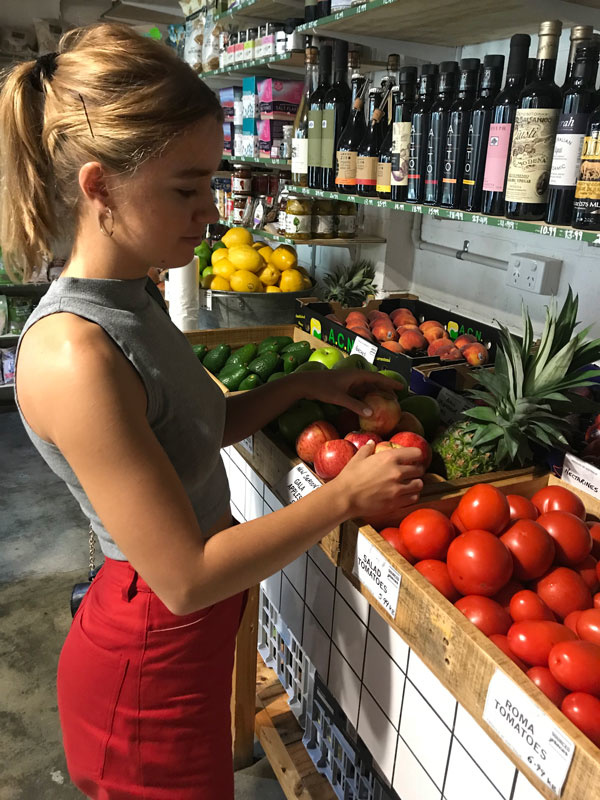 We played at the Palais Theatre in Melbourne opening for Dua Lipa. It's an incredible old Art Deco building (I'm a huge Art Deco enthusiast) and it made me very dramatic during soundcheck. Photo by Michelle Pitiris.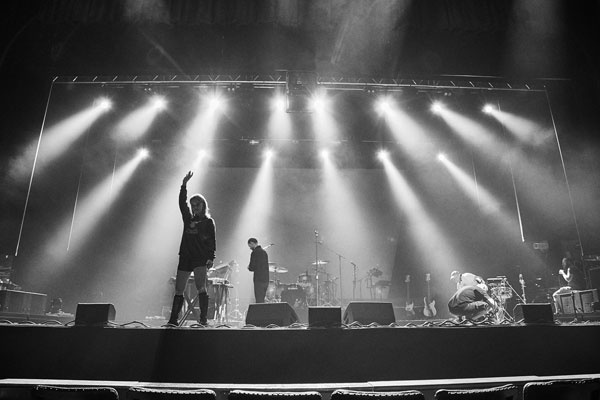 My pre-show ritual is blasting Cardi B and dancing terribly. It has to be Cardi B! There's something about her that fires me up and makes me calm at the same time. Photo by Michelle Pitiris.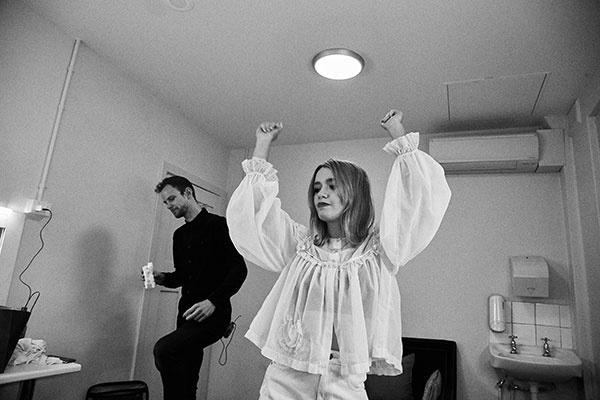 This pretty much sums up how I felt this whole month on tour. Incredibly grateful and happy to be touring around my home country with an incredible bunch of people, playing to incredibly lovely audiences. Photo by Ken Magno.
On the final night of the Cub Sport tour in Sydney. It was beyond lovely touring with the Cubbies, and with Merk from NZ. Couldn't have asked for a better tour fam.
Listen to Eves Karydas' latest single 'Further Than The Planes Fly' below…
Load next