5 reasons to watch 'Rocketman' in cinemas now.
5 reasons to watch 'Rocketman' in cinemas now.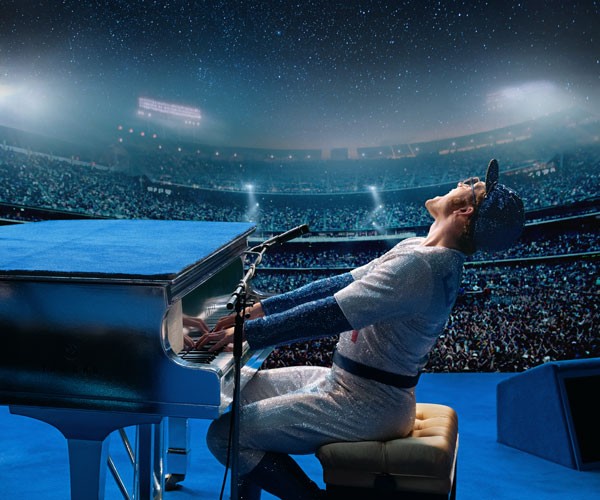 In cinemas from today, you can see Taron Egerton's very excellent portrayal of Elton John in 'Rocketman', the biographical musical film based on John's wild life - from his early beginnings learning about music, to the drug-fuelled life that followed.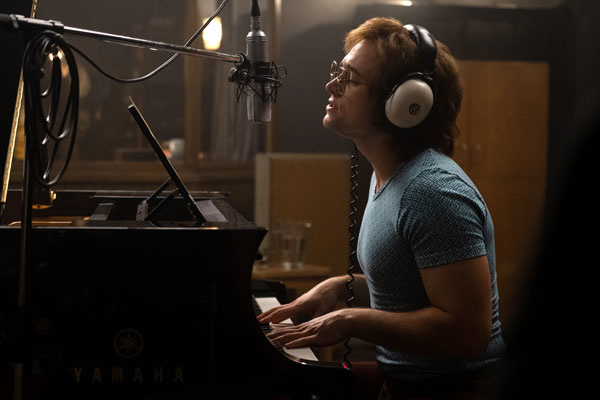 Check out our top five reasons to see the film below…
#1. Elton John and Taron Egerton performed together at Cannes Film Festival, playing the film's title-track 'Rocket Man' - and Egerton's vocals showcase why he truly was the right casting choice for this film.
#2. One of the things that actually got Egerton cast was that he'd sung 'I'm Still Standing' for the musical 'Sing' in 2016:
#3. In more singing content, Taron Egerton & Richard Madden took Carpool Karaoke to London which you can see a short clip of here: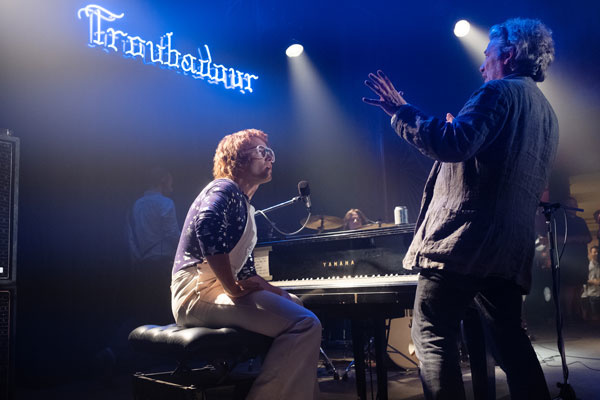 #4. Elton John penned an article for The Guardian talking about the film, saying, "Some studios wanted to tone down the sex and drugs so the film would get a PG-13 rating. But I just haven't led a PG-13 rated life. I didn't want a film packed with drugs and sex, but equally, everyone knows I had quite a lot of both during the 70s and 80s, so there didn't seem to be much point in making a movie that implied that after every gig, I'd quietly gone back to my hotel room with only a glass of warm milk and the Gideon's Bible for company."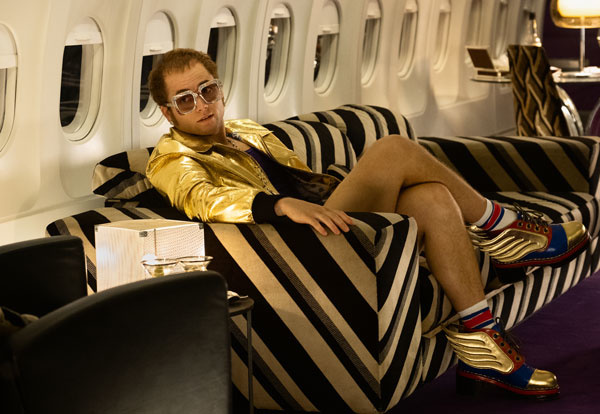 He went on to talk about Egerton's casting, saying, "His singing really astounded me. He isn't doing an impersonation of me, he doesn't look uncannily like me – although they shaved his head and thinned out his hair to make it look like mine in the 70s, which he hated. Welcome to my world, baby – at least yours will grow back. But he's like me, he's captured something of me, just as Richard Madden's got something of John Reid and Jamie Bell's got something of Bernie."
Read the article in full here.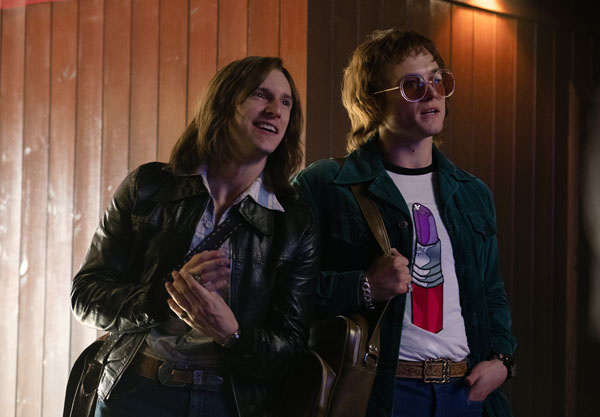 #5. Egerton has also done loads of interviews about the excitement of playing John - watch a couple of these below:
'Rocketman' is in cinemas now - click here for more info, plus watch the trailer below…
Load next