Grimes feat. Janelle Monáe - 'Venus Fly' music video.
Grimes feat. Janelle Monáe - 'Venus Fly' music video.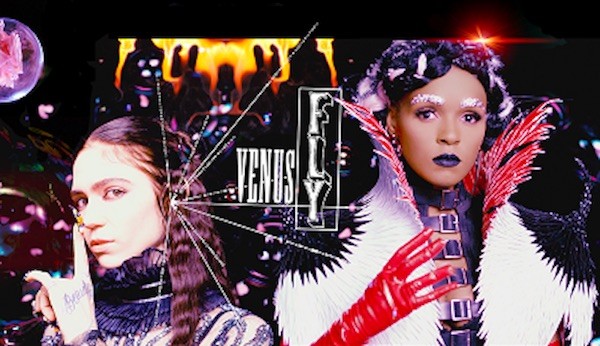 Grimes has released a music video for her song with Janelle Monáe, 'Venus Fly', which is lifted from her amazing 'Art Angels' album.
About her new video, Grimes says: "sometimes it feels futile to be making art in this cruel and extreme political climate, but some of the brightest moments of the last few months for me and for a lot of you, i suspect, have come from seeing @janellemonae 's amazing and positive vision of the future, especially when we are being introduced to so many possible dystopian futures. Thanks to for giving so much time, energy and creativity to this project ???? ???? ???? as a director editor, creative director i also feel like is my strongest work, and i can't wait to share w y'all. thanks @tidal for being amazing patrons of the arts. and @route_eleven ! ???? my amazing team! (i know i used amazing twice but i just woke up and my mind is devoid of adjectives rn) a teaser is available in my next post :)"
Watch the 'Venus Fly' music video below...
P.S. Click here to read our latest interview with Grimes.
Load next