Watch: Halsey answers fan questions with her puppy Jagger.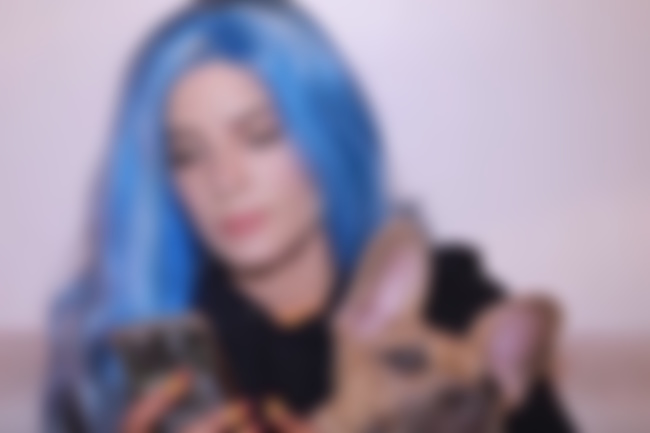 Halsey recently participated in a Q&A during which she answered fan questions on Twitter about her new album, collaborating with Lauren Jauregui of Fifth Harmony, and which superpowers she'd have.
The best part of this video? Halsey's adorable puppy, Jagger, is sitting on her lap snoring for a good portion of the video.
Watch the Q&A below...