Halsey opens up about the importance of ending youth homelessness.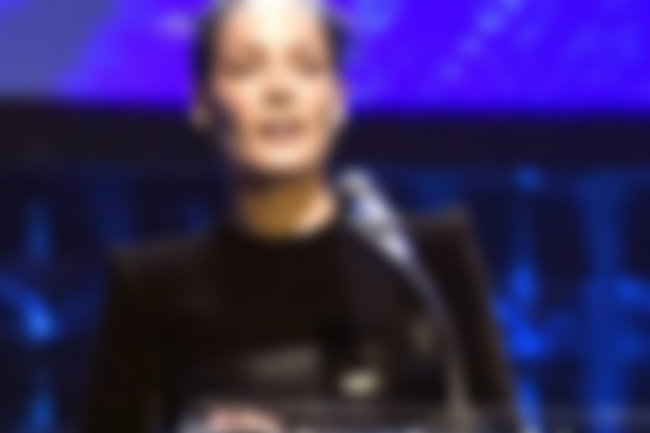 Halsey has always been open about her past and her struggles with homelessness as a young person in New York, which is why she was chosen to be honoured by the youth homeless organisation My Friend's Place. She delivered a speech at a benefit for the charity called 'Ending Youth Homelessness: A Benefit For My Friend's Place' and candidly yet seriously spoke about her experiences.
"When I was living in New York, I was a teenager. My friends were picking out decorations for their dorms, and I was debating on whether or not I should let a stranger inside of me so I could pay for my next meal," she said. "It wasn't because I did something bad. It wasn't because something was wrong with me, and it wasn't because my parents didn't love me — because they did very much, but a series of unfortunate circumstances led me to be in that position, and it can happen to absolutely anyone."
Halsey is grateful that after her struggles she was able to use music as a creative outlet and rise to fame and be given this platform - but that the potential for stardom should not be the main reason why people want to help the homeless: "We shouldn't help these people because there's a chance they could turn into a celebrity. We shouldn't help because 'They could make something of themselves!' Because they are something right now. I know better than anyone how important having a creative outlet is when you're in a time of need, but this is so much bigger than arts and crafts. This is life or death, and I hope that you take it very, very seriously."
You can watch her full speech below…