Interview: ives. on her upcoming EP.
Interview: ives. on her upcoming EP.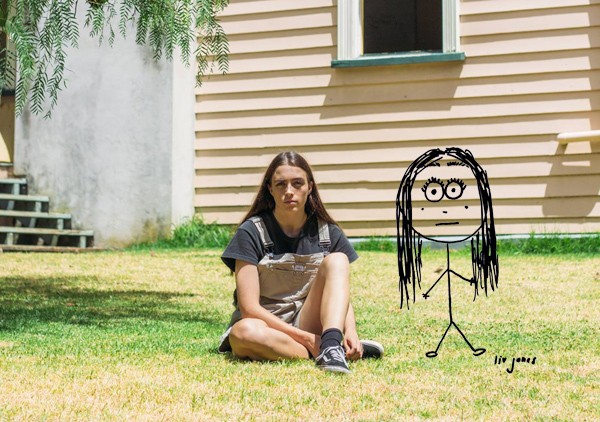 Auckland musician Liv Jones, also known under her moniker ives., has just two songs to her name thus far - 'Calling Ur Phone' and '172', but is set for great heights in 2017, with an EP on the way produced with her pal, Merk.
We spoke to ives. about her upcoming EP, her songwriting process, and more…
CDM: How does your songwriting process work?
IVES: I come up with a melody first, I have a whole bunch of voice-memos in my phone, which are random - none of them are called anything. I have to go through them all. I play the piano too, so I normally sit down and try and work some chords into that and go from there.
COUP DE MAIN: 'Callin Ur Phone' is a jam - what was going through your mind while writing the song?
IVES: The song is kind of about being pretty over it - "Well, I won't try calling your phone…" You've tried.
CDM: How do you think technology (phones) have changed the way relationships/friendships are formed and maintained?
IVES: I remember the dial-up tone on the computer - I have a vivid memory of that noise. It was the computer having a conversation, and you couldn't use the phone while it was happening. If you wanted to talk to somebody, you had to call their home-phone and talk to their parents! And have a conversation with the parents before you could talk to the kids. But now, with social media - there are 10-year-olds that have iPhones and just DM each other on Instagram. It's so direct, that relationship - I feel like there's less parental control.
CDM: When can we expect to hear an ives. EP?
IVES: Really soon actually - I'm working on it at the moment. I've got three more songs, and we are close to finishing that, so it'll come out soon.
HOW I FEEL ABOUT MY UPCOMING EP...
CDM: Your new single '172' was produced with Merk - how does the production process work?
IVES: I normally take a demo-- I'll have the chords and all the vocals done. I'll have a rough idea of what I want the song to sound like, and then I go to him and we fiddle with the demo I have. We start adding beats to it, and we work off the demo. I really love working with Mark because his own stuff is so different to my own, but it works so well, because what I like and what he likes is so different that when it comes together, it produces something different.
CDM: You've also collaborated with Baytek on his song 'Change' - is collaborating with other musicians something you want to continue to do?
IVES: That thing came out in a weird way - I studied dancing in Sydney for a year, and this girl I danced with, her boyfriend is a DJ. He's under the same label as Baytek, and somehow they heard some of my music and they contacted me. I was in Sydney but he's based in a place called Woollongong, so I got a train there. His stuff is house-music, so it's not really what I want to do. But I feel like you learn so much from working with other people - so I do want to do collaborative stuff, but at the moment my focus is this EP. I had to release them ['Callin Ur Phone', '172'] when I did because I needed to be able to move on with my life - you invest all your time and energy into this one thing, you have to share it in order to be able to move on. I just want to do this EP.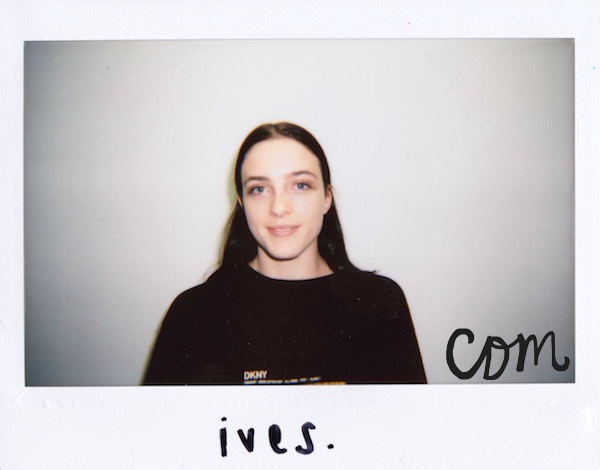 CDM: If i.v.e.s was an acronym, what would each letter stand for?
IVES: Ives Is Very Excellent + Salacious.
CDM: If you were to curate your own music festival, who would you want to play and what would the festival be called?
IVES: These are hard! Nina Simone, Matt Corby, Erykah Badu, James Blake, Bon Iver, Outkast. Those would be good people. Oh, and The Beatles.
CDM: If you were a country, what would be your national anthem?
IVES: Maybe 'Eleanor Rigby'.
CDM: If you could steal one thing without consequence what would it be?
IVES: Stealing is bad, though! For your morals. I'd like to have lots of money, so how could I do that? I could've stolen the idea for Apple from Steve Jobs - but I'm not passionate about that… I could steal a whole bunch of money.
CDM: You could steal a bank.
IVES: Oh yeah!
Listen to ives.' song '172' below…
[Supplied Photo: Dexter Murray]
Load next