Watch: Maude Latour shares 'Walk Backwards' music video.
Watch: Maude Latour shares 'Walk Backwards' music video.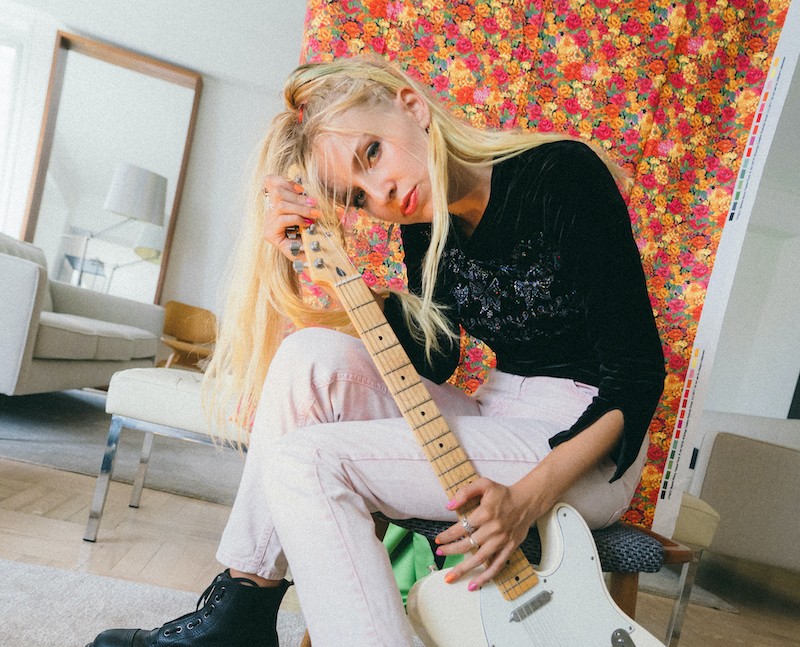 Rising New York artist Maude Latour has shared a music video for her latest song, 'Walk Backwards', which stars her and two of her roommates adventuring around the streets of New York - scootering, biking, and long-boarding - before making their way to a nearby rooftop, where, Latour aptly poses in front of a map labelled 'World La-Tour 2022'.
About the creation of the video, Latour shares: "I have so much to say about this video. This song is about the depths of my friendships and it is the epitome of collaboration with my friends. I am in love with the people I live with, we have experienced so much this year together, and seeing our love in art with perfect collaboration— 5 of us in total: 3 of us acting, Mabel, Sam and I, and my filmmaker roommate Fergus Campbell and Michael our production assistant. We spent four days filming, weeks of brainstorming and dreaming and planning, and it truly turned into something dear to me. This was the ultimate explosion of collaboration between the director, filmmaker and co-creator of the brilliant mind of Fergus. I saw all my friends shine, truly be their most supportive, beautiful, vulnerable, evolving, selves these past few weeks. This video has reminded me of so much of what art is for— in part, to attempt to remember this feeling I feel right now, grateful for them, their love, and their existence."
Watch the music video below...
Load next