Interview: 2020 Must-Know - Oscar Lang
Interview: 2020 Must-Know - Oscar Lang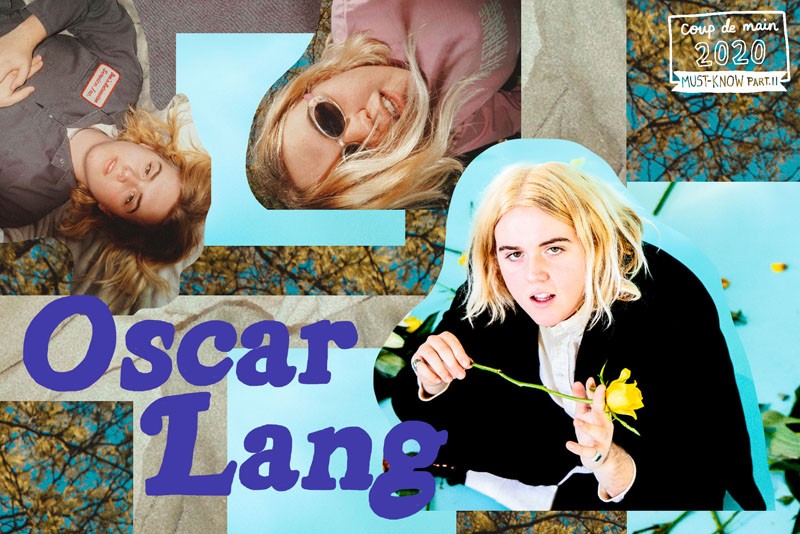 You've already heard 18 year-old Londoner Oscar Lang's production-work on songs such as Beabadoobee's 'Coffee', and with new EP, 'Overthunk', Lang showcases his own songwriting talents. About the EP's lead single, 'Flowers', Lang says, "'Flowers' is a new change in my sound that I've been waiting to make for a while, I finally got to record the songs I've been writing since I was 16 but never had the opportunity to go into a studio and do a full band recording of. I wanted to blend a mix of the old Beatles-esque psychedelia and a modern sound, and it was a fun opportunity for me to scream all over a track."
And with the rest of the EP sounding just as classic (the lucid 'Easy To Love' and self-reflective 'Applaud' are other highlights), Lang is well on his way to achieving the goal of hoping "people just vibe with the tunes and have a good time".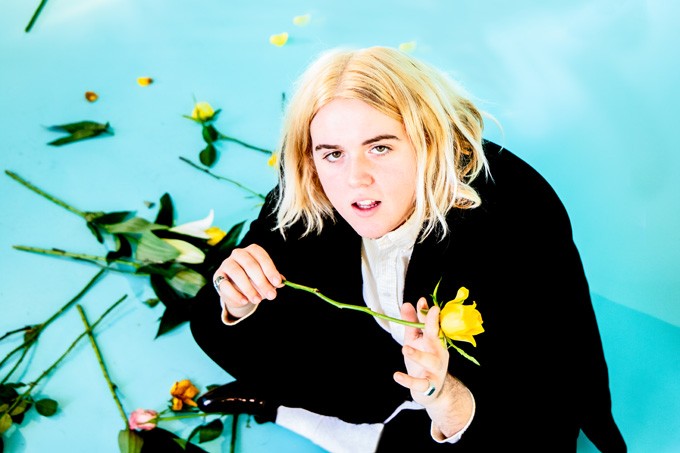 MUST-LISTEN: 'Flowers', 'Easy To Love', 'Applaud'.
YOU WILL LIKE, IF YOU LIKE: Alfie Templeman, The Beatles, Jawny, Wallows, beabadoobee, Hippo Campus, Coast Modern… and feeling chord progressions in your toes.
COUP DE MAIN: "Easy to love, yet harder to get over," you relatably open with in 'Easy To Love'. Why do you think it's easier to fall in love than out of love?
OSCAR LANG: I think it's hard to forget people. Love is a strange and powerful emotion and when you go through something like that with someone you can't just snap your fingers and forget it. I also think it's easy to fall in love because it feels good to love, and to be loved, and just a little bit of that after not having loved for a while can make you fall head over heels.
CDM: How does your songwriting process work?
OSCAR: Depends, sometimes I sit down and write about something I'm going through at the time to help me get through it, and sometimes I sit down and try and write a story. But generally I'll start with some chords and then hum a melody over the top and work out lyrics from there.
CDM: What was running through your mind while writing your song 'Flowers'?
OSCAR: I remember with 'Flowers' I wrote the little guitar riff first, and I definitely got so excited cause it sounded so George Harrison-y hahah.
CDM: Lyrically, what's your favourite song that you've written?
OSCAR: 'Applaud' off my latest record 'Overthunk' means a lot to me as it was written about all the stuff that was running through my head at the time, which was probably one of the times I've felt the lowest in my life so far.
CDM: What do you think is the difference between a good song and a great song?
OSCAR: Melody. 100%. I think you can have a song with shite lyrics but as long as you walk away humming the tune for the rest of the day, it's a banger.
CDM: At what age did you write your very first song ever, and what was it about?
OSCAR: I've been writing and humming little bits ever since I started piano at age six, but I wrote my first full song at age eleven and it was called 'Is This Reality' and was about having nightmares. Thrilling stuff hahah.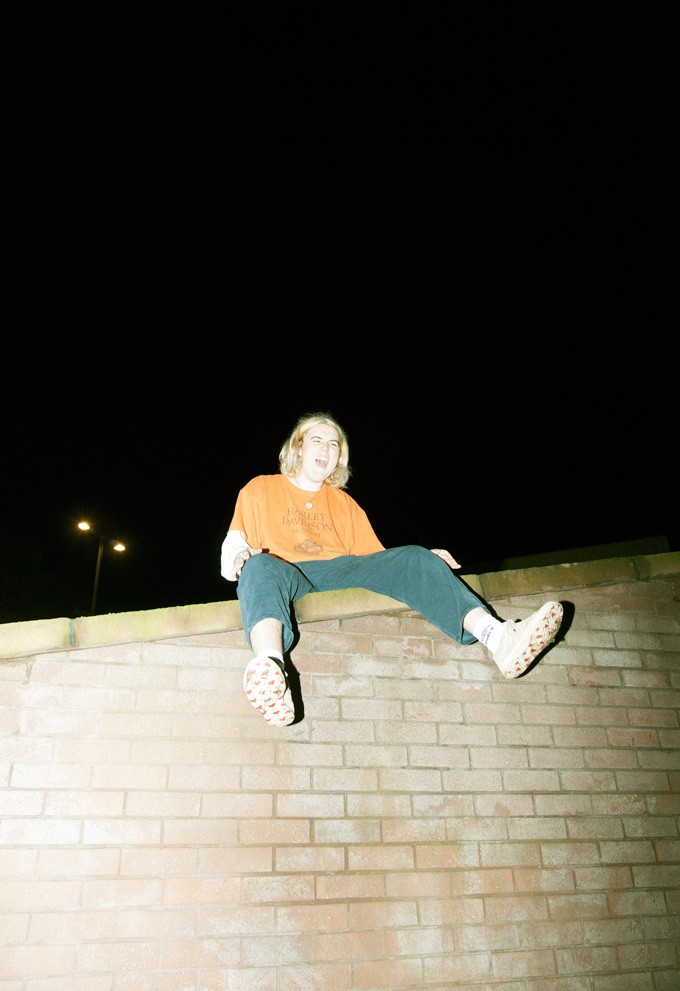 CDM: What is your very first earliest musical memory?
OSCAR: Hmmm other than the classic 'head, shoulders, knees and toes', I'd probably say writing a song with my grandpa using the pre-made songs on a Yamaha keyboard. Still remember the tune and everything.
CDM: What do you hope for people to take away from listening to your music?
OSCAR: Hmmm, I hope that me singing about the shit I go through helps some other people get through the shit they're dealing with. But most importantly I hope people just vibe with the tunes and have a good time.
CDM: If O.S.C.A.R. L.A.N.G. were an acronym, what would each letter stand for?
OSCAR: Wow. Jesus, a nine letter acronym. Ok hahah.
O bservant
S arcastic
C asual
A dolescent
R estless
L ugubrious (I looked this one up)
A uthentic
N oisy
G iant
Hahah I tried. To be fair, I think my years of whipping an acronym poem in Mother's and Father's day cards has paid off.
CDM: You've collaborated a lot with one of our favourite humans, beabadoobee! What's it been like working with her and producing for her?
OSCAR: It has been absolutely mental to watch Bea's insane growth over the last two years. Me and Bea have been working together since Day 1. I met Bea through a mutual friend and at the time she was just a girl with 15k followers (which to me was like famous at the time) - she had found my music through her mate who moved to my school and so we started DM-ing and talking about music we both liked. She then asked me if I could help her record some songs she had written and that's when we recorded 'Coffee' in my bedroom. After that we were like a little creative duo where Bea would bring me a song she had written and I would add on little piano bits and bobs and harmonies and whatnot. I also used to be Bea's 'manager' and would upload all her stuff to Spotify and answer her emails and whatnot. I remember very vividly typing in the name 'beabadoobee' for the first release and tryna figure out how to say it. We did everything up to 'Patched Up' together and after that I had to focus on school-work and my EP 'bops etc.' so didn't have time to do her next EP, and since then, we both been doing our own thing. Although, it's crazy we're both signed to the same label and get to go on tour together and stuff.
CDM: What do you enjoy most about producing songs for other artists?
OSCAR: It's really refreshing to work on a song that you would never end up writing, and it pushes me creatively to think differently. It's also takes away the pressure of worrying, 'Will people like it?', 'cuz I can view the song from a third person.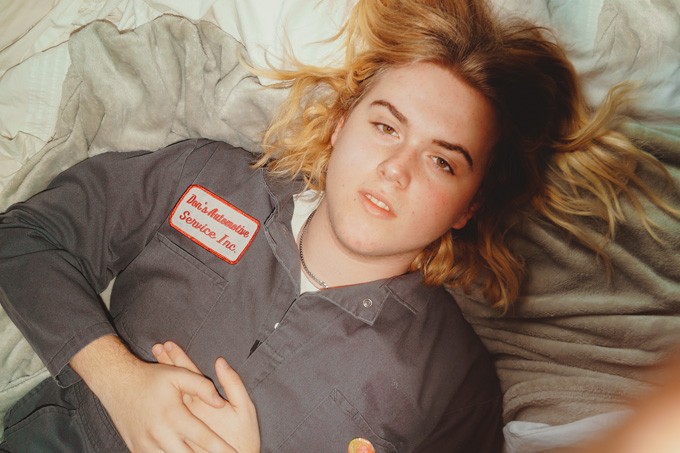 CDM: What's on your bucket-list?
OSCAR: Skydiving. I wanna go soooooooooo bad. I just wanna know what it feels like to fly towards the ground at like 200 mph. Seems absolutely mental. Either that or playing O2 Brixton; that's always been a dream venue for me.
CDM: If you could steal one thing without consequence what would it be?
OSCAR: The song, 'What A Fool Believes', by The Doobie Brothers. It's my favourite song of all time and goddd I wish I wrote it.
CDM: If you were a country, what would be your national anthem?
OSCAR: 'Süpürgesi Yoncadan' by the Turkish psych band Altun Gün. I'm not even Turkish but anyone who knows me will know my affinity for busting this tune out all the time and singing every word despite not knowing a word of the Turkish language.
CDM: What are your top five necessities for isolation/quarantine/lockdown?
OSCAR: Snacks, musical instruments, Netflix, weed, and then more snacks.
CDM: You're one of our 'must-know' artist picks for 2020… who are yours?
OSCAR: Oh wow! Thank you so much! I've been listening to a lot of stuff coming out of UK-based label Speedy Wunderground, so most of those acts are ones to watch. Other than that, Katy J Pearson, Grebes, and Infinite Bisous definitely deserve more recognition
+ a bonus guest-question from fellow 2020 Must-Know Artist MOLLY PAYTON: Which two members of The Wang Gang would you most/least like to be in a relationship with and why?
OSCAR: Hahahah, the boys in the band are my ride-or-die bruthas so I wouldn't want to hurt their feelings. But if I had to pick it's probably Mac because he's 6ft7 and has very large hands if you get what I'm sayin', and Eric because he's the older one of the group so I could definitely settle down with a couple of kids with him.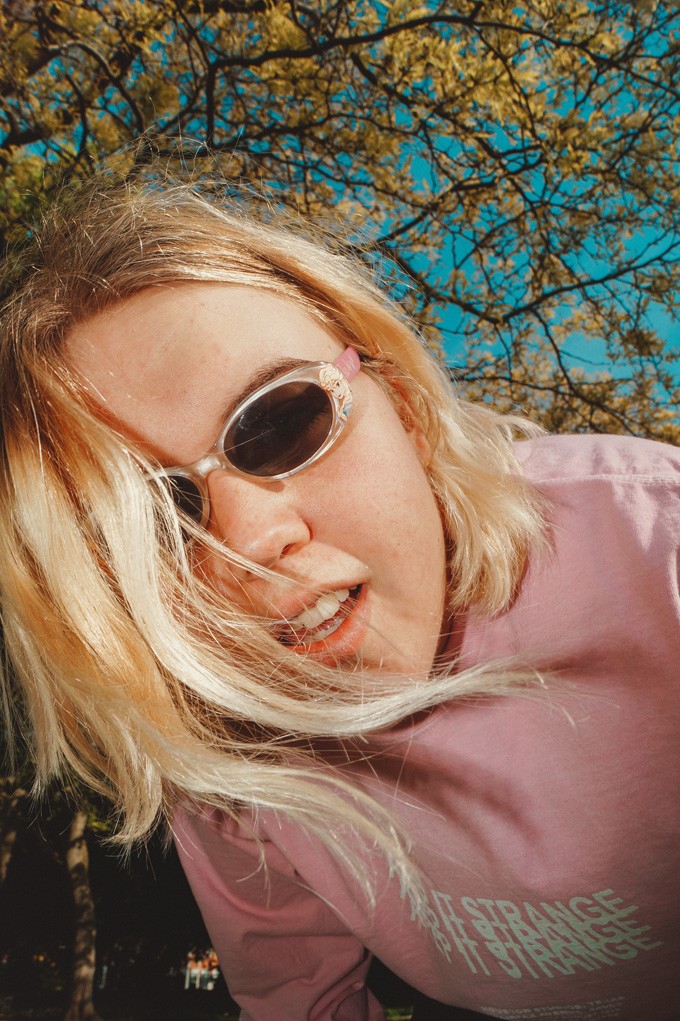 Watch the music video for 'Easy To Love' below...
Load next