Review: Rupi Kaur x Auckland Writers Festival 2017 Pop-Up.
Review: Rupi Kaur x Auckland Writers Festival 2017 Pop-Up.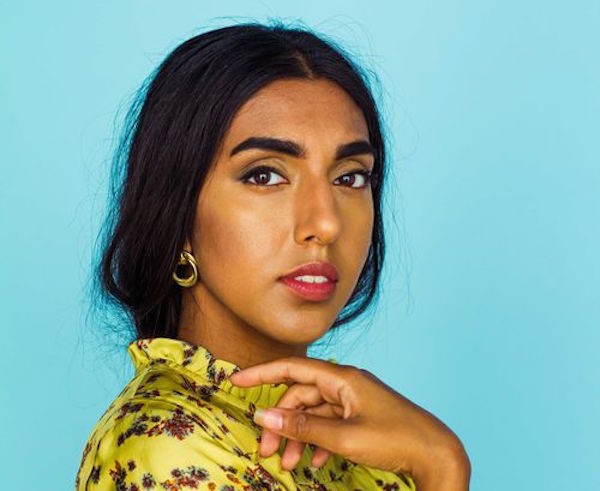 An hour spent with Rupi Kaur in a small room inside the Aotea Centre last night, was for many, the highlight of the entire 2017 Auckland Writers Festival - a showcase of the sheer abililty that the young Indian/Canadian poet and performer has.
It was clear in that room that 'milk and honey', Kaur's only release of poetry into the world thus far (though she promised her second release will be coming out soon), was a piece of work that has touched many. Beyond that room, it's touched millions globally, with the collection of poetry becoming a New York Times Bestseller following its self-publishing in November of 2014. Since then, Kaur's words have spread - through the likes of Tumblr and Instagram, where her healing, empowering, and relatable sentiments have resonated with many.
Though the room was full to the brim with enthusiastic fans, Kaur managed to make the performance feel like she was speaking one on one with each individual - "I want to hug everyone," she proclaimed at one point, and commented additionally, "You're so beautiful!" speaking to everyone in the audience.
The spoken word performance began with a recital of 'the art of growing', a piece from her new book which spoke to the awkward stages of puberty that every young woman faces - before launching into selections from 'milk and honey'. Between each poem, Kaur offered hilarious tidbits about the inspiration behind each, sharing an insight into the mind that has created such extraordinary work.
From sharing the poem that is most requested from her friends to perform at their weddings (page 59), to the poems that followed a hard break-up, the performance made you feel a part of Kaur's world - but also able to apply the words to your own life, and your own lived experiences.
Kaur was conversational, yet her recitals of the poems were both rehearsed and sporadic - you could get a sense that the words still spoke to her just as much as when she'd first written them. She encouraged participation through applause and 'snapping' of fingers, giving the audience a chance to show the statements that spoke to them - something that she said helped her to perform better. And perform better she did.
With a full schedule as part of the Auckland Writer's Festival [part of an even bigger world tour that Kaur has been a part of], Kaur has already been a part of two events, with another sold-out show this coming Sunday night, and an appearance at a Spoken Word Showcase on Saturday - which audience members are no doubt in for a treat, if last night is anything to go by.
Tickets to the 'Best Of The Best: Spoken Word Showcase' on Saturday 20th May [in which Rupi Kaur features in] are still available - click here for more information.
Load next