Review: Shawn Mendes - Spark Arena, November 2019.
Review: Shawn Mendes - Spark Arena, November 2019.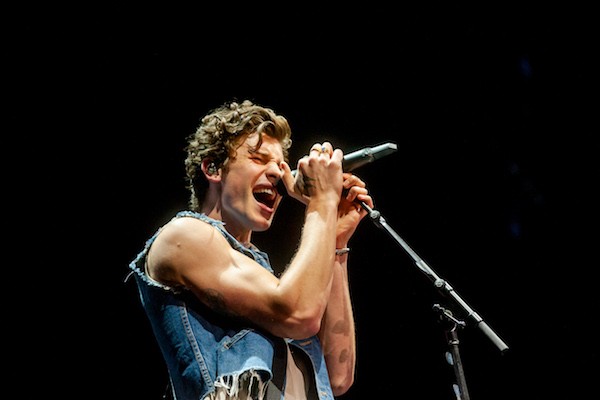 "Please have mercy on me," sings Shawn Mendes, standing atop a drum riser with his arms outstretched in the direction of an entire sold-out arena of adoring fans who mirror the display of affection and sing back to him passionately, "Take it easy on my heart." Mendes, who has been yelping "louder!" all night, doesn't need to instruct his fans any further - they sing the rest of his song 'Mercy' back to him, at perhaps the highest decibel known to mankind.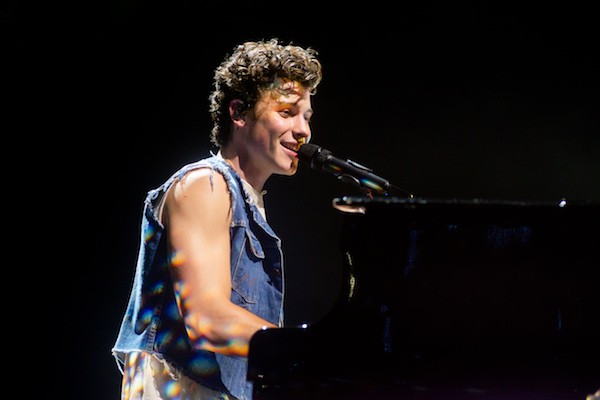 Having opened his set with 'Lost In Japan' and 'There's Nothing Holdin' Me Back' tonight, Mendes is full of vigour as he runs through hit after hit - from his back-catalogue of 'Stitches' and 'Life Of The Party', to newer releases such as 'Particular Taste' and 'If I Can't Have You', to a piano-led rendition of his chart-topping Camila Cabello-duet, 'Señorita'. Mendes also performs fan-favourites such as 'Bad Reputation' and 'Patience' with much aplomb, his captive audience eating up every single note, strum, and hair flick.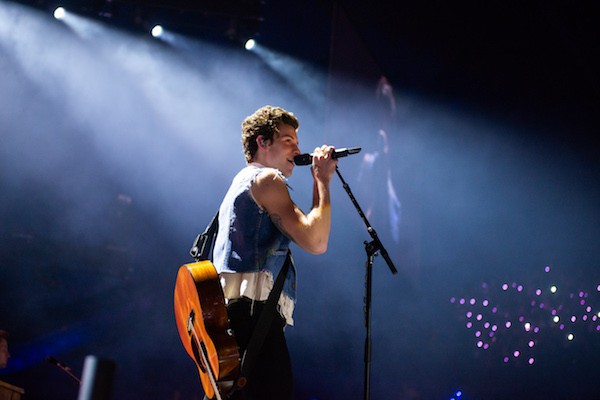 A third of the way into the show, Mendes relocates himself to the back of the arena where a mini stage is set up around a gigantic rose (seriously: it's the biggest rose you will ever see in your whole entire life), and it's here, that Mendes pulls out tonight's trump card - a heart-wrenchingly evocative rendition of 'Ruin' (which was a highlight of his sophomore album, 'Illuminate') that's beautifully backlit by 12,000 LED wristbands and phone lights.
Another special mention also needs to be made of Australia's most promising new export, Ruel, who was tonight's support act. Opening with 'Dazed & Confused', the mother seated next to me exclaims excitedly "he's good!" to her daughter, who is already seemingly well aware of the fact and only continues to vibe even more enthusiastically. Performing a truncated version of the set-list that fans who attended his recent headline show at Auckland's Shed 10 were already familiar with, it was impressive how much Ruel has continued to grow his live show over just the last few weeks, as tonight's set included some extra musical flourishes that showcased the young musician's dedication to be constantly working on ways to step up his game in every way possible.
Load next