The best 'reputation' merchandise to buy on Taylor Swift's tour.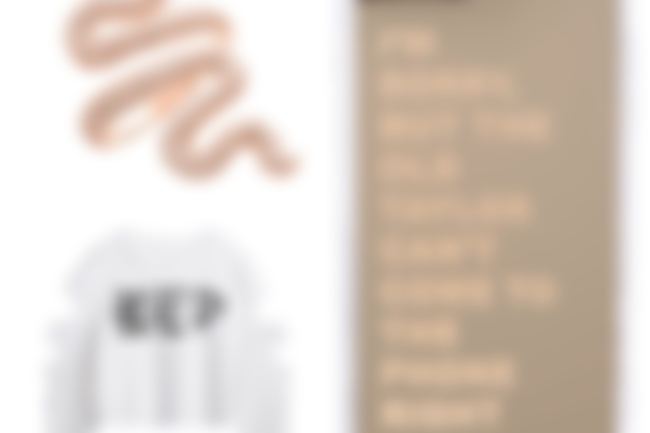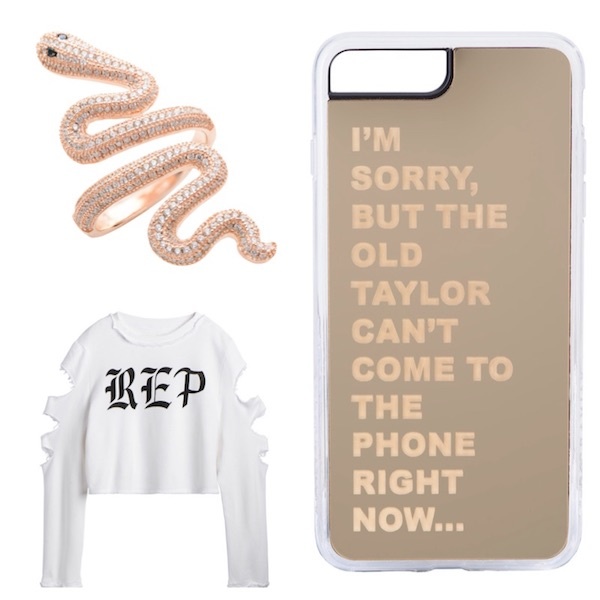 To prepare yourself for Taylor Swift's return to New Zealand next November, we've gathered together some of our favourite 'reputation' merchandise products which will hopefully be available at the shows for you to purchase.
Check them out below (and start saving for tour)…
- The Snake Ring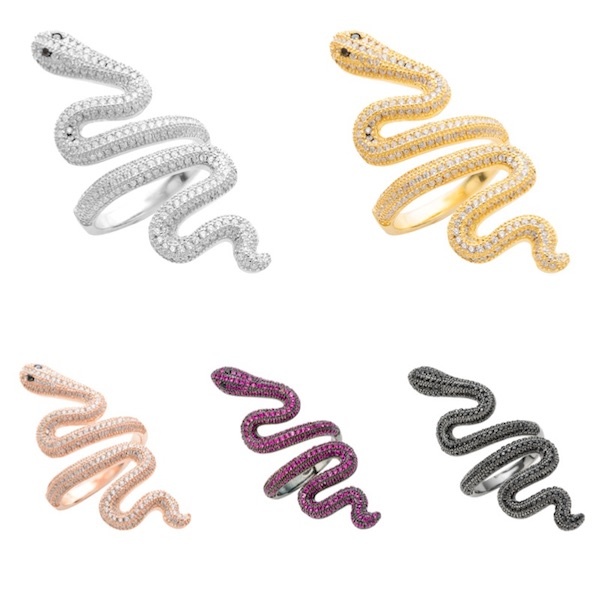 The Snake Ring is available exactly as Swift wore in her 'Look What You Made Me Do' music video - but is also available in a multitude of colours (silver, gold, rose gold, black, and pink) and is adjustable in size.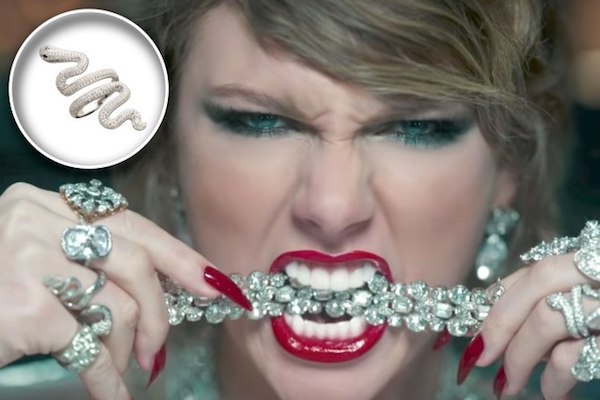 - The Old Taylor Can't Come To The Phone - Phone Case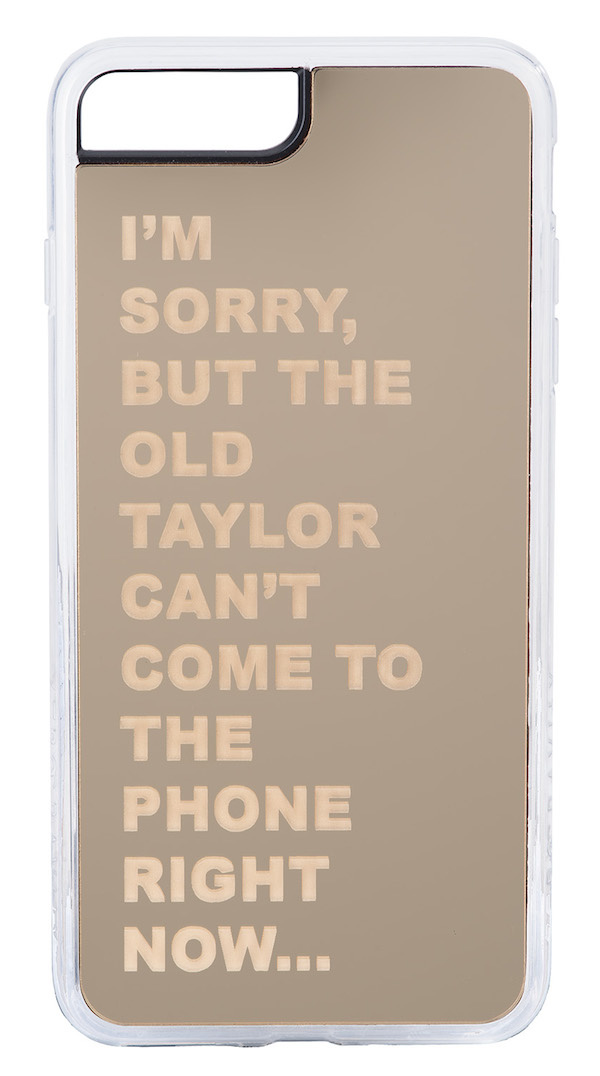 Available for iPhones 6 through to X, this phone case is the ultimate (and Swift herself uses one)…
- Black Hoodie with Green Snake Design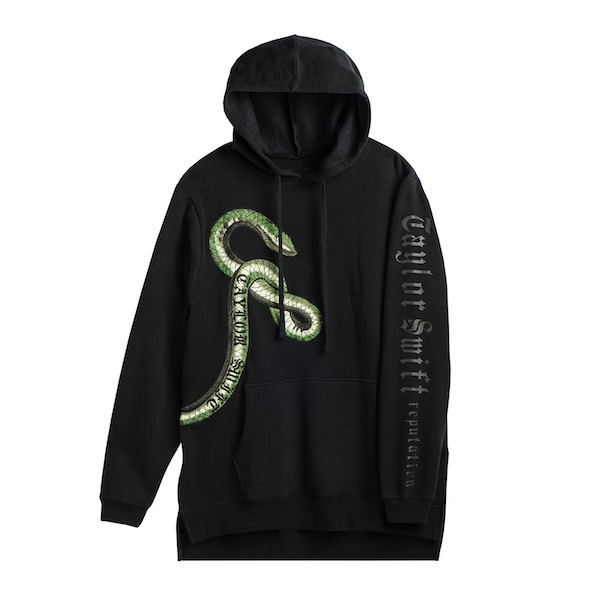 The snake design has been put to great use with this black hoodie with the green snake detailing. Definitely not one for anyone with ophidiophobia, but would look great at the 'reputation' tour worn as a hoodie dress.
- Ladies White Crop Long Sleeve Top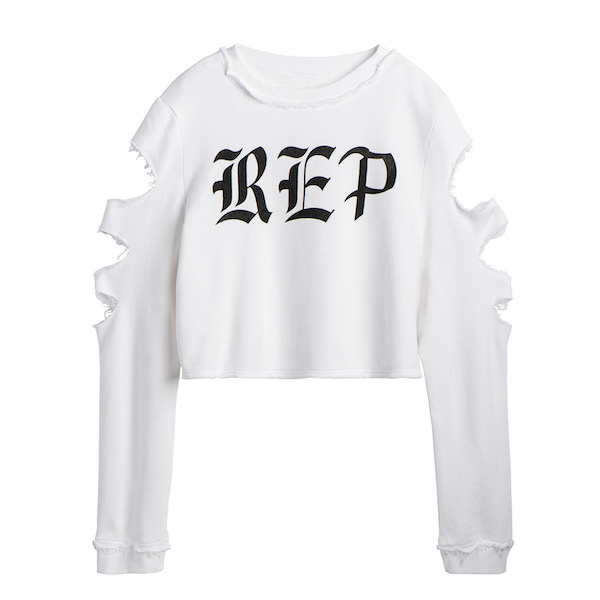 This edgy cropped long-sleeved tee features slashes in the sleeves, and has been seen modelled by Swift's friend Martha Hunt recently - while supporting Tay at her 'Saturday Night Live' performances last month.
- Pin Sets
There are two different sets of four enamel pins, all inspired from Swift's 'Look What You Made Me Do' music video - including the likes of a cup of tea ('cuz the spilling of tea, duh!), a snake, a bird cage, and more.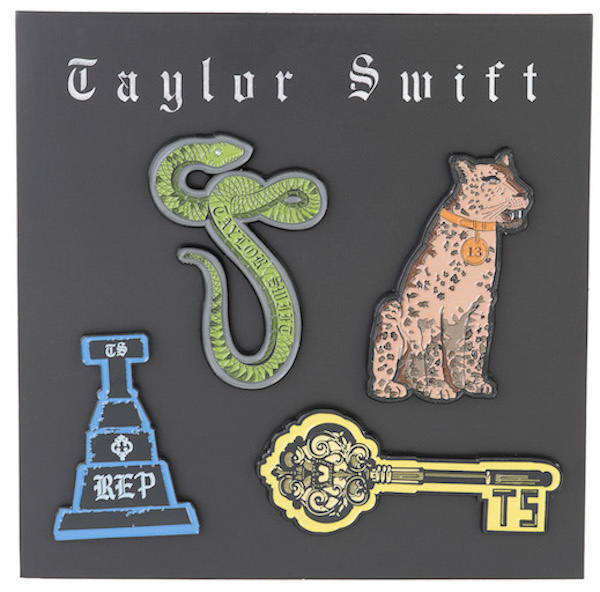 P.S. Taylor Swift will play Auckland's Mt Smart Stadium on Friday, November 9th. Click here for more info.