An update on The 1975's album feat. a song that's gonna make us all cry.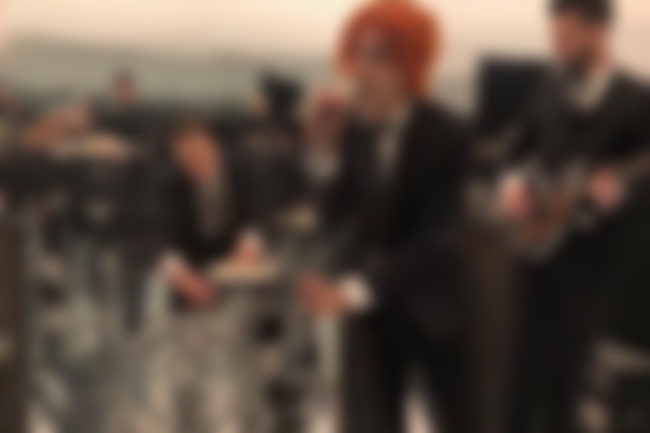 With less than ten days to go until the very important date of June 1st, we've got several updates on The 1975 and their upcoming release.
Today saw a new poster released on the band's social media: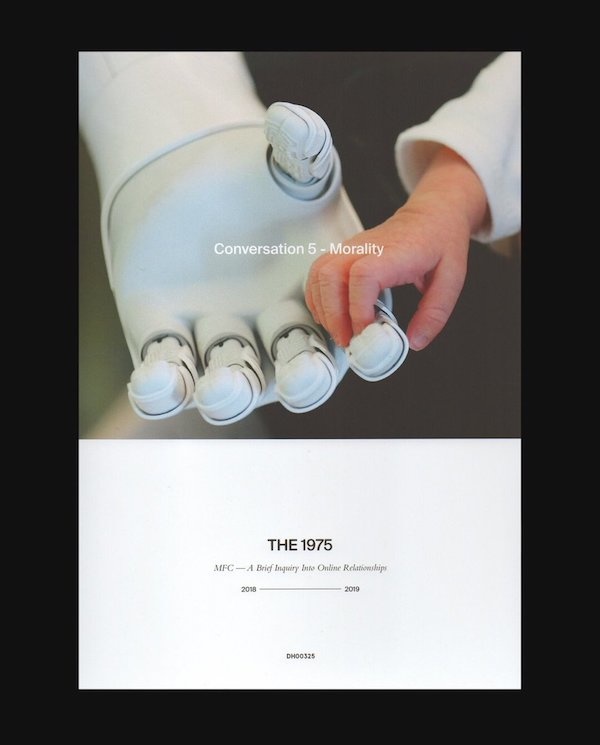 The image shows a robot hand holding hands with a baby's hand, with the words 'Conversation 5 - Morality' as the title. You'll remember from this article that 'Conversation 5 - Morality' refers to a 2015 conversation between Google researchers and an artificial intelligence.
'MFC' (referring to 'Music For Cars') and 'A Brief Inquiry Into Online Relationships' are both listed too, with the timeline 2018-2019.
Again, the Dirty Hit catalogue number DH00325 features - which is the same that has featured in all of the recent posters.
The band's manager Jamie Oborne also had a mini Q&A on Twitter where he answered fans questions about The 1975's upcoming album, meet & greets, tickets, and more.
He clarified the following:
- The track "for the fans" is "like a perfect Polaroid" and "makes [him cry]."
- Meet & Greets will be organised by the band and by radio stations:
- There will be a system in place so that fans who buy the album will get first access to tickets to the tour:
P.S. The new physical posters that were spotted in the UK have been posted on the band's social media now: