The Strokes x 'The New Abnormal' appreciation post.
The Strokes x 'The New Abnormal' appreciation post.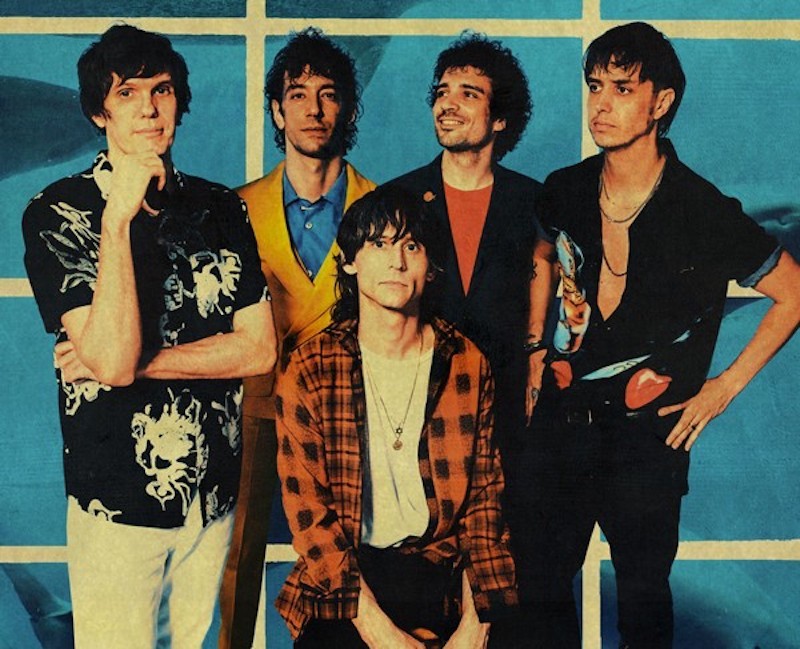 Today, The Strokes return with their new album, 'The New Abnormal', their first album in seven years (following 'Comedown Machine' from 2013).
To celebrate the new album, we've put together five things we currently appreciate about the band and the new release - check them out below...
#1. The band have just launched a pirate radio series with the first episode 'Five Guys talking about things they know nothing about' - which sees them discussing life, influences, and more on a Zoom call. Watch the first episode below:
#2. One of the best songs on the album 'Brooklyn Bridge To Chorus' includes our favourite lyrics: "I want new friends, but they don't want me."
#3. The band debuted 'At The Door' for the first time at Senator Bernie Sanders' University of New Hampshire Rally - watch the full performance:
#4. The excellent video for 'Bad Decisions' (which interpolates from Billy Idol's song 'Dancing With Myself') is set in a 70s informercial scene, and includes clones, and a lot of surrealism. Watch it below:
#5. As well as it being the band's first album in seven years, it saw them team up with Rick Rubin, who produced the entirety of the album - it was recorded at his own Shangri-La Studio in Malibu.
The Strokes' album 'The New Abnormal' is out now - listen to it in full below...
Load next