The 1975's Matty Healy is now on Snapchat.
The 1975's Matty Healy is now on Snapchat.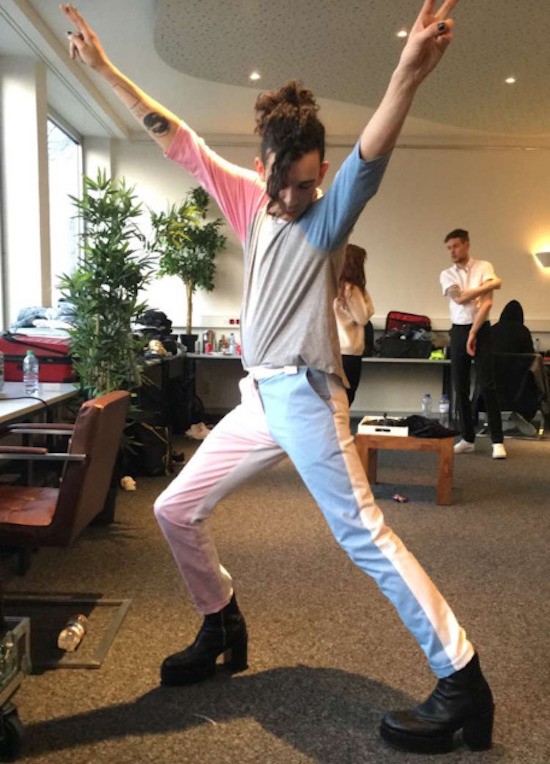 Following the trend of celebrity Snapchat accounts - Matty Healy of The 1975 has just gotten himself an account, with the username: yttamyttam. Yup, that's Matty backwards. Twice.
Thus far on Snapchat he's posted a couple of things to his story - including my personal favourite, a video of him berating bandmate Adam Hann over eating his meal on a drum kit.
He's also shared a few videos of George Daniel playing on a guitar, as well as playing with a machine that makes weird noises(?). Watch them below:
In addition to sharing videos and images from tour, he's answered a couple of phone calls from fans - giving them the chance to talk to Matty. It's pretty adorable. See some screenshots and a video (in which Matty notices that a fan has a poster on her wall of The 1975):
when you casually facetime matty healy pic.twitter.com/qXXls6ZhZn

— destiny (@destcaraballo) April 1, 2016
embarrassing lol xx @Truman_Black pic.twitter.com/Ow6JRuXrTx

— Molly (@mollymcwann) April 1, 2016
Watch the music video for 'The Sound' below…
P.S. Read our cover-story on The 1975 HERE, and keep an eye out for our interview with George Daniel soon.
Load next