Timothée Chalamet - what can you see him in next?
Timothée Chalamet - what can you see him in next?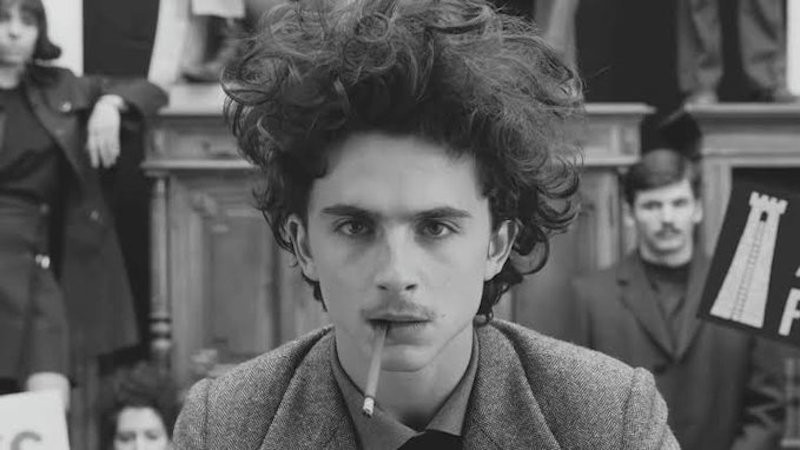 With the releases of 'Dune' and 'The French Dispatch' waylaid last year, here's hoping we get to see Timothée Chalamet's forthcoming projects... soon.
In the meantime, here's a round-up of all that he's been working on...
'Bones & All'
Chalamet is currently in New York ahead of production starting on 'Call Me By Your Name' director Luca Guadagnino's new horror-love-story 'Bones & All'.
'Don't Look Up'
Everyone is in this movie. Everyone: Jennifer Lawrence, Leonardo DiCaprio, Cate Blanchett, Ariana Grande, Matthew Perry, Tyler Perry, Kid Cudi, Jonah Hill, Himesh Patel, Tomer Sisley, Ron Perlman, Melanie Lynskey, Rob Morgan, and Chris Evans.
Chalamet plays a character named Quentin in a film which "follows two low-level astronomers who embark on a media tour to warn mankind of an approaching asteroid that will destroy Earth."
Here's Chalamet on-set in Boston earlier this year:
'The French Dispatch'
Chalamet plays student revolutionary Zeffirelli in Wes Anderson's upcoming film about the outpost of an American newspaper in a fictional 20th-century French city.
Watch the trailer below:
'Dune'
In Denis Villeneuve's new film-adaptation of Frank Herbert's classic science-fiction novel, 'Dune', Chalamet plays lead character Paul Atreides. Currently, 'Dune' is set to be released in New Zealand cinemas on September 16th, with this first film (one of two planned, although only the first has been green-lit so far) roughly covering the first half of the book.
Watch a trailer below:
'Going Electric'
The Bob Dylan biopic (with Chalamet confirmed to play Dylan) was put on hold due to the film's need for period-specific settings and costuming that were proving a challenge with the current coronavirus restrictions. Cinematographer Phedon Papamichael explained in a recent interview with Collider that: "I don't think it's dead, but it's a tough one to pull off in a COVID-era because it's all in small clubs with lots of extras in period costumes, so you've got lots of hair and makeup."
Load next