Coup De Main presents: All Time Low announce their first ever New Zealand show!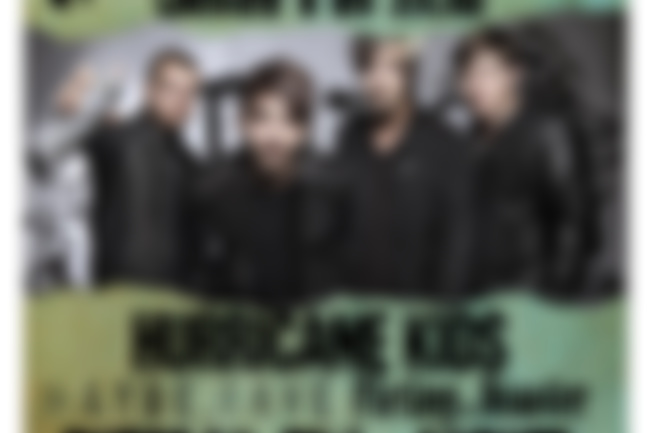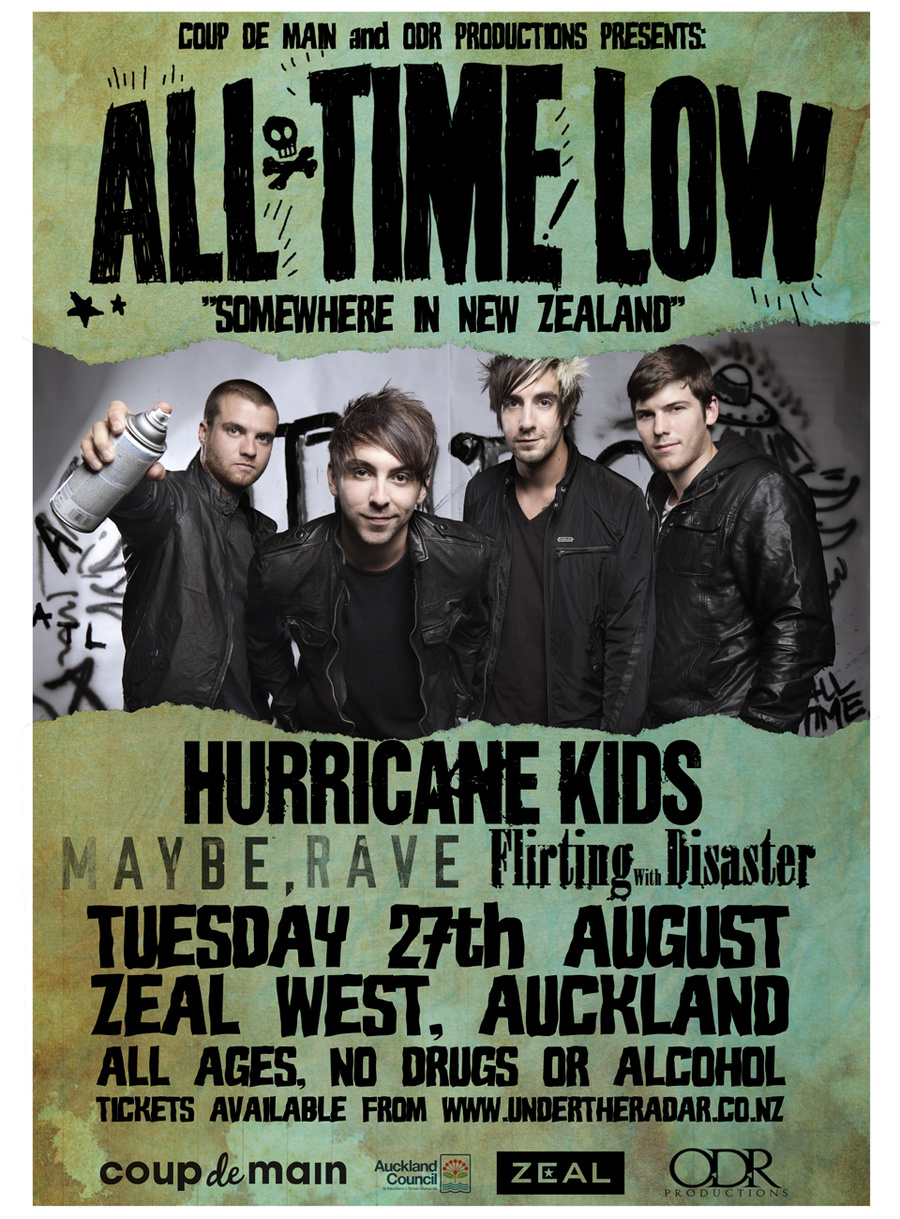 It's the announcement that All Time Low fans have [not very patiently] been waiting years and years for... the band are finally coming to New Zealand to play a special one-off show!
I repeat: ALL TIME LOW ARE COMING TO NEW ZEALAND.
Alex Gaskarth, Jack Barakat, Rian Dawson and Zack Merrick, will headline their very first New Zealand show come August 27th - which for the record, is my birthday FYI - at Auckland's Zeal West.
Tickets will be $65 [+ booking fees] and go on sale - with signed album bundles available for $90 - from midday this Friday, June 14th, via Under The Radar.
It's true, dreams really do come true. And in the famous words of the band's Barakat: "I've always had the dream of going to New Zealand and meeting a lovely New Zealander in a bar."
So prepare yourself, ladies.
Click HERE to RSVP to the upcoming show on Facebook.
COUP DE MAIN presents... ALL TIME LOW - 'SOMEWHERE IN NEW ZEALAND'.
August 27th - Zeal West, Auckland.
All Ages, Drug & Alcohol Free.
Tickets on sale via Under The Radar, from midday on June 14th.
Purchase tickets HERE.
Click HERE to read our recent interview with Alex Gaskarth.
Watch our 2011 All Time Low interview from Counter Revolution below...