Florence + The Machine to play theatre shows in Australia this July!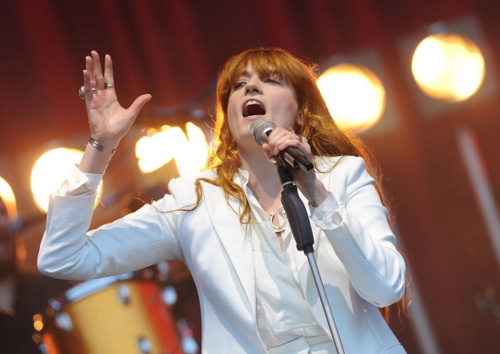 I can't even type words properly, Florence + The Machine have just announced two Australian Splendour In The Grass 2015 sideshows, and they will both be at theatres!
THEATRES!!
Florence will play Melbourne's Palais Theatre on Wednesday 22nd July and the State Theatre in Sydney on Thursday 23rd July.
As these shows will be an intimate affair, tickets are extremely limited and will only be available to successful ballot entrants. All ballot entries must be received before 12 noon (AEST) on Thursday 28 May 2015. Successful applicants will then be notified by email after the ballot closes and given the opportunity to purchase tickets between 2pm (AEST) on Friday 29 May 2015 and 2pm (AEST) on Saturday 30 May 2015 via an exclusive link and with a unique purchase code.
For full details and to sign up go to: www.florence.lanewaypresents.com

These shows are going to be a once-in-a-lifetime opportunity, I promise you.
After you've entered yourself into the ticket ballot, click here to read our review of Florence's brand new album, 'How Big How Blue How Beautiful'.
FLORENCE + THE MACHINE
Wednesday 22nd July - Palais Theatre, Melbourne.
Thursday 23rd July - State Theatre, Sydney.
Watch Florence + The Machine perform 'Ship To Wreck' live below...