Listen to Angel Olsen's new album 'All Mirrors'.
Listen to Angel Olsen's new album 'All Mirrors'.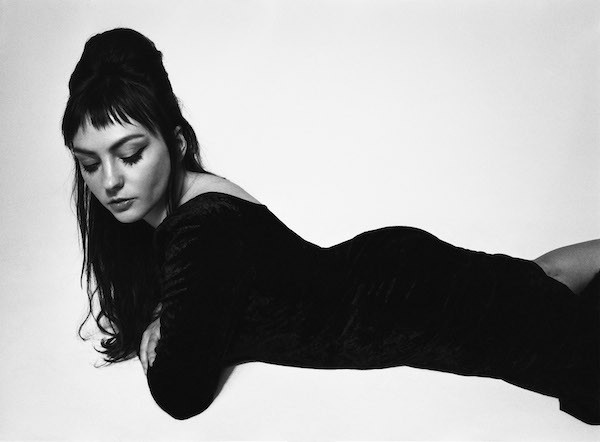 Angel Olsen has followed up the much beloved 2016 album 'My Woman' with her new record, 'All Mirrors', which muses upon universal themes of loneliness and the complexity of love.
About her new album, Olsen says: "In every way - from the making of it, to the words, to how I feel moving forward - this record is about owning up to your darkest side. Finding the capacity for new love and trusting change, even when you feel like a stranger. This is a record about facing yourself and learning to forgive what you see. It is about losing empathy, trust, love for destructive people. It is about walking away from the noise and realizing that you can have solitude and peace in your own thoughts, that your thoughts alone can be just as valid, if not more."
And about the recording process: "I was determined to keep it bare bones in order to contrast with the not yet recorded full band record. I wanted to have versions of these songs that are completely raw and real in the way some of my earlier recordings are, so that I could have the choice to play alone or with a band."
And on developing an even clearer vision of herself as an artist: "It's scary to be your own compass, to trust new faces, to be a stranger - but sometimes that's the only way forward. When you've been in a repetitive cycle so long it's difficult for anyone to see you as someone who could come out of it. When you've made an example of yourself that people expect, some voices remind you of that example even when you know in your heart you've made changes. As I see it, in order for an artist to survive some kind of change, change needs to be a constant. For myself that constant change means having some kind of epiphany or clarity expressed in song. I don't know if it's something I inspire or attract, or if it's just in the way I'm looking at my surroundings, but drama is something that surrounds my world and always has. I'm at least happy that I've learned to write it down."
Angel Olsen's new album 'All Mirrors' is out now - click here to purchase.
Watch the music video for 'Lark' below...
Stream the new album below:
Load next