Feist Album #5 = 'Pleasure'.
Feist Album #5 = 'Pleasure'.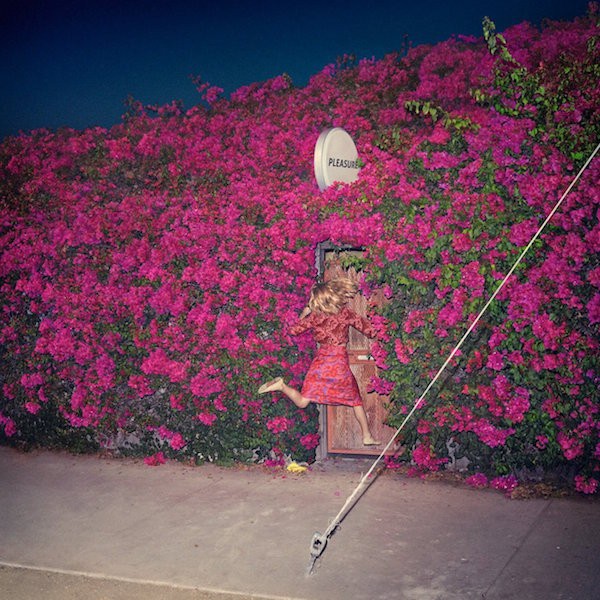 Surprising even Feist herself, news of her forthcoming new album, 'Pleasure', found its way out into the world today, with April 28th announced as the record's official release date.
About the news, Feist said:
"Much to my surprise, I woke up this morning to see the word is out for
???? P l e a s u r e ????
But as Leonard Cohen once said "the devil laughs at those who make plans."
I've been so inward facing during the making of this record that I hadn't quite prepared myself to face it, and myself, outward again. So here's what I can tell you....
I made this record last winter with 2 of my closest friends, Mocky and Renaud LeTang. I was raw and so were the takes. Our desire was to record that state without guile or go-to's and to pin the songs down with conviction and our straight up human bodies. I titled the album Pleasure like I was planting a seed or prophecising some brightness. The experience of pleasure is mild or deep, sometimes temporal, sometimes a sort of low grade lasting, usually a motivator. If the way you look at things is how they look then my motivation is to look with a brighter eye.
So there it is, in a nutshell. I'm grateful for your curiosity, the music is en route.
Best and soon, Leslie ???? "
And officially:
"Feist's first album in six years reflects on secrets and shame, loneliness and tenderness, care and fatigue and is at its core a study on self-awareness . As the fourth full-length from the Canadian singer/songwriter born Leslie Feist, Pleasure builds off the warm naturalism of the Polaris Prize-winning Metals and emerges as her most formally defiant and expansive work so far. And while each album is a departure from the next, Pleasure finds the four-time Grammy Award nominee again showing the extraordinary depth of her artistry.
Recorded over the course of three months—in Stinson Beach, Upstate New York, and Paris — Pleasure was co-produced by Feist with longtime collaborators Renaud Letang and Mocky. In addition to reaffirming Feist as a cagily inventive guitar player, the album threads her shape-shifting and often haunting vocals into sparse and raw arrangements."
Tracklist:
1. Pleasure
2. I Wish I Didn't Miss You
3. Get Not High,Get Not Low
4. Lost Dreams
5. Any Party
6. A Man Is Not His Song
7. The Wind
8. Century
9. Baby Be Simple
10. I'm Not Running Away
11. Young Up
Load next