Pale Waves are teasing their new song 'Noises'...
Pale Waves are teasing their new song 'Noises'...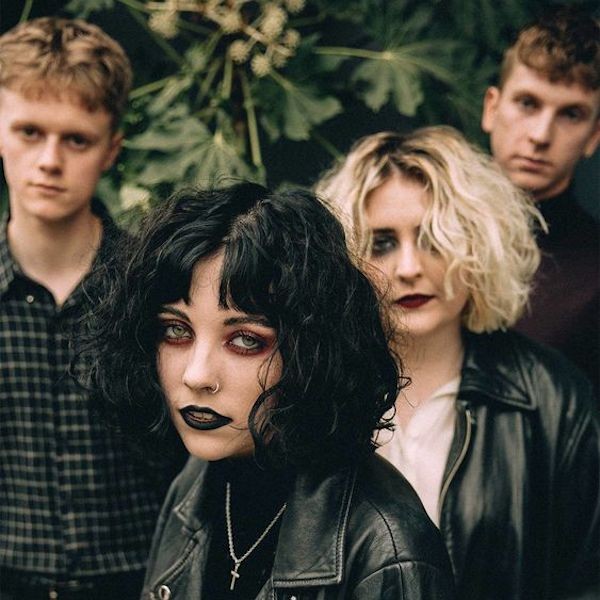 Busy touring the States currently, as well as hard at work on their forthcoming debut album, Pale Waves have now decided to also add Masters Of Teasing Things to their collective CVs, taking to Twitter to tease a brand new song.
All of Pale Waves have tweeted the below:
A new Pale Waves song called 'Noises' which features the lyrics, "My mind makes noises," was first mentioned in an interview back in January, during which the band's Heather Baron-Gracie and Ciara Doran were discussing their debut album:
Which song best sums you up as a person?
Heather: Probably a new song. It's called Noises. Ciara's actually got it tattooed on her.
[Ciara rolls up a sleeve to reveal a black heart on her arm, with the words "My mind makes noises" written on a white band across the middle]
Ciara: It's my favourite lyric. That's the most personal song she's ever written. I love that song. That's all about Heather's world.
Heather: It's about dealing with how you look, you feel, the pressure of everyone else these days telling you how to look, what to say, don't make a wrong move.
It's about a lot of things and a lot of my issues that have been thrown into one. It's a very, very dramatic song. There's A Honey and Television Romance are like candy floss compared to this.
Read the full interview with The BBC here.
Will 'Noises' be the first single to be released from Pale Waves' album?!
Load next