The 1975 further tease upcoming release date of June 1st.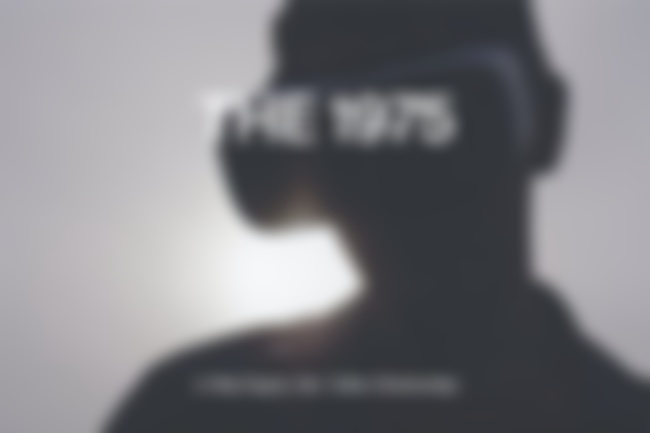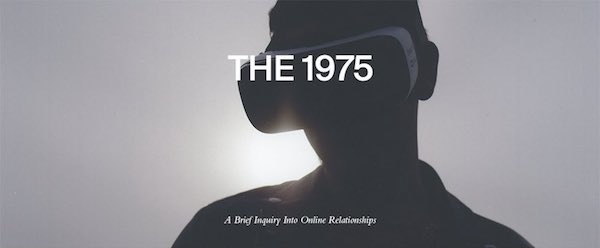 The 1975 took a break over the UK's bank holiday this past long weekend from mercilessly teasing us, but are now back to striking stress and panic into our hearts every time they tweet.
The latest puzzle piece they have offered up is a segmented image featuring the band's Adam Hann wearing a VR headset, with the top third of the poster titled with the band's name and "A Brief Inquiry Into Online Relationships", the middle third labelled with a series of numbers which can be interpreted to give the (important) date of June 1st, and the final third of the poster annotated with "First, disobey; then look at your phones," and the catalogue number DH00325.
The only real facts that can be assumed about this new image are:
- Whatever DH00325 is, it probably comes out on June 1st this year.
- There was a child wearing a VR headset on the 'Modernity has failed us' poster, so this may or may not be directly connected to that.
- Hann shows great depth of emotion of as VR model/actor.
Things that we are speculating upon:
- During the 'I Like It When You Sleep, For You Are So Beautiful Yet So Unaware Of It' album era, there were almost five months between the release of the first single 'Love Me' on October 8th 2015 and the album on February 26th 2016 - with five songs preceding the album ('Love Me', 'Ugh!', 'Somebody Else', 'The Sound', A Change Of Heart'). It's our current belief that each of the four cryptic clue posters ('Isaiah 6:9-10', 'Modernity has failed us', 'Planned obsolescence', 'Soon to be picturesque ruins') links to a song that will be released in the lead-up to the band's 'Music For Cars' album, with DH00325 being the catalogue number for the first single due out on June 1st - that may or may not be titled 'A Brief Inquiry Into Online Relationships'. This theory doesn't really explain why all of the posters bear the catalogue number DH00325, so maybe they're all just teasers for the one single, but we do think it's really highly unlikely that the band will drop the full 'Music For Cars' album on June 1st considering the months they took to build up to their last record.
- The band's website is also counting down to June 1st, and sometime recently the catalogue number DH00325 was added to the bottom right corner of the site. Is everything counting down to the album's first single?
- This one might be clutching at straws, but the band's Matty Healy teased the title of 'Love Me' with no explanation before its release, and is now calling special attention to "A Brief Inquiry Into Online Relationships" as evidenced below:
- This might be the car (a 1975 Maserati!) visible in the latest teaser:
In summary, we still know nothing, really, but everything we think we know can always be found here: coupdemainmagazine.com/the1975