Mini Mansions tease... ummm... something?!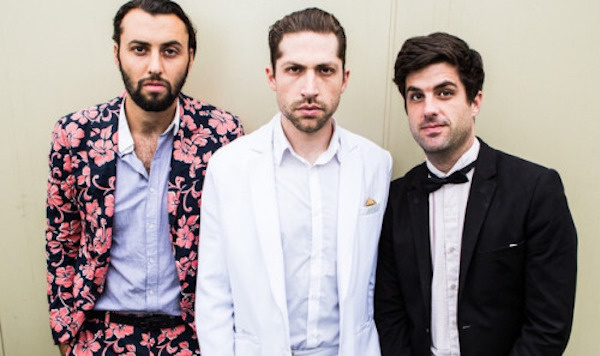 Today, Mini Mansions teased fans with a cryptic post on their official Instagram account that promised an impending reveal to "many secret levels" of their 2015 album, 'The Great Pretenders'.
The band said: "MM Fans...Many Secret Levels to The Great Pretenders soon to be unearthed...."
When it comes to Mini Mansions, it's anyone's guess what they've got up their sleeves, but here are some of our attempts at figuring out exactly what they may or may not be up to:
- Mini Mansions have re-recorded 'The Great Pretenders' to exclusively feature only the vocals of one Zachary Dawes.
- Mini Mansions are rebranding as 'The Minis'.
- Under the tutelage of Kanye West, Michael Shuman has designed a capsule collection of shoes for the next drop of Yeezy's.
- Mini Mansions have signed on as brand ambassadors for M&M's.
- Tyler Parkford is preparing to release a feature-length film about Otis the Rabbit which is scored by exclusive as yet unheard 'The Great Pretenders' B-sides.
- Mini Mansions have collaborated with ASOS to release their own line of floral and abstract-print suits.
- Miles Kane and Alex Turner have remixed 'The Great Pretenders' in its entirety to appeal to EDM enthusiasts.
- Mini Mansions have quit music forever and have signed top secret contracts for jobs at NASA.
Literally, who knows with this band... maybe their big announcement might even be that they're finally going to release their long-lost music videos for 'Feds' and 'Fiona'.
Click here to read our latest Mini Mansions interview.