Photo Diary: Coup De Main x August 2018.
Photo Diary: Coup De Main x August 2018.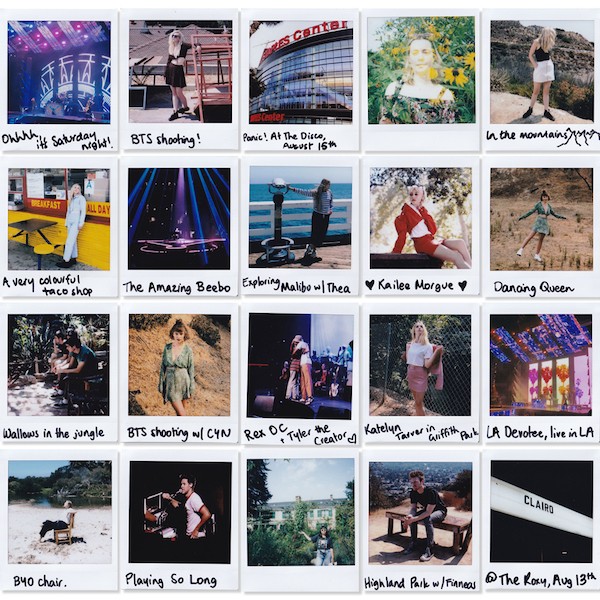 If you've been following us on social media at all recently, you'll know that we spent the entirety of August overseas in America and the UK, working on a bunch of interviews and photoshoots that you'll be seeing very soon…
In the meantime, we've put together a special photo diary for you with our friends at Instax - which were taken exclusively on the Instax SQ6 and SP3 models.
The Instax SQ6 is the latest addition to the Instax family, and takes perfect photos every time - we used this at every interview we went to, and it captured stunning photos, regardless of what the light was like.
The SP3 is the Instax Share for the square format, which makes you able to print photos from your phone onto film, giving you a tangible and physical photo - as opposed to just a photo on your iPhone!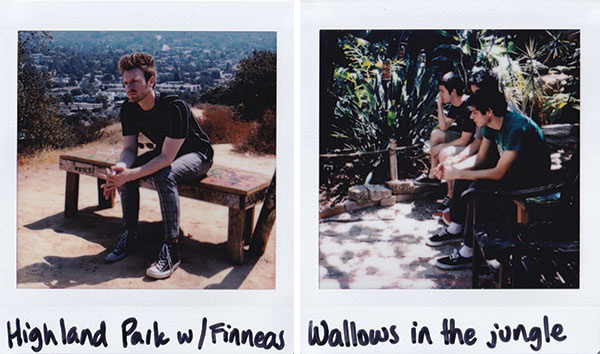 Above you can see behind-the-scenes of our photoshoots with FINNEAS (who we hung out with in his home-hood of Highland Park in Los Angeles), and Wallows, a band that we're very excited about.
Below is a sneak peek of Kailee Morgue and Katelyn Tarver shoots, who are both rocking matching denim co-ordinate outfits!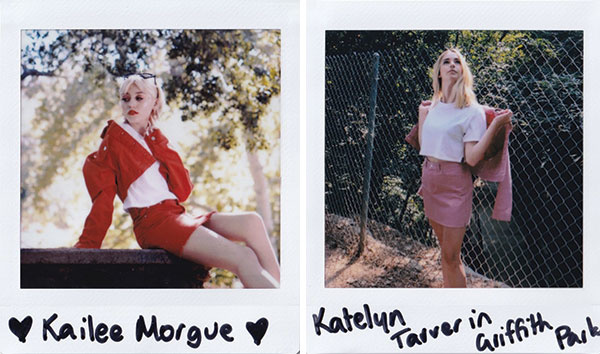 We spent a very sunny (and humid) afternoon with Katy Perry's signee CYN.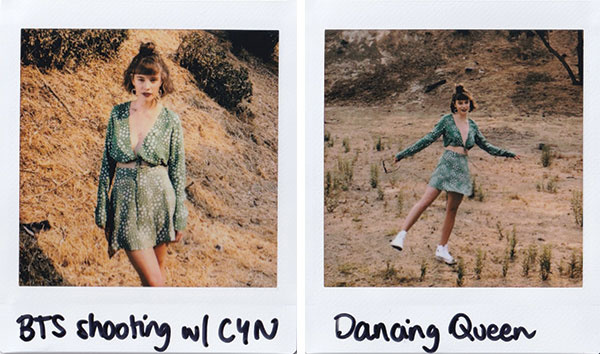 August 15th was a great day, because we got to go to Panic! At The Disco's Los Angeles show at Staples Center. There was pyrotechnics, a flying piano, and much more - what more could you want?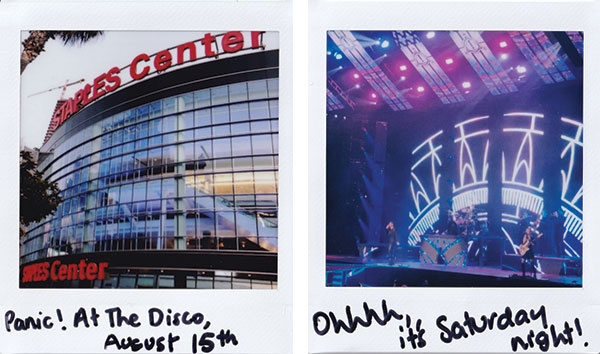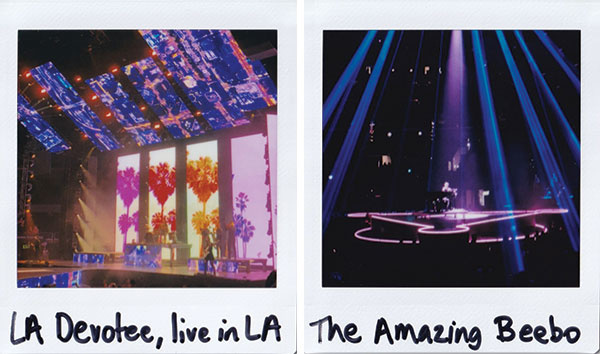 We ate tacos at the most colourful taco stand with Emily Kinney (who used to star in 'The Walking Dead' as Beth).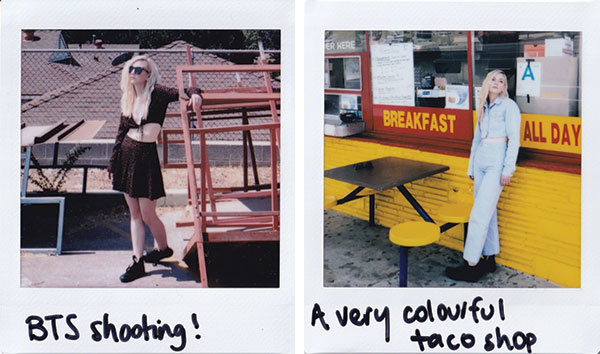 Niall Horan played a very memorable show at The Greek Theatre - which is one of the best venues (and shows) we've ever attended.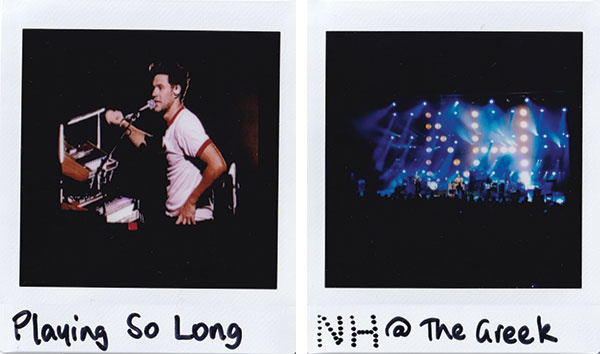 We witnessed Rex Orange County's Los Angeles show at The Fonda (which saw him bring out Tyler, The Creator on stage!), and was truly an unforgettable moment.
Heading out of busy Los Angeles and up to Malibu is always a pleasure, and we took UK musician Thea with us this time - hanging out on the pier and the beach as you can see.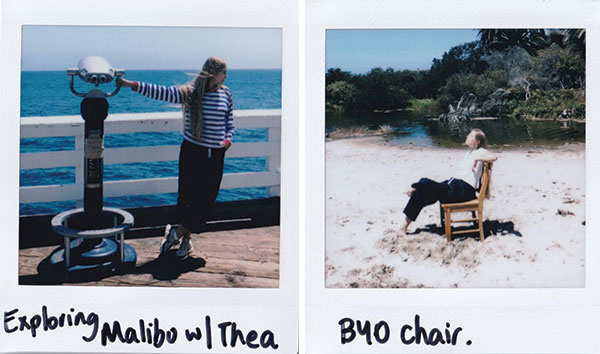 After Los Angeles, we headed to London and Paris for a week - and ventured out to Giverny to visit Monet's home. The garden has been preserved to look just as it did when Monet lives there, and it's incredible seeing all the flowers and plants that must've inspired him. We thought it was the perfect opportunity to test out the SQ6's double exposure feature!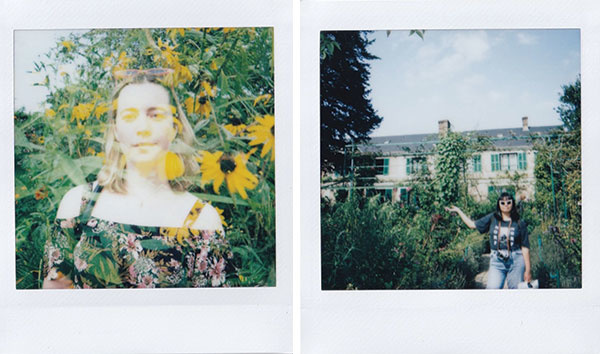 If you're looking for a new camera or photo printer to document your next holiday, you can find out more about the Instax SQ6 here, and the SP3 here.
And because you made it right to the end, enjoy a slideshow of photos of an adorable dog called Lando that we hung out with in London…
Load next