Watch: John Mayer x Hot Ones.
Watch: John Mayer x Hot Ones.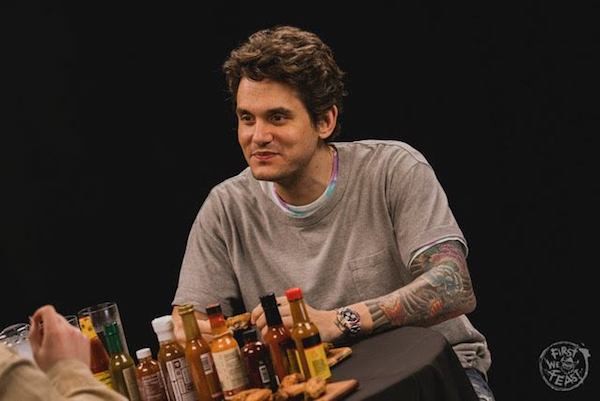 John Mayer is one of the latest celebrities to take part in a Hot Ones interview, during which he discusses how songwriters get tied to their songs, his ranch in Montana, defending involuntary guitar-faces, the medicinal pillow he owns (that "ladies love"), and the evolution of his rider through the growth of his fame/career.
Keep watching until the very end, as the interview culminates in a sing-off between Mayer and the show's host!
Watch the interview below...
Load next