Mini Mansions to play in Sparks' live-band.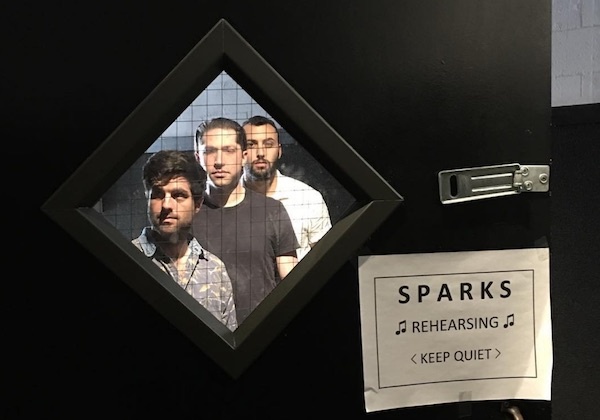 Mini Mansions have been mostly keeping to themselves in 2017 so far, but they've just resurfaced to be announced as part of the backing-band for Sparks' upcoming performance at BBC Radio 6 Music Festival 2017 - in support of the forthcoming new Sparks album, 'Hippopotamus'.
"Meet the band that will be accompanying Ron and Russell at the upcoming gig at BBC Radio 6 Music Festival in Glasgow next week!"
Vocals: Russell Mael
Keyboards: Ron Mael
Bass: Zach Dawes (Mini Mansions)
Drums: Stevie Nistor (Sparks, Daniel Lanois, Sparklehorse)
Keyboards: Tyler Parkford (Mini Mansions)
Guitar: Michael Shuman (Mini Mansions, Queens Of The Stone Age)
Guitar: Evan Weiss (Junk)
Watch Sparks' announcement video below, featuring some rehearsal footage...