Introducing: Wallows.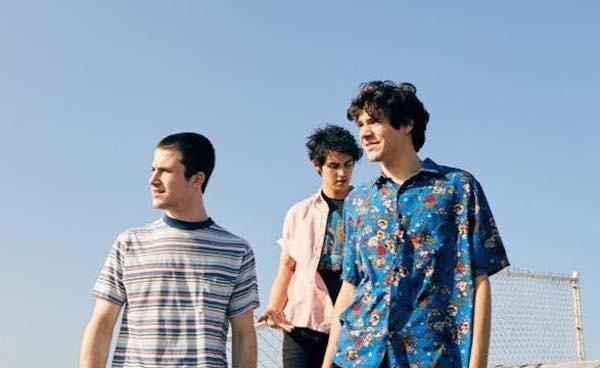 Los Angeles' Wallows released their 'Spring' EP this past April, and all six tracks have been on endless playlist rotation in the Coup De Main office, helping to ease us through this year's harsh New Zealand Winter.
The trio - Braeden Lemasters (guitar and vocals), Cole Preston (drums), and Dylan Minnette (guitar and vocals) - wear their hearts on their sleeves and paint quaint portraits in musical-form of sincerity and candour, peppered with their signature wit (in '1980s Horror Film' they ask, "Why are girls in songs always seventeen?").
You might recognise Minnette from his role as Clay Jensen in the Netflix series, '13 Reasons Why', and as his acting career takes off (Lemasters also acts), one can't help but hope that doesn't impede the delivery of a full-length Wallows album, as we're already impatient for the band's next release and it's been a decade-long germination already.
Watch Wallows' music video for 'These Days' below, as well as live performances of 'Pictures Of Girls' and 'Uncomfortable'...
Load next